Past Event
Robert Blanchon Book Launch
Abrons Art Center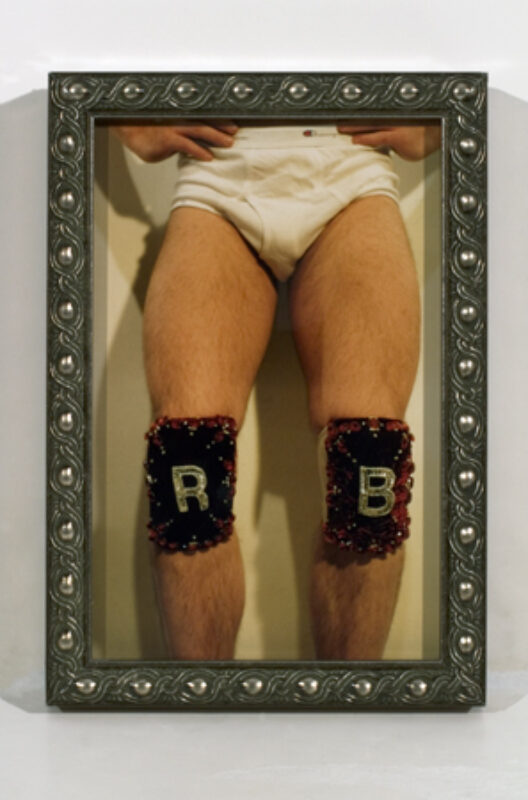 A book launch and panel discussion with Gregg Bordowitz, Mary Ellen Carroll, Sasha Archibald, and moderated by Amy Sadao.
Robert Blanchon (1965-1999) was a conceptual artist whose decade-long exhibition history is marked by a witty, insightful treatment of loss, memory and mortality, and mischievousness concerning the pretenses of the art world and an original treatment of the construction of identity. Blanchon's interest in the photography - specifically, the materiality of the photograph – did not preclude works in sculpture, video, mail art, text and performance. Like his predecessors, Paul Thek, David Wojnarowicz, and Felix Gonzalez-Torres, Blanchon sought relevance beyond the poetics of queer culture. Indeed, the vulnerability, pathos and humor of Blanchons's oeuvre resonate with anyone who has felt the fragility of being human. He died at a moment of increasing exhibition opportunities and growing critical acclaim. Blanchon was feverishly productive in his condensed life span and left behind a body of work with unusually lucid themes.
The Robert Blanchon catalogue includes 76 color plates; essays by Gregg Bordowitz and Sasha Archibald; an annotated color checklist of the Robert Blanchon archive; selections of his written art projects and pedagogical works; and a special insert inspired by Blanchon's Untitled (sympathy) series. Published by Visual AIDS and distributed by D.A.P.
The Robert Blanchon Estate Project has been supported by The Andy Warhol Foundation for the Visual Arts, The Horace W. Goldsmith Foundation, The Judith Rothschild Foundation, and The Norton Family Foundation.
In 2003, Visual AIDS, in partnership with the estate of Robert Blanchon, began archiving the work that comprises the Robert Blanchon catalogue. The presentation of Robert's work is rooted in Visual AIDS' mission to ensure the legacy of visual artists with HIV and work to secure their place in art history. Robert, who died in 1999 after working prodigiously as an artist, professor, arts administrator, and provocateur, has always been at the center of those artists whose work was influential, timely, important, and threatened to be forgotten. We present this catalog so that his wide-ranging practice might be contemplated anew.
---
---
Related Artists