Past Event
Performance by Nao Bustamante as Part of Ephemera As Evidence
Somewhere, My Love: Nao Bustamante & Jason Martin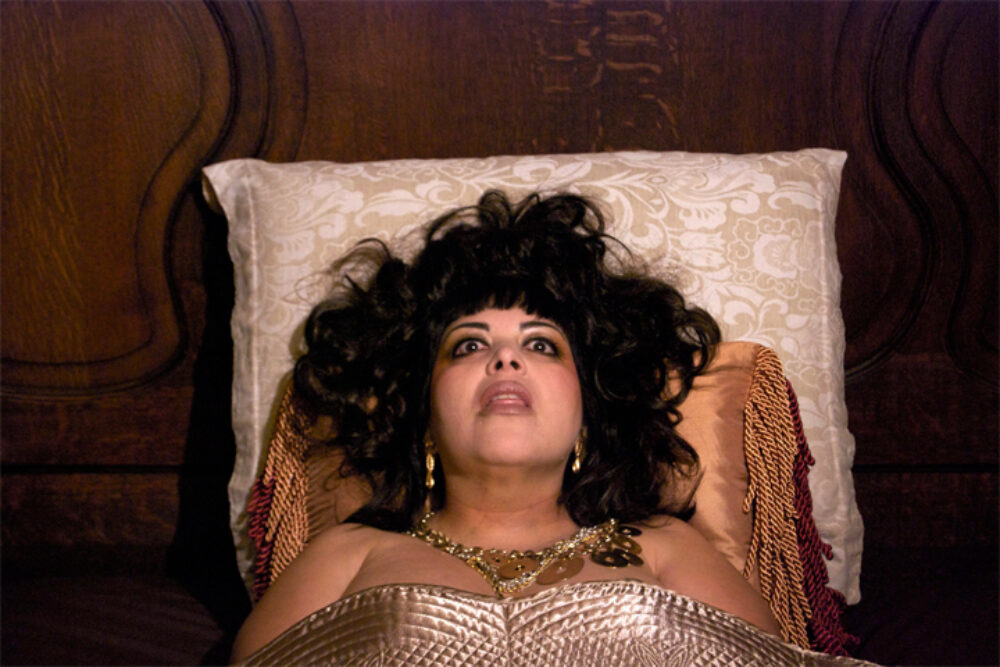 As part of Ephemera as Evidence exhibition, a series of live performances will take place during the run of the show, beginning opening night with "Somewhere, My Love" by Nao Bustamante and Jason Martin.
Opening Reception: Thursday, June 5, 6-9 PM
Performance begins at 7 PM
Nao Bustamante is an internationally known artist, originally from California; she now resides in upstate New York. Bustamante's precarious work encompasses performance art, video installation, visual art, filmmaking, and writing. The New York Times says, "She has a knack for using her body." Bustamante has presented in Galleries, Museums, Universities and underground sites all around the world. She has exhibited, among other locales, at the Institute of Contemporary Arts in London, the New York Museum of Modern Art, The San Francisco Museum of Modern Art, Sundance International Film Festival, Outfest International Film Festival, El Museo del Barrio and the Kiasma Museum of Helsinki. In 2001 she received the prestigious Anonymous Was a Woman fellowship and in 2007 named a New York Foundation for the Arts Fellow, as well as a Lambent Fellow. In 2008 She received the Chase Legacy award in Film (In conjunction with Kodak and HBO). And was the Artist in Residence of the American Studies Association in 2012. In 2013, Bustamante was awarded the (Short-term) CMAS-Benson Latin American Collection Research Fellowship and also a Makers Muse Award from the Kindle Foundation. Bustamante's video work is in the Kadist Collection. In 2010 she was an unlikely contestant on TV network, Bravo's "Work of Art: The Next Great Artist." Bustamante is alum of the San Francisco Art Institute, New Genres program and the Skowhegen School of Painting and Sculpture as a Video Fellow. Currently she holds the position of Associate Professor of New Media and Live Art at Rensselaer Polytechnic Institute.
Ephemera as Evidence runs from June 5-29, 2014