Past Event
Sunil Gupta Solo Exhibition
Hales Gallery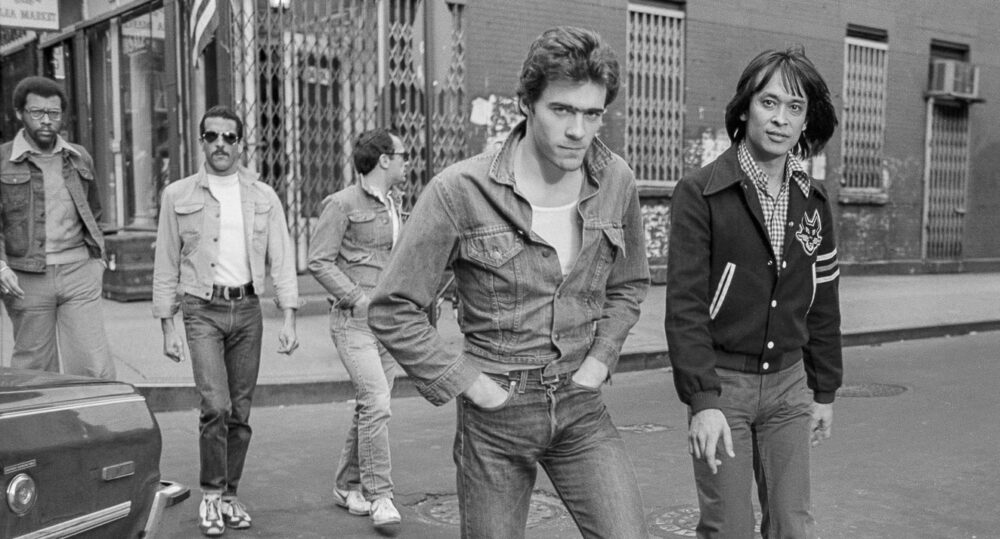 Untitled #43, 1976/2019, silver gelatin print, 60.6 x 916 cm, edition of 5 plus 1 AP (#1/5).
Visual AIDS Artist Member Sunil Gupta will have his first solo exhibition, Christopher Street with the Hales Gallery. Over a career spanning four decades, Gupta has remained dedicated to advocating the visibility of queer identity, cultivating a compelling practice which is simultaneously political and deeply personal. The artist lives and works in London.
Sunil Gupta was born in India in 1953 and moved to Canada as a teenager in the late 1960s. Seeking new experiences, in 1976 he moved to New York City and enrolled on an MBA. Gupta recalls his first experience of the city as surpassing his imagination:
'I arrived in a situation that I had never thought of and that wasn't available in the place I had left. For me, migration wasn't so much a departure as an arrival.' [1]
In the West Village, Gupta found himself in the midst of a social and cultural revolution. The Stonewall riots of 1969* lead to a turning point in gay liberation, meaning there was a new openness and previously unparalleled acceptance. Added to this, photography was now being featured in commercial art galleries - partly due to the impact of John Szarkowski's 1967 show, Documents, at the Museum of Modern Art, which displayed three young photographers: Diane Arbus, Lee Friedlander and Garry Winogrand. This milieu enlivened Gupta to register at the New School to study photography, where he was encouraged by his teacher - the legendary Lisette Model - to leave his business degree in favor of pursuing art.
The 1976 Christopher Street series marks the first set of photographs Gupta made as a practicing artist, using the camera as a tool for open expression. His decision to use black and white film was partly aesthetic, yet also practical, as he was developing the prints in his bathroom. Although he uses a documentarian style, Gupta was by no means an impartial observer behind the camera, he was a participant, enthralled by his subjects.
The series presented at Hales captures a specific moment in history - a cross section of a thriving community in one of New York's most dynamic areas – Manhattan's Christopher Street. Dressed in the latest fashions, moving confidently and relaxing on street corners, their visible presence is a signifier of a specific period of public consciousness. Un-staged and spontaneous, most of the artist's subjects are unaware of the camera and are simply going about their day. Now, with hindsight, Gupta is struck by the routineness of the images, stating:
'There is a poignancy they never had at the time…A few years later, the Aids crisis took hold. The public nature of gay life was forced back into the shadows. Thousands of men died. New York shut down its bathhouses, gay parties became private, and this whole world became hidden again.'[2]
Fusing the public with the personal, the Christopher Street series reflects the openness of the gay liberation movement, as well as Gupta's own "coming out" as an artist. More than a nostalgic time capsule, the photographs reveal a community that shaped Gupta as a person and cemented his lifelong dedication to portraying people who have been denied a space to be themselves.
ABOUT THE ARTIST
Sunil Gupta (b.1953 New Delhi, India) is a photographer, curator, writer and an activist.
Gupta migrated to Canada at the age of 15. He was educated in photography at the New School, New York, USA (1976) and the Royal College Art, London, UK (1983). Gupta has curated over 30 exhibitions, and has organized conferences, lectures, and presentations internationally. His work is in many public collections, including, the Museum of Modern Art (NY, USA) Tate Britain (UK), Philadelphia Museum of Art (USA), Tokyo Metropolitan Museum of Photography (Japan), the Royal Ontario Museum (Canada), George Eastman House (Rochester, USA), Arts Council of Great Britain and Harvard University (Massachusetts, USA).
Sunil Gupta's book of the photographic series, Christopher Street 1976, was published by Stanley/Barker in 2018.
The Stonewall riots were a series of spontaneous demonstrations by members of the LGBTQ+ community against a police raid that took place in the early morning hours of June 28,1969, at the Stonewall Inn on Christopher Street, New York City.
[1] Sunil Gupta interviewed by Edward Siddons, Sunil Gupta's best photograph: cruising for sex in New York City, London: The Guardian, 5th January 2018
[2] Ibid
---