Past Event
Surviving, Uniting, Anger and the Plague
A conversation with directors David France and Jim Hubbard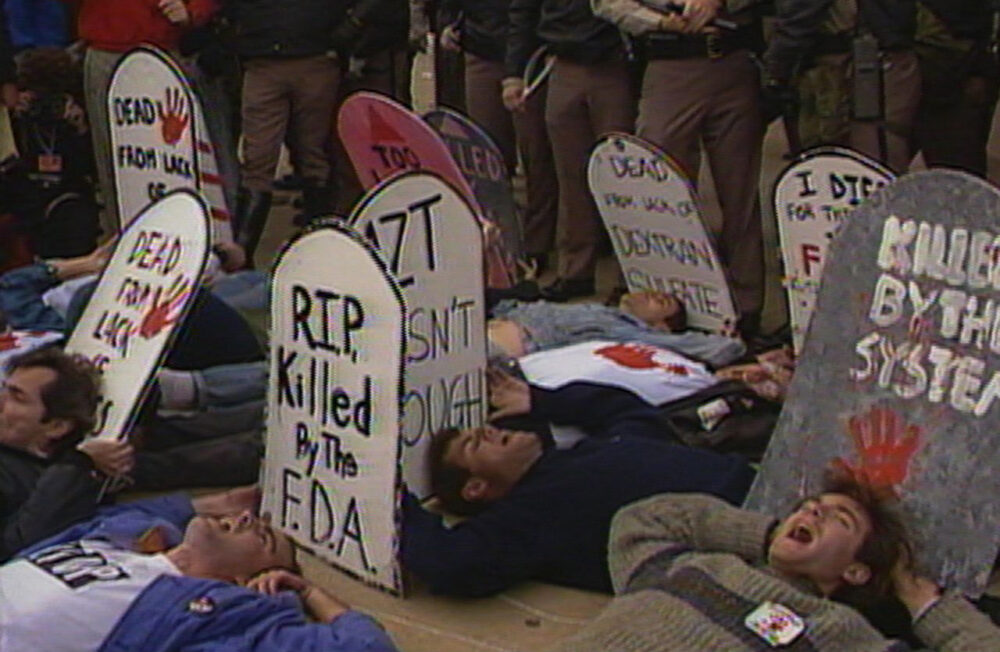 Surviving, Uniting, Anger and the Plague
A conversation with directors David France and Jim Hubbard
Saturday March 9, 2013, 6:00pm – 9:30pm
Kellen Auditorium. 66 Fifth Avenue at 13th Street, ground floor
This conversation brought together directors David France and Jim Hubbard to discuss their documentaries, both which explore AIDS activism during the earliest days of the ongoing pandemic in New York City. Moderated by Tony Whitfield.
Please note: This event has reached capacity. The conversation will be live streamed and recorded. We encourage people to organize live streaming screenings in their homes, offices, and school campuses. For more information visit this post: LIVE STEAMING
Preceded by the following screenings in the Kellen Auditorium:
11:00am—The Other City (2010, dir. Susan Koch)
1:30pm—How To Survive a Plague (2012, dir. David France)
4:00pm—United in Anger: A History of ACT UP (2012, dir. Jim Hubbard)
Part of
Revisiting the AIDS Crisis
and the Ongoing Pandemic
Public Health Challenges in the 21st Century
Other events include:
Time is Not A Line
A public conversation around the anxiety of knowing, forgetting, history and living
Sunday March 10, 2013 @ 3:00pm – 5:00pm
Lang Café, 65 West 11th Street, ground floor
Inspired by the current cultural production around HIV/AIDS and the early response, this public conversation, provided a forum for those engaged in counter culture and queer world making. The afternoon event is a chance to collectively reckon with historical legacies and the present moment in pursuit of progressive futures. Issues around being overwhelmed, "feeling backward', identifying with the dead, archive activism, trans politics, and "ongoing AIDS" will be explored. Refreshments will be served. Hosted by Pato Hebert and Ted Kerr.

Exposing the Impacts of Labor and Co-Infection: AIDS, Treatment and Research
Monday March 11, 2013 @ 6:00pm – 9:00pm
Bark Room, 2 West 13th Street, ground floor
On the evening of March 11, Jonathan Smith presented selections of his documentary work, which places its focus on the impact of labor conditions on Tuberculosis and HIV co-infection in the gold mines of South Africa and Swaziland. Afterwards, Colleen Daniels, TB/HIV Project Director with the Treatment Action Group NY, discussed the current state of epidemiological research on HIV/AIDS and Tuberculosis and discuss how data on surveillance can inform health policy, advocacy and action. This event is free and open to the public. Seating is first-come, first-served. A reception will follow.