Past Event
The Space Between Exhibition
Julie Saul Gallery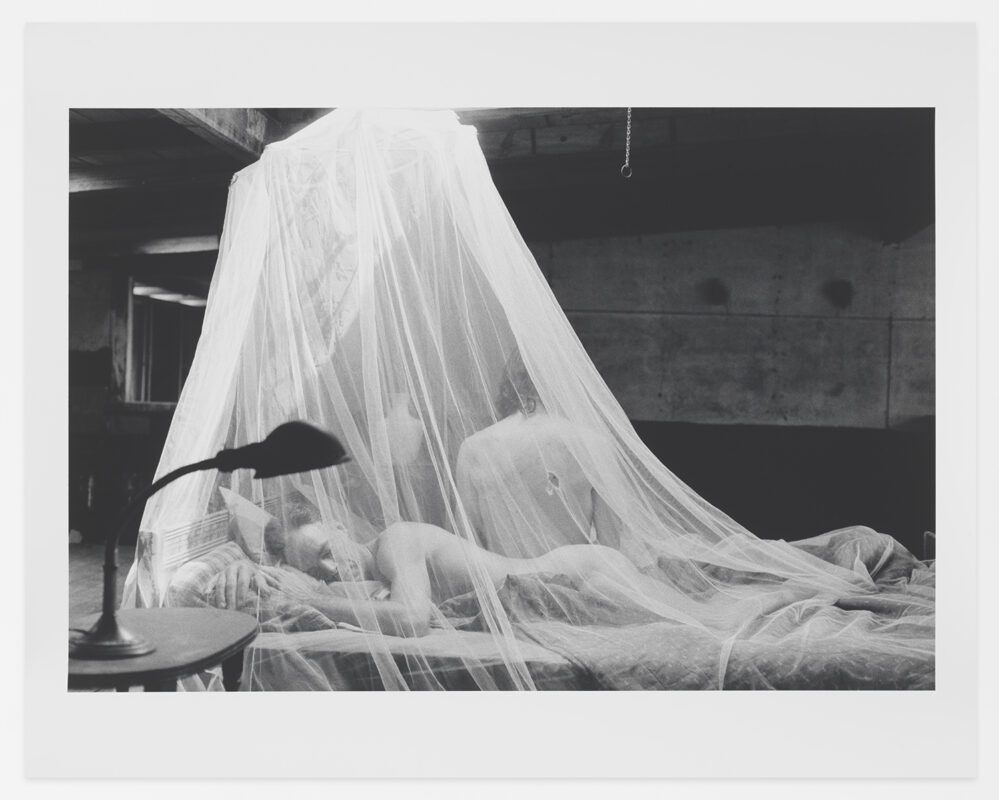 Eric Rhein, Veil 2, Self Portrait with Russell Sharon, gelatin silver print, 16"x20"
Opening reception and brunch: Saturday, March 9, 10 am– 12:30 pm

Curated by Edna Cardinale, Julie Saul Gallery will present a group exhibition featuring Artist Member Eric Rhein that brings together twenty-six artists who portray the many phases of intimate relationships. The Space Between, refers to both the physical joining of couples as well as the passage of time that unifies them or causes them to drift apart.
Artists include: Tracey Baran, Nikolay Bakharev, Clay Benskin, Elinor Carucci, Yolanda del Amo, Bruce Davidson, Teri Fullerton, Marvin Heiferman, Zachari Logan, Maria Martinez-Cañas,
Andrea Grützner, Laura Letinsky, Sarah Anne Johnson, Duane Michals, Andrea Modica,
Zanele Muholi, Deanna Pizzitelli, Allison Kaufman, Nikki S. Lee, Ruth Orkin, Eric Pickersgill, Eric Rhein, Mark Steinmetz, Kazuo Sumida, Arne Svenson, and Weegee.
Press Release:http://www.saulgallery.com/exhibitions/2019/the-space-between/images
---