Past Event
Tony Feher 1986-1994 at Gordon Robichaux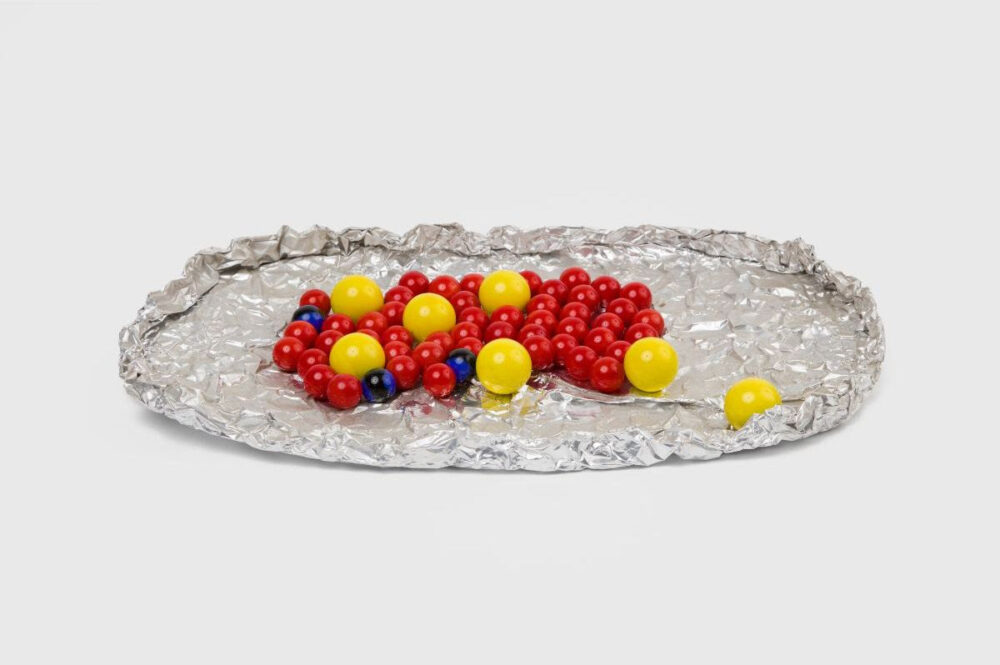 Aluminum foil, fifty-seven glass marbles, 1¼ x 12 x 7½ in.
Gordon Robichaux is honored to present Tony Feher 1986–1994, the gallery's first exhibition dedicated to the artist's work. The show is comprised of fifteen foundational examples of Feher's sculptures created during his first years in New York, a number of which have not previously been exhibited.
Tony Feher (1956–2016) received a BA in Architecture from the University of Texas at Austin in 1978 and worked for architects Richard Colley and Joe Williams in Corpus Christi, Texas, before moving to New York City in 1981. During his first years in New York, he developed a singular vocabulary while working for artists Scott Burton and Jennifer Bartlett and at Paula Cooper Gallery.
Feher presented his first solo exhibition at Wooster Gardens in New York in 1993 and went on to have over forty solo shows at galleries and institutions, notably at the Hammer Museum in Los Angeles; the Hessel Museum of Art at the Center for Curatorial Studies, Bard College; and a mid-career survey that opened at the Des Moines Art Center, Iowa, in 2012 and traveled to Houston's Blaffer Art Museum, the deCordova Sculpture Park and Museum in Lincoln, Massachusetts; the Bronx Museum of the Arts; and the Akron Art Museum.
---