Past Event
Undetectable
CURATOR NATHAN LEE AND ASSISTANT CURATOR RACHEL COOK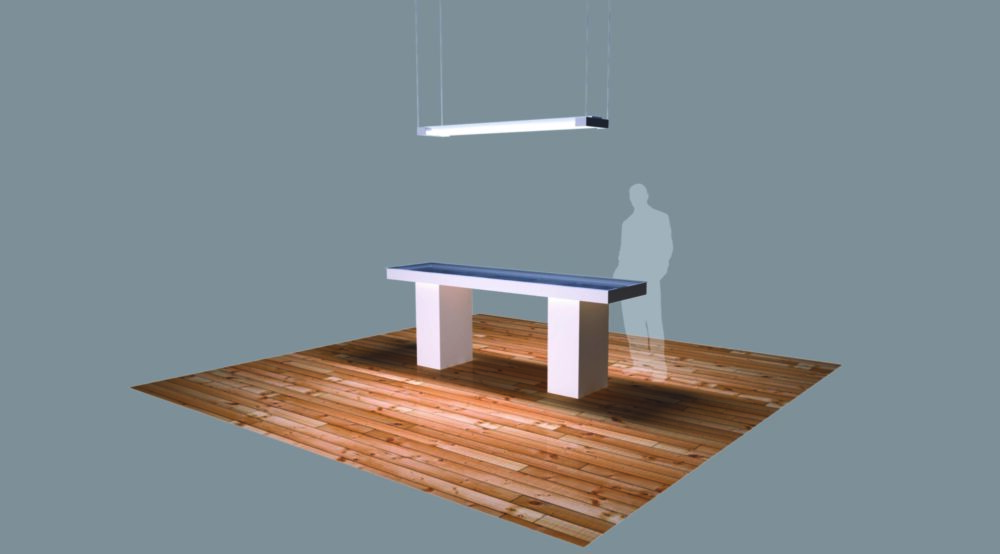 Proposal rendering for 'Nested Voids: The Conspiracy'. A lit vitrine, containing an email correspondence and photos, documents the clandestine installation of an imperceptible artwork with in 'Voids", a retrospective of empty exhibitions.
In 1985, the development of an antibody test for HIV established a dichotomy in the fields of health, sexuality, and politics: the categories of "positive" and "negative." Ten years later, the advent of combination antiretroviral treatments enabled a reduction of a body's viral load to levels that elude conventional testing, thus inaugurating a third form of status and a new concept in biopolitics: "undetectable."
Signifying a presence that is absent, predicated on suppression and surveillance, the undetectable occupies an indeterminate space and produces new modes of connectivity, at once increasing the capacity of a body and subjecting it to a relentless regime of control.
MARY WALLING BLACKBURN / ANDY CAMPBELL / DUOX / HELEN EPSTEIN / CEVDET EREK / KENYON FARROW / ROBERT FLACK / CARL GEORGE / ANN LAUTERBACH / LAMAR / BJARNE MELGAARD / LAURIE PARSONS / BRADLEY PITTS / BENNY NEMEROFSKY RAMSAY / HEATHER ROWE / RICHERT SCHNORR / SKOTE / CAREY YOUNG
---
---
Related Projects