Past Event
Virtual Insights: Objects of Desire
Folk Art Museum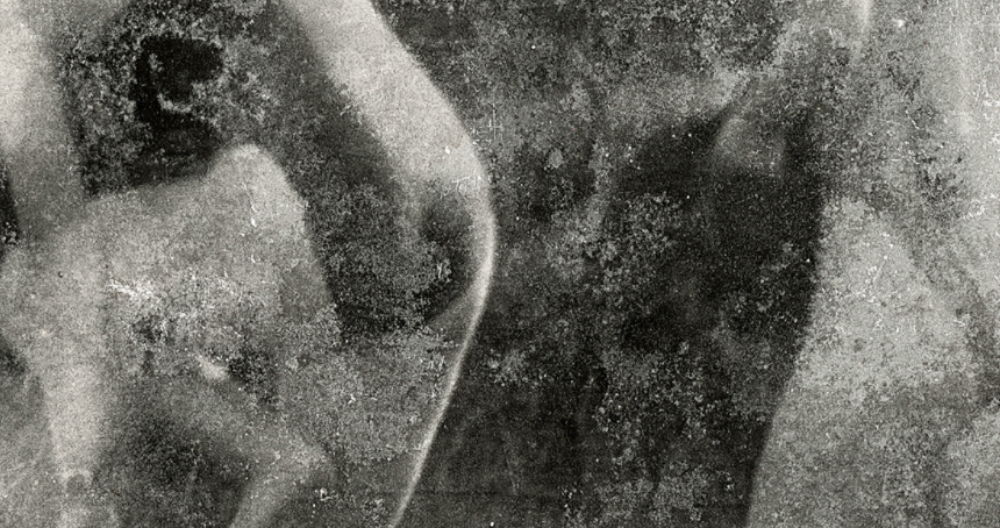 Image: Untitled, Between 1960 and 1995, Silver print, 7 x 5", Collection Bruno Decharme.
Fantasy, intimacy, the fetish, and the voyeur are among the themes present in photographs featured in PHOTO | BRUT: Collection Bruno Decharme & Compagnie. How do we understand these images that range from the suggestive to the sexually explicit? Curators Brian Wallis, Joel Smith, and Nelson Santos will unpack varied visual expressions of desire, sexuality, gender expansiveness, and other concerns that inform photographs in the exhibition and beyond. The conversation will examine works by self-taught artists such as Miroslav Tichý and Tomasz Machciński, alongside pioneering photographer Peter Hujar and others.
Space is limited; advance registration is required. Please consider making a donation when you register to support ongoing virtual programming.
Instructions for joining with a Zoom link and password will be provided by email upon registration confirmation under "Additional Information." Closed captioning will be provided in English. For questions or to request accessibility accommodations, please email publicprograms@folkartmuseum.org.
Brian Wallis is a writer, curator, and historian of photography. He is Curator for The Walther Collection, New York/Ulm, where he has organized a series of exhibitions on vernacular photography. He was formerly Deputy Director and Chief Curator at the International Center of Photography, New York. Wallis is an author and editor of numerous books, including Imagining Everyday Life: Engagements with Vernacular Photography (2020); The Order of Things: Photography from The Walther Collection (2015); Weegee: Murder Is My Business (2012); and Miroslav Tichý (2010), among others.
Joel Smith is the Richard L. Menschel Curator at the Morgan Library & Museum, where his exhibitions have included A Collective Invention: Photographs at Play (2014), Peter Hujar: Speed of Life (2017), and Illusions of the Photographer: Duane Michals at the Morgan (2019).
Nelson Santos is an artist, curator, and consultant – advocating for artists and working with not-for-profit organizations to produce mission-driven exhibitions, public programs, artist projects, and publications. Santos served as the Interim Director of Curatorial Programs at the Leslie-Lohman Museum of Art (2019-20) and the Director of Visual AIDS (2000-17), where he launched an online registry to support and preserve the work of HIV+ artists; established a curatorial residency for the research of art and cultural history around HIV/AIDS; organized an international film screening series for Day With(out) Art; and conceived DUETS, an ongoing publications series which pairs artists, activists, and writers in dialogues about their creative practices and social justice issues. For the 50th Anniversary of Stonewall (1969-2019), he curated Y'all Better Quiet Down at the Leslie-Lohman Museum. He is currently the Board President of Queer|Art, a not-for-profit arts organization supporting LGBTQ+ artists across disciplines and generations.
---