Past Event
Visual AIDS Alternate Endings Screenings at San Francisco Arts Commission
San Francisco Arts Commission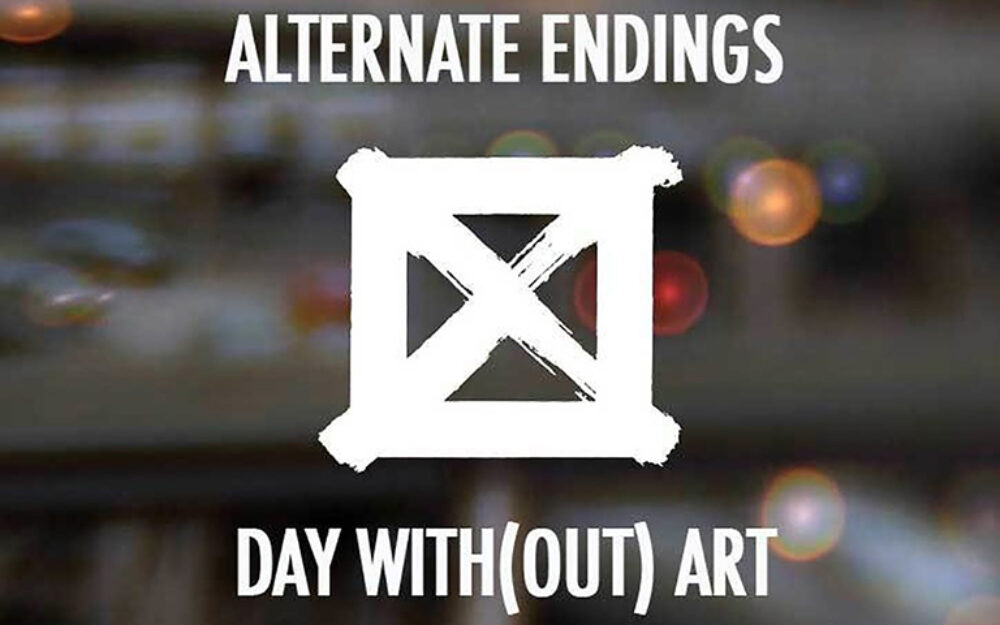 Every Saturday in May, the San Francisco Arts Commission will present timed screenings of three of Visual AIDS' ALTERNATE ENDINGS currently on view as part of With(out) With(in) the very moment. With these screenings, we hope to provide a space for visitors to gather and watch these films in comfort. Tea provided.
On December 1, 1989, Visual AIDS organized the first Day With(out) Art—a national day of action and mourning in response to the AIDS crisis. To honor the 25th year of Day With(out) Art, in 2014 Visual AIDS launched ALTERNATE ENDINGS an ongoing video program series featuring provocative work about the ongoing HIV/AIDS pandemic, focusing on the issues of today.


SATURDAY SCHEDULE

1:00 p.m.

ALTERNATE ENDINGS, 2014
Films by Rhys Ernst, Glen Fogel, Lyle Ashton Harris, Derek Jackson, Tom Kalin, My Barbarian, and Julie Tolentino & Abigail Severance
Total running time: 43:16

ALTERNATE ENDINGS highlights the diverse voices of seven artists that use video to bring together charged moments and memories from their personal perspective amidst the public history of HIV/AIDS. The short videos use a mix of found footage, live performance, still photos, and robotic cameras to weave together connections between personal stories and public memories. They share tales of love and breakups, sing songs of defiance, celebrate action, and remember those whom we have lost. Through these diverse stories, all are invited to reflect upon our complex past as we envision divergent narratives and possibilities for the future, because AIDS IS NOT OVER.


2:00 p.m.

ALTERNATE ENDINGS, RADICAL BEGINNINGS, 2017
Films by Mykki Blanco, Cheryl Dunye & Ellen Spiro, Tourmaline, Thomas Allen Harris, Kia LaBeija, Tiona Nekkia McClodden, and Brontez Purnell
Total running time: 51:05

In spite of the impact of HIV/AIDS within Black communities, these stories and experiences are constantly excluded from larger artistic and historical narratives. In 2016, African Americans represented 44% of all new HIV diagnoses in the United States. Given this context, it is increasingly urgent to feature a myriad of stories that consider and represent the lives of those housed within this statistic. ALTERNATE ENDINGS, RADICAL BEGINNINGS seeks to highlight the voices of those that are marginalized within broader Black communities nationwide, including queer and trans people.


3:00 p.m.

ALTERNATE ENDINGS, ACTIVIST RISINGS, 2018
Films by ACT UP NY, Positive Women's Network, Sero Project, The SPOT, Tacoma Action Collective, and VOCAL NY.
Total running time: 50:59

ALTERNATE ENDINGS, ACTIVIST RISINGS seeks to reflect the persisting urgencies of today's HIV/AIDS epidemic by pointing to pressing political concerns. In their commissioned videos, organizations address intersecting issues including anti-Black violence, HIV criminalization, homelessness, and the disproportionate effects of HIV on marginalized communities. At a moment of growing interest in the histories of AIDS activism, ALTERNATE ENDINGS, ACTIVIST RISINGS foregrounds contemporary engagements between activists, artists, and cultural workers on the front lines.