Past Event
DUETS Book Club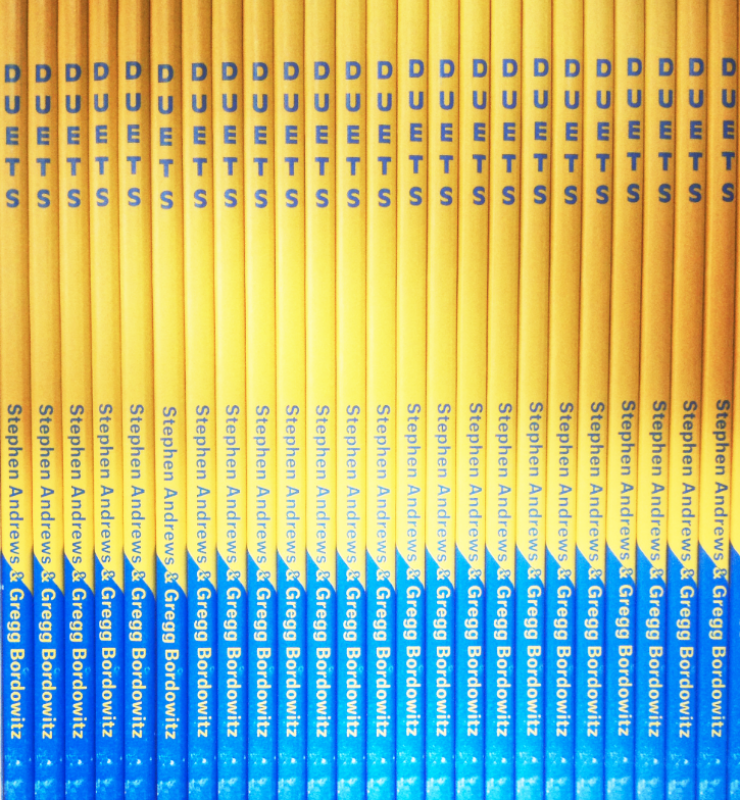 The importance of community and dialogue are at the heart of Visual AIDS' new DUETS publication series. In hopes of bringing together the extended Visual AIDS community of artist members, advocates, and affiliates around our latest publications, Visual AIDS hosted a book club for DUETS: Stephen Andrews & Gregg Bordowitz in conversation. The first volume of DUETS considers themes such as long-term survival with AIDS, mentorship, activism, and spirituality. We will discuss these topics as well as insights, inspirations and reactions to the engaging and highly readable DUETS conversation, which highlights connections between communities of artists and activists. We encourage book club participants to have read DUETS, yet all are welcome to participate in the discussion.
DUETS books are available in New York City at the Bureau of General Services Queer Division and Printed Matter.
They are also available on Visual AIDS' website and in our office (526 West 26th Street #510).
~~~
"There may be an art to conversation, and some are better at it than others, but conversation's virtue lies in randomness and possibility: people, without a plan, could speak a spontaneous, unexpected truth, because revelation rules. Telling words recur in this smart, generous conversation between Stephen Andrews and Gregg Bordowitz: patience, responsibility, feminism, ethics, cosmology, AIDS, gift, freedom, mortality." -Lynne Tillman, Foreword, DUETS: Stephen Andrews & Gregg Bordowitz in conversation
~~~
This is Visual AIDS' third book club held at The Bureau, the first for Fairyland: A Memoir of My Father by Alysia Abbott and the second for Fire in the Belly: The Life and Times of David Wojnarowicz. Book clubs are an ongoing forum for us to bring together art, HIV/AIDS and community. We hope you can join us.
DUETS is a series of publications that pairs artists, activists, writers, and thinkers in dialogues about their creative practices and current social issues around HIV/AIDS. Drawing from the Visual AIDS Artist Registry and Archive Project, this series continues Visual AIDS' mission to support, promote, and honor the work of artists with HIV/AIDS and the artistic contributions of the AIDS movement.
---