Past Event
Visual AIDS Open House
Visit our new office!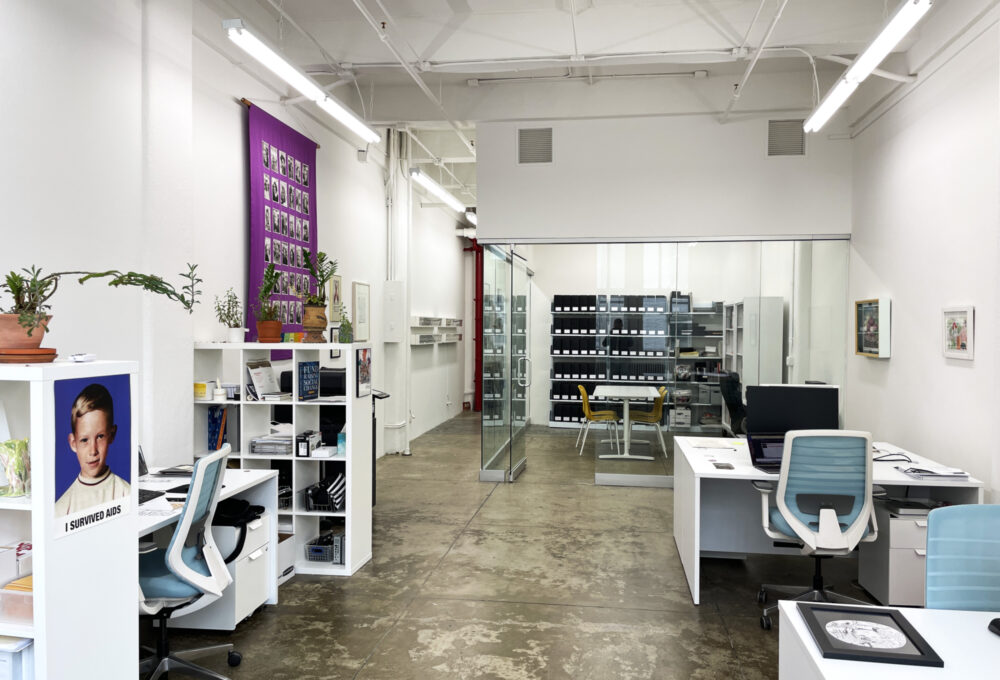 We moved!
In March, we moved downstairs into a new office with double the space. Our new office includes a dedicated research area for the Visual AIDS Archive Project, work space for our growing staff, and a front room for welcoming Artist Members and other visitors.
We invite you to visit our new office and catch up with us on Thursday, June 2 from 4–7pm. Light, non-alcoholic refreshments will be provided.
We strongly encourage visitors to take a COVID test before stopping by and to wear a mask while in the building.
526 West 26th Street
Suite #309
New York, NY 10001