Past Event
What Comes Next?
MARK MORRISROE, DAVID WOJNAROWICZ, MARC LIDA, ANDREAS SENSER, BERN BOYLE, AND CONTEMPORARIES.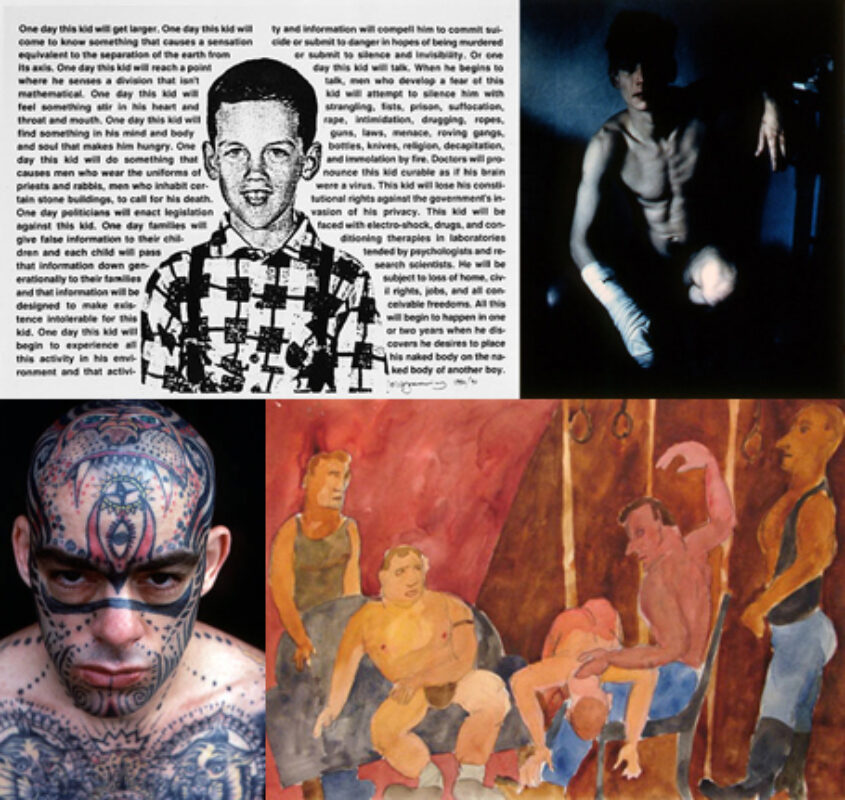 Visual AIDS and The Fales Library at New York University presented:
What Comes Next? Mark Morrisroe, David Wojnarowicz, Marc Lida, Andreas Senser, Bern Boyle, and contemporaries.
Symposium with
Sur Rodney (Sur)
Rafael Sanchez
Amy Scholder
Jonathan Weinberg
Moderated by Dean Daderko
Wednesday April 20, 2011
6:30 – 8:30 PM
Since circa 1980, New York City has lost untold numbers of artists to AIDS. Bern Boyle (1951-1992), Marc Lida (1957-1992), Mark Morrisroe (1959-1989), Andreas Senser (1942-1989), and David Wojnarowicz (1954-1992) are among them. The popular discourse on HIV/AIDS remains unresolved. The stigma is still very much alive and, while pushed underground, HIV-phobia is resurfacing. Discussions surrounding the censorship of David Wojnarowicz's work by the National Portrait Gallery have drawn our history nearer in recent months.
Visual AIDS and the Fales Library presented a symposium considering these artists' responses to living with, and dying from complications due to AIDS. What is the role of those that survive them: the witness, the archivist, the estate, the presenter? How does the foreknowledge of impending death affect the artist's ouvre, in practice, and what are the conversations and relationships that need to occur to guide the artist's legacy forward?