Past Event
Who Is Diversity For? conversation
Shelley & Donald Rubin Foundation and Asian American Arts Alliance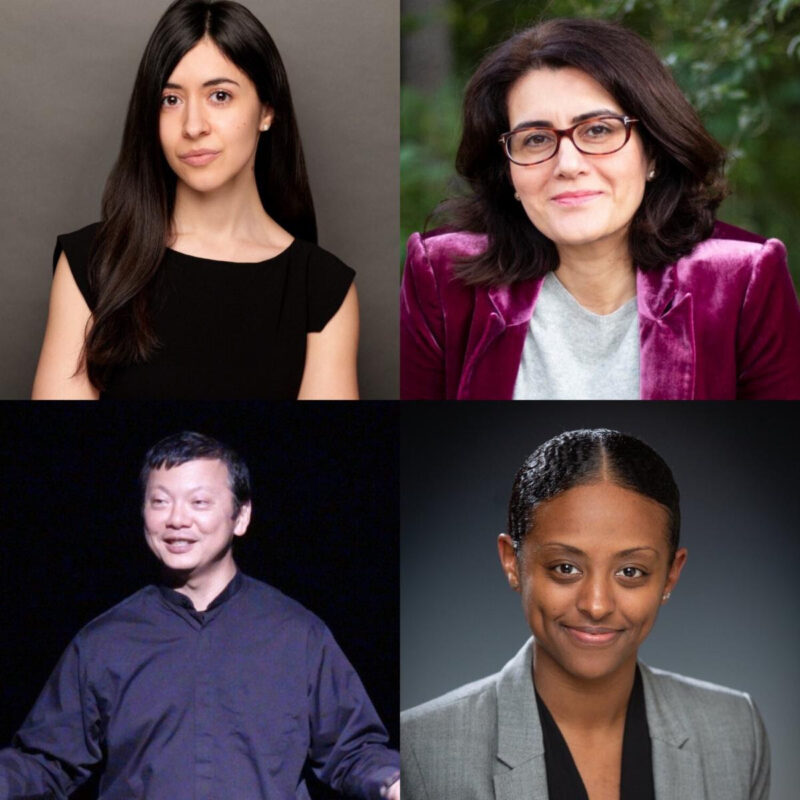 Reflecting on current philanthropic practices, Who Is Diversity For? is a panel discussion featuring Diana Abouali (Arab American National Museum), Andy Chiang (Nai-Ni Chen Dance Company), and Salem Tsegaye (New York Community Trust), moderated by Sinêad López (Nathan Cummings Foundation).
The conversation will question who diversity serves and how diversity in the arts can truly be achieved at a time when culturally-specific organizations are becoming resegregated, and forced to compete against their own communities for seemingly limited resources. As the cultural sector has historically not succeeded in representing and serving communities from all socio-cultural backgrounds, many race- and ethnicity-specific organizations, like the Asian American Arts Alliance, were founded with the aim of achieving equal representation and opportunities in the arts.
This panel is the third program of a three-part series co-presented by the Shelley & Donald Rubin Foundation and the Asian American Arts Alliance.
Access Information: This event includes live ASL interpretation and captioning.
For more information on this event, please click here.