Past Event
Why We Fight Film Series - "Mourning and Militancy"
CURATED BY JIM HUBBARD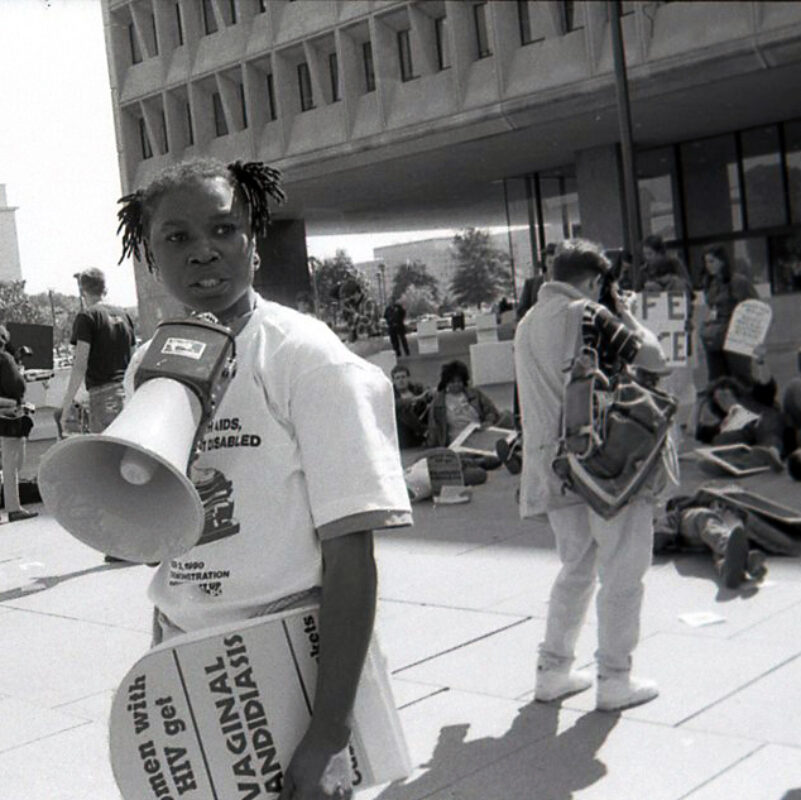 How to properly memorialize the dead who were both beloved and stigmatized? Memorials for people who died of AIDS were always political. But, at a certain point, private memorials were not sufficient; they had to be taken to the streets.
David Feinberg Memorial, Jim Hubbard & James Wentzy, 18 min., 1994
Katrina Haslip Memorial, Debra Levine & Catherine (Saalfield) Gund, 11 min., 1991
Ray's Tape, Gregg Bordowitz, Jean Carlomusto, John Greyson and Catherine Gund,12 min., 1992
He Left Me His Strength, Merle Jawitz, Sherry Busbee, Joanne Basinger and Sheila Ward, 13 min., 1989
Political Funerals, James Wentzy, 30 min., 1995
Part of the Why We Fight Film Series curated by Jim Hubbard,director and co-producer of United in Anger: A History of ACT UP, who co-directs the ACT UP Oral History Project, and co-founded MIX - the New York Queer Experimental Film Festival. The film series focuses on films about HIV/AIDS and activism that are in or drawing on the Library's collections.
---