Past Event
Why We Fight Film Series - "Taking Control"
CURATED BY JIM HUBBARD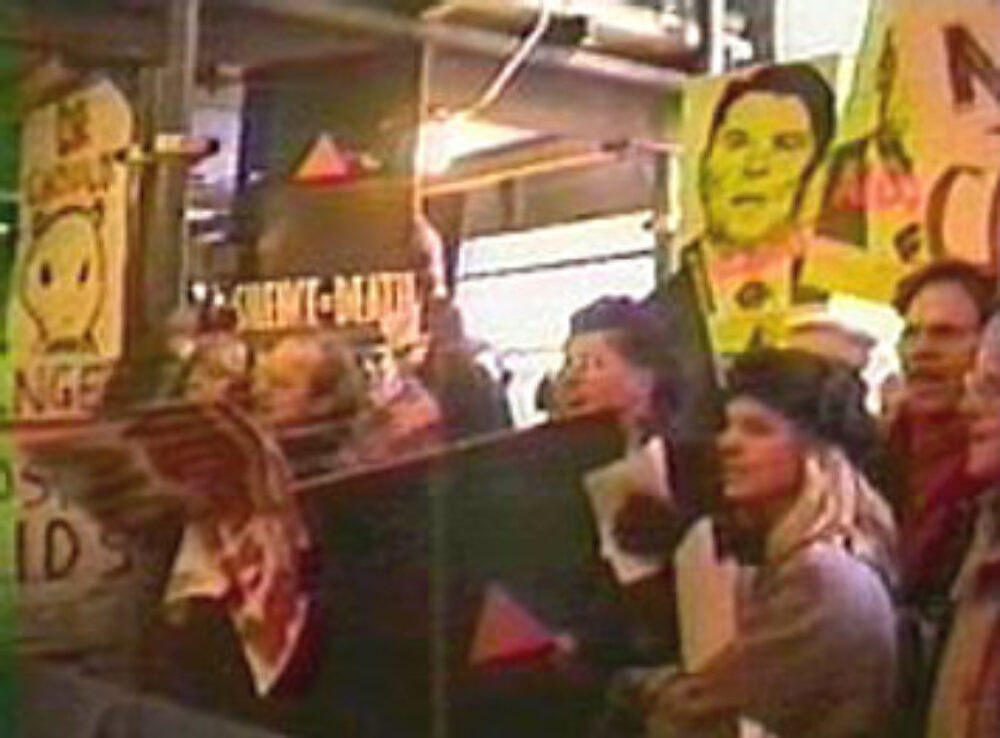 Healthcare activism took on many forms – challenging AIDS-phobic and homophobic institutions, taking your healthcare into your own hands, educating communities, and confronting wrong-headed media empires.
Kiss-In at St. Vincent's (Excerpt), 7 min., 1989
Iris De La Cruz Oral History (Excerpt), GMHC, 22 min., circa 1990
DiAna's Hair Ego: AIDS Info Up Front, Ellen Spiro, 30 min., 1989
Doctors, Liars, and Women: AIDS Activists Say No to Cosmo, Jean Carlomusto & Maria Maggenti, 23 min., 1988
Part of the Why We Fight Film Series curated by Jim Hubbard,director and co-producer of United in Anger: A History of ACT UP, who co-directs the ACT UP Oral History Project, and co-founded MIX - the New York Queer Experimental Film Festival. The film series focuses on films about HIV/AIDS and activism that are in or drawing on the Library's collections.
---