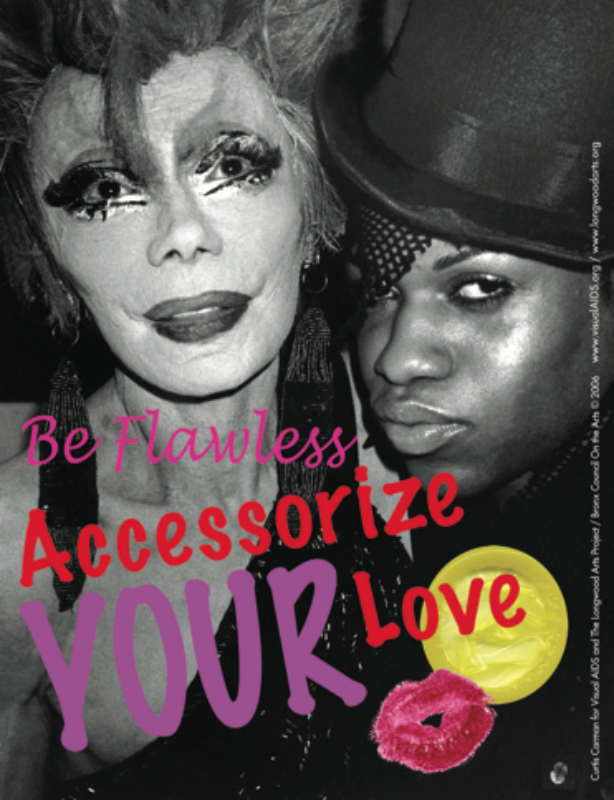 Poster by Curtis Carman
Curtis Carman lives and works in Times Square, NYC. He is completing an MFA in sculpture at Hunter College in 2006 where he received The Tom Woods Award and a Welfare Scholarship Grant. Curtis's work has been exhibited in Berlin, Philadelphia, and New York.
"My broadside isn't striking; it isn't bloody or horrible. I wasn't trying to describe disease, loss, or propagate fear. Drawing from experience, I wanted to communicate how our most intimate loving relationships present moments where we must value life more and protect it."
---