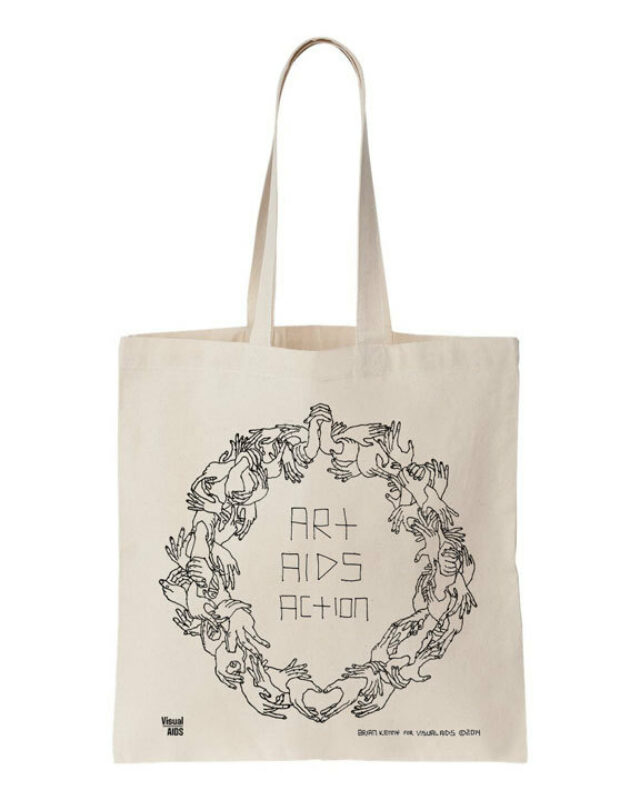 Visual AIDS has been working with artist for over 25year to raise AIDS awareness and provoke dialogues about HIV. Our Print+ Projects use a variety of mediums including posters, buttons, stickers, and tote bags as a fun and creative way to share information and remind the world that AIDS is not over.
For the 2014 Visual AIDS Print+ Edition Brian Kenny has created a tote bag that reminds us that art, AIDS, action require helping hands.
Brian Kenny - Statement and Bio
"I value the work Visual AIDS does, and I'm honored and happy to be part of this project. The wreath of embracing and helping hands represents a sense of unity and action."
Brian Kenny is a New York-based multimedia artist. He has exhibited in galleries, museums and alternative venues in the US, Canada, Russia, Israel and across Europe. In 2004 Kenny began collaborating with Slava Mogutin as SUPERM. His commission work includes projects for Walter Van Beirendonck, Petrou/Man, Max Kibardin for Bruno Magli, and Matthias Vriens-McGrath for TVTOR. www.brian-kenny.com
Available at Visual AIDS events or online for $20.00
---