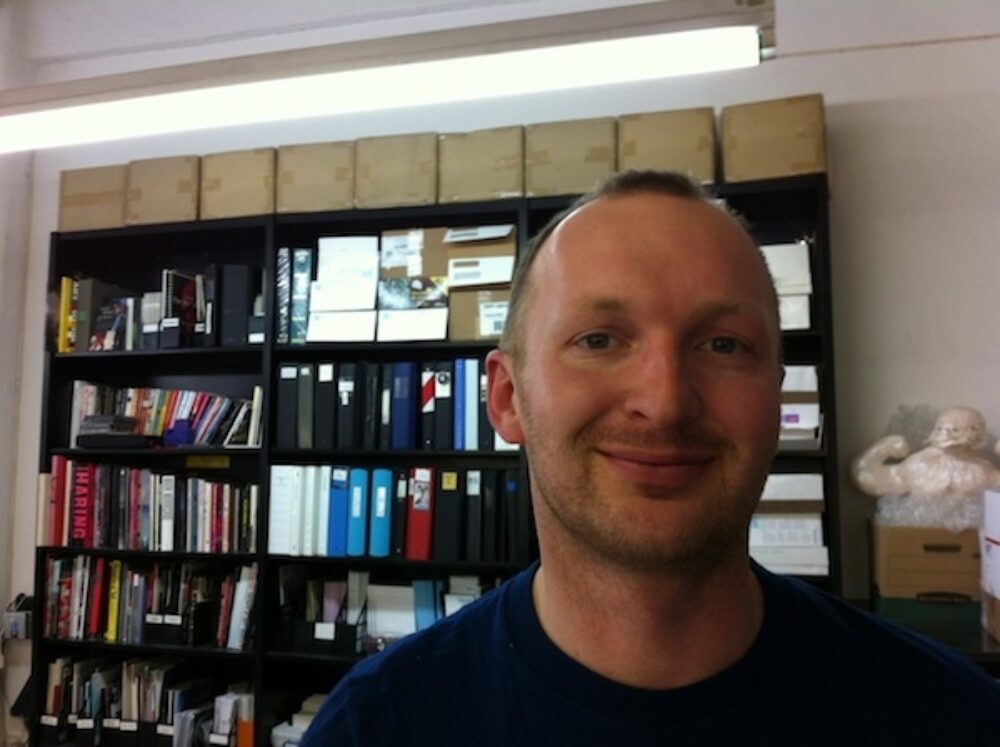 Vladimir Cajkovac was the first Curator in Residence, co-sponsored by Visual AIDS and Residency Unlimited. Cajkovac is an independent curator from Zagreb, Croatia who works between the intersections of street life, AIDS and activism.

During the residency in February 2013, Cajkovac was interested in using the opportunity to "witness and (re)-visit the places where events occurred and to research how AIDS is still present in the language of the street" and to question "What are the implications of treatment? Has the epidemic lost its symbolical charge? Is there any relationship with contemporary activist movements? Is AIDS on the agenda at all?" He researched the archives at Visual AIDS and meet with fellow artists and activists - including members of Gran Fury.

As part of the residency, he presented "Posters Addressing AIDS" at The Bureau of GSQD and a curator talk at Residency Unlimited. After the residency, Vladimir curated the Visual AIDS web gallery "and the notes".
---