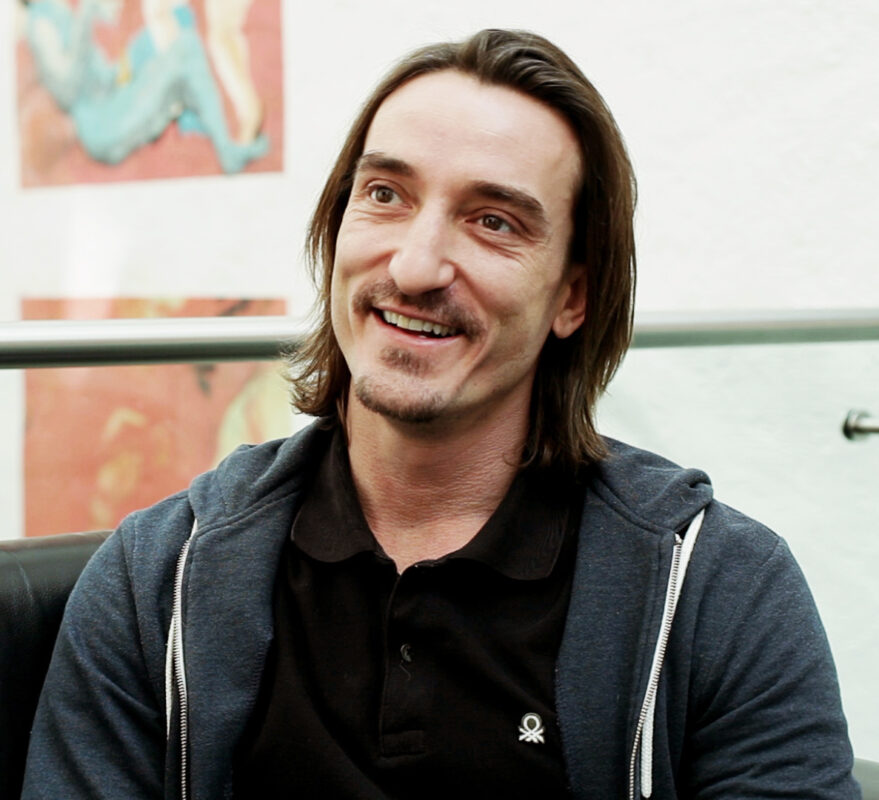 Eugenio Echeverría was our fifth Curatorial Resident, co-sponsored by Visual AIDS and Residency Unlimited. Eugenio lives and works in Mexico City, Mexico.
Residency Projects
The result of Eugenio's curatorial residency was FEARLESS LATIN/X AMÉRICA: SIDA+VIOLENCIA+ACCIÓN, highlighting narratives relating to HIV/AIDS and Latinx América on view on the People's Wall at the entrance to El Museo del Barrio's exhibition galleries. The project featured dissident narratives from Chile, Cuba, Mexico and the United States, integrating text, artwork, photography and documents. The display established a critical chronological analysis considering how HIV/AIDS has been understood by hegemonic structures as a way of affecting traditionally outraged groups, out of a local and global perspective and a postcolonial approach.
Eugenio also coordinated DISSIDENT POLITICS: A PUBLIC WORKSHOP ON LATINX HIV/AIDS HISTORIES at The Clemente Soto Velez Cultural and Educational Center, Flamboyán Theater. For the workshop, Eugenio and the group read a number of facts from Mexico, Cuba, Chile, and the United States relating to HIV/AIDS. From there, participants were asked to consider the proposed information in order to set up a personal narrative about the ongoing HIV/AIDS crisis, particularly as it effects Latinx communities. Dissident narratives focused on identity as it relates to links within community; distribution of violence from public policies, science and media; and the correlation between United States neocolonialism and the response from Latin-American countries to the HIV/AIDS crisis.
Extending from Eugenio's curatorial residency, in June 2018 he presented a historical and sociological exhibition EL CHIVO EXPIATORIO: SIDA + VIOLENCIA + ACCIÓN (Scapegoat: AIDS + Violence + Action) in Mexico City. A pdf of the exhibition catalog in Spanish can be found here.
Eugenio Echeverría lives and works in Mexico City, Mexico, where he is the founder and director of Border Cultural Center. Since 2006, Border Cultural Center has coordinated over 100 interdisciplinary exhibitions and site-specific interventions. Highlights include QUEER UP! (DYKES, FAGS, WEIRDOS & YOU), a 12 month program of residencies, seminars, exhibitions and more considering LGBTQI identities, in collaboration with Laos Salazar; MULTIVERSO TRANS, a four day conference on trans identities conceptualized in collaboration with artists and trans activists focusing on violence, sex work, access to healthcare, legislative reforms and the autonomy of trans individuals, including LO QUE SE VE NO SE PREGUNTA, the first Mexican exhibition on trans identities, curated with Tania Pomar, Susana Vargas and Laos Salaza; and the upcoming project HACKING THE CITY, fostering discussion on civil disobedience in urban contexts, directed by Edith Medina.
---
| | |
| --- | --- |
| | April 29–June 18, 2017 |
| | April 29, 2017 |
| | April 12, 2017 |