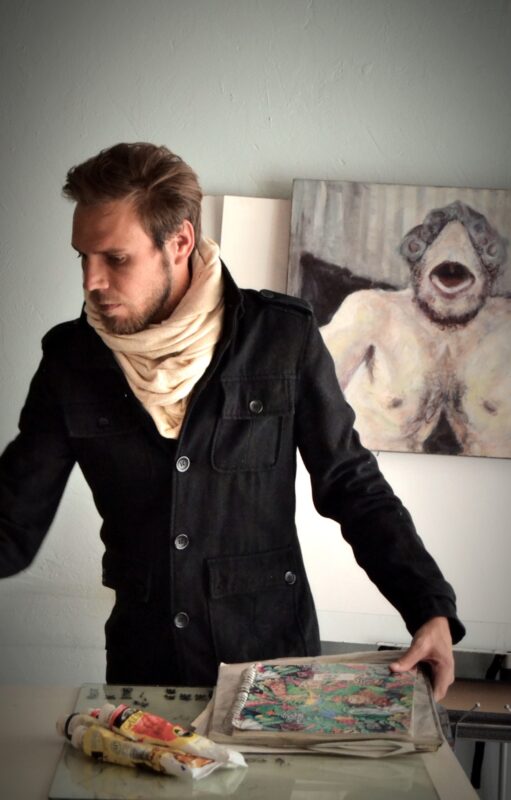 MC Roodt is our sixth Curatorial Resident, co-sponsored by Visual AIDS and Residency Unlimited. MC lives and works in South Africa.
Residency Projects
While in NYC, MC coordinated an Arts & Health Project Design Strategies workshop to introduce participants to the design of public Arts & Health projects, blending the practices of community arts and community health. The workshop demonstrated to participants the value of interdisciplinary perspectives and partnerships in the realization of community health aspirations.
He also presented a culminating talk, Curating Arts and Public Health, followed by a conversation with South African photographer Pippa Hetherington and public health scholar Ian Bradley-Perrin. A video documenting the presentation can be found here.
Continuing his interest in art and health, MC curated Visual AIDS' June 2018 web gallery "Tropology and the Socially Contingent Positive Body."

MC Roodt is an HIV-positive arts practitioner, writer and artist from Bloemfontein, South Africa. He serves on various arts, health and culture boards, is a founding member of the gRRR Kollective—an intermedia arts collective—and has curated several exhibitions in South Africa. He frequently contributes as an arts writer on various platforms and am an active activist for LGBTQIA rights in South Africa. MC is the Arts & Health chair at the Public Health Association of South Africa and the Programme Director of Free State Arts & Health. To read more about MC's work, see his introductory blog post here.
---