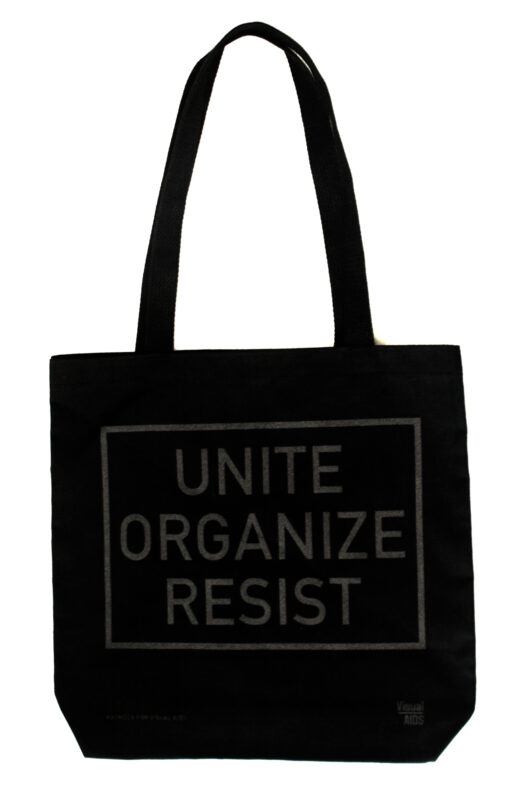 Created for Visual AIDS by Kayrock Screenprinting, this activist tote creates a call to action. The artwork is printed in reflective ink on black canvas.
Kayrock Screenprinting was founded in 1998 by Karl LaRocca a.k.a. Kayrock and is currently located in Greenpoint Brooklyn in a 100 year old former rope factory. They specialize in hand printed fine art editions, posters, cards, books, shirts, tote bags, graphic design, custom projects, and artwork for political action.
As part of our Print+ Editions, Visual AIDS has been working with contemporary artists to create limited edition, artist designed tote bags since 2008. Perfect for the weekend market, making friends on the train, and starting conversation on street corners, artist designed tote bags are one way Visual AIDS provokes dialogue, reminding the world that AIDS is not over.
Visual AIDS has been working with artists for over 28 years to raise AIDS awareness and provoke dialogues about HIV. Our Print+ Editions use a variety of mediums including posters, buttons, stickers, and tote bags as a creative and public way to share information and remind the world that AIDS IS NOT OVER.
---