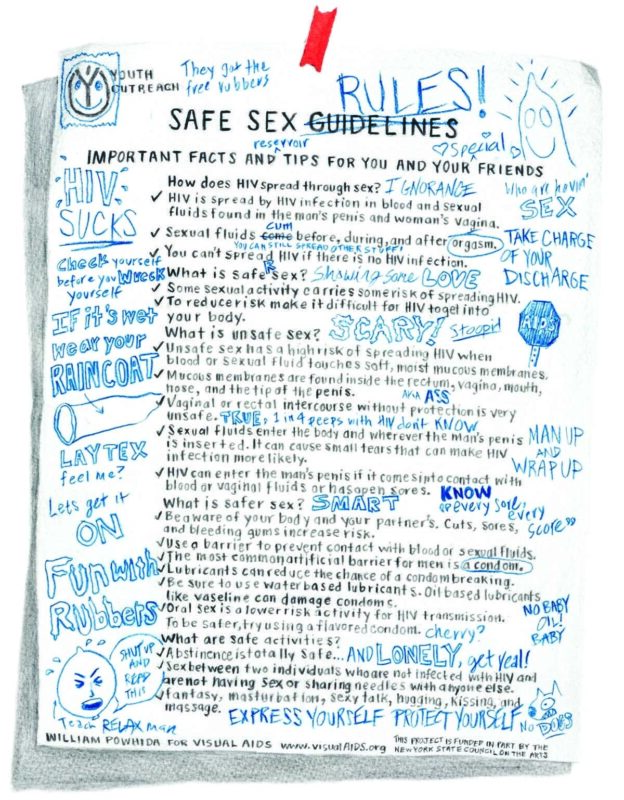 Poster by William Powhida.
William Powhida is an artist living and working in Brooklyn, N.Y. He holds a BFA from Syracuse University and an MFA from Hunter College in painting.
"My drawing for Visual AIDS is an attempt to superimpose a real voice, one that teens and young adults might recognize, over the official voice of a fictional handout on safer sex practices. The text for the work is drawn from an AIDS fact sheet widely available on the Internet that, among other things, promotes abstinence only. The reality of the fact sheet diverges from the experiences that my students share with me as a high school teacher. During the last eight years, the Bush Administration has promoted abstinence first at home and around the globe. It does a disservice to humanity to ignore the difficult choices people make and to moralize in the face of an epidemic. Research shows that condom distribution doesn't encourage sex and reduces the spread of HIV. I hope that the message in my work will ultimately make people think through their laughter about the politics of fear and the importance of harm reduction."
---