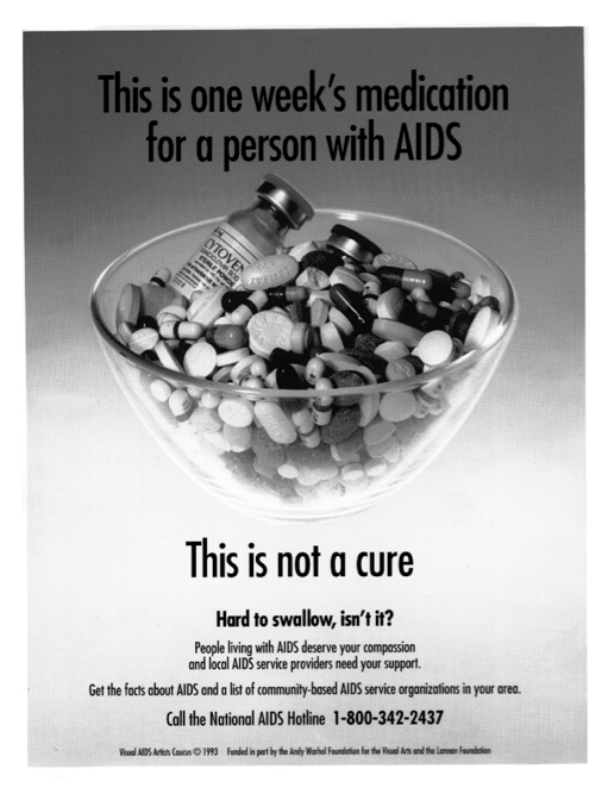 Created by the Visual AIDS Artists' Caucus, 1993
8.5" x 11" Broadside
Text reads:
This is one week's medication for a person with AIDS
This is not a cure
Hard to swallow?
People living with AIDS deserve your compassion and local AIDS service providers needs your support.
Get the facts about AIDS and a list of community-based AIDS service organization in your area.
Call the National AIDS Hotline.
Funded in part by the Andy Warhol Foundation for Visual Arts and The Lannan Foundation
---