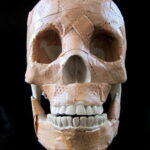 Andrew McPhail
b.1961
Andrew McPhail is a Canadian visual artist. He was born in Calgary Alberta in 1961 and studied at York University where he received his MFA in 1987. Living in Toronto in the 1980's and 90's his work focused primarily on drawing, often with pencil crayon on a polyester film called mylar. After moving to Hamilton in 2005 his practice shifted towards three dimensional work, performance and painting. His accumulative, craft oriented work reconfigures disposable materials such as band aids and Kleenex into large sculpture and installations, often accompanied by a performance element. In the past few years his work has focused on issues surrounding his HIV status. He is a member of The Assembly artists' co-op in Hamilton Ontario and a founder of Hundred Dollar Gallery.
Read Less Read More
EDUCATION
Master of Fine Arts, York University, Toronto
Bachelor of Fine Arts, York University, Toronto
SELECTED
SOLO EXHIBITIONS

2020
The Assembly, Hamilton ON

2019
The Assembly, Hamilton ON
The Fish Factory, Falmouth UK

2018
The Assembly, Hamilton ON

2017
Just Dandy, AKA artist-run, Saskatoon. Two person show with Thirza Cuthand
The Body Thieves. Art Gallery of Burlington. Two person show with Lisa J Irvine

2015
Gallery Gachet, Vancouver. Two person show with Quin Martins
Hundred Dollar Gallery, Hamilton ON. Two person show with Donna Akrey

2014
Untitled Art Society, Calgary, Alberta

2013
b contemporary, Hamilton, Ontario
Stunt Double, Hamilton Artists Inc, Hamilton, ON Two person show with Leslie Furness
2011
Gallery Connexion, Fredericton, New Brunswick
Artspace, Peterborough, Ont.
Union Gallery, Queen's University, Kingston, Ont.
Art Gallery of Hamilton
Transit Gallery
2009
McIntosh Gallery, University of Western Ontario,London, Ont.
Birch Libralato Gallery, Toronto
2008
Cambridge Galleries, Cambridge, Ont.
Transit Gallery, Hamilton, Ont.
The New Gallery, Calgary Alberta
The Armory Center for the Arts, Pasedena, California
2007
Transit Gallery, Hamilton
2006
Gallery Deluxe Gallery, Halifax, Nova Scotia
2004
Robert Birch Gallery
Glenhyrst Art Gallery, Brantford
Transit Gallery, Hamilton, Ontario
2001
Robert Birch Gallery, Toronto
Gallery Stratford, Ontario
1999
Robert Birch Gallery, Toronto
1996
Art Gallery of Mississauga, Ontario
SELECTED
GROUP EXHIBITIONS
2020

Un_Touchable, SomoS Art House, Berlin, Germany
Capacity 1, Assembly Gallery, Hamilton ON
Hamilton No Name Biennale, Paul Elia Gallery, Hamilton ON
Vorsicht: Kunstler- Textbotschaften in der Kunst, Kunsttempl, Kassel Germany

2019
Shape Open, Nunnery Gallery, London UK
Body, Thought Foundation, Birtley, UK
Skin Soft Flesh, Ventolin Art Space, Melbourne, Australia
Queer Ways of Being, 35 Chapel Walk, Sheffield, UK

2018
Surfaces, LoosenArt, Millepiani Gallery, Rome
Wanderings, Oakville Trafalgar Memorial Hospital, curated by Shannon Anderson
Colour My World, Socially Engaged Art Salon/BMECP, Brighton, UK

2017
Queer Landscapes, Queer Intersections, John B. Aird Gallery, Toronto
That's So Gay: Uprising, curated by Syrus Marcus Ware, Gladstone Hotel, Toronto
Ontario Ink 150, Centre 3, Hamilton ON


2016
Images In Our Heads, Robert McLaughlin Gallery, Oshawa
This Could be the Place, University of Waterloo Art Gallery, Waterloo


2015
TH&B United, Hamilton
A Minimal Doubt, Videofag, Toronto with Vincent Chevalier and Shan Kelley
Hard Twist 10, Gladstone Hotel, Toronto


2014
Re/Presenting HIV/AIDS, The Van Every/Smith Galleries, Davidson College, Davidson, NC
Cirque, Burlington, Ontario
Life & Limb, Orillia Museum of Art and History, Orillia Ontario
Supercrawl, Hamilton , Ontario


2013
Portes Ouverts, Cite International des Arts, Paris, France
Fibermen 3, Kherson, Ukraine
Flatlanders and Surface Dwellers, 516 Arts, Albuquerque, New Mexico
Be Our Guest, Oriel Davies, Newtown, Wales
2012
TH&B 2, Hamilton Ontario
Qualia, Center 3, Hamilton Ontario
2011
Veiled, Textile Museum of Canada, Toronto
2009
Sucker Punch, Hamilton Artists Inc, Hamilton, Ontario
ReMix, Cienfuegos Art Center, Cuba
2008
Urban Jealousy, Tehran Biennial, Istanbul, Berlin
2007
Artfirm Gallery, Calgary, Alberta
Le Petit Mort Gallery, Ottawa
2006
Transit Gallery, Hamilton, Ontario
artpositive, Xspace, Toronto
2005
Loose Canon Gallery, Hamilton, Ontario
Critical Mass, Transit Gallery, Hamilton, Ontario
OSA Annual Juried Drawing Show, Toronto
2003
art @ suite500, York University, Toronto
2002
Scope Art Fair, New York
2001
Toronto International Art Fair
2000
Snapshot, Museum of Contemporary Art, Baltimore
Canadian Gay and Lesbian National Portrait Collection
Museologic, Recent Acquisitions, Art Gallery of Mississauga

Art Box 1998, York University

25 Lives, Canadian Gay and Lesbian Archive, Toronto
1997
Kicking the Covers, Artists' Books and Multiples, Art Gallery of
Ontario
GRANTS
2013
Canada Council International Residency, Paris
2008-9
Ontario Arts Council Exhibition Assistance Grants
2006
Ontario Arts Council Mid Career Grant
2006
Cadre San Francisco Artist's Grant
1996
Ontario Arts Council Exhibition Assistance Grant
1992
Canada Council Short Term Grant
Ontario Arts Council Individual Artist's Grant
SELECTED
COLLECTIONS
Art Gallery of Hamilton
Agnes Etherington Art Center
The Gallery, Stratford
The Art Gallery of Mississauga
University of Toronto Art Center
Canadian Gay and Lesbian Archive
Business Development Bank of Canada
Osler, Hoskin & Harcourt
Trizec Hahn Corporation
SELECTED
PUBLICATIONS
Library X: Word Power, 2019
Sutherland, Caitlin, CRYBABY, Untitled Art Society, 2014
Bennett, Melissa, all my little failures: Andrew McPhail, AGH, 2010
Jurakic, Ivan, it hurts less if you pull it off quickly, McIntosh Gallery, 2009
Lupypciw, Wednesday, all my little failures, The New Gallery 2008
Hollick, Laura, Yummy, View Magazine, Vol 13 #45, 2007
Haggo, Regina, Artists Start Your Engines, Hamilton Spectator, Sept. 18, 2004
Goddard, Peter, Tails That Never End, The Toronto Star, July 24, 2004
Dault, Gary Micheal, Gallery Going, The Globe and Mail, March 27, 1999
Reid, Stuart, Decorology, The Art Gallery of Mississauga, 1996
Homogenius 4, 1995
Homogenius 3, 1993