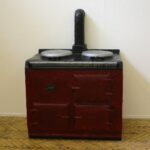 Clair Walton's art practice emerges out of the secrecy and silence during the early years of HIV/AIDS and her own diagnosis. She is interested in the unheard voices of women, and the silences surrounding the UK infected blood scandal.
She explores silencing, silenced and silences.
Informed by her background in archives and conservation, she has an interest in employing the archive as a vehicle in her practice by manipulating the concepts of time and place to bridge the gap where silence remains.
She currently spends her time between archives, art and activism by running her own archive conservation business, making art, and being an activist in pursuing truth and justice for women infected with HIV via blood products.
Read Less Read More
Clair Walton's work exposes the vulnerability and uncertainty of human existence, and the power of the human spirit to prevail in difficult and fragile circumstances - reflecting the hopes, courage and instincts that are held onto in moments of adversity.
HIV Howler 2018
Moments, Little Buckland Gallery 2018
MA Degree in Fine Art (Commendation) Birmingham School of Art 2014
New Art West Midlands 2013
Significant Features, Bournville, 2011
BA (Hons) Degree in Fine Art (First Class) Birmingham School of Art 2010,
Warwick University 2009