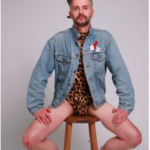 ABOUT ACT UP LONDON - www.actuplondon.wordpress.com
ACT UP London is a diverse, non-partisan group of individuals united in anger and committed to direct action to end the HIV pandemic, along with the broader inequalities and injustices that perpetuate it. See our latest protest 'Remember the Dead to Fight for the Living - 01.12.2022 – ACT UP Activists Take Over Trafalgar Square on World AIDS Day 2022 – Full Coverage
In the fourth decade of this crisis, we fight to ensure comprehensive and easily accessible treatment for all people, in all countries. This includes not only medications but also mental and social health services as well as housing and economic equality. Here in the UK, we are united with the coalition of activists fighting to keep our National Health Service free, publicly run, and fully funded.
In a time of rising infection rates, we challenge anyone who would hinder or cut back on life-saving services around safer sex, education, clean needles and all other HIV prevention measures.
And in a time of continuing stigma, silence, and isolation, we combat discrimination against and promote the visibility and leadership of those living with HIV and AIDS.
Remembering that HIV & AIDS is foremost a political crisis, as well as a medical emergency, we will use every means possible to call out and contain this pandemic.
We are STILL not silent.
If you would like to be involved please email actuplondonhealthcareforall@gmail.com to register your interest.

ABOUT QUEER FOOTPRINTS - A GUIDE TO UNCOVERING LONDON'S FIERCE HISTORY - Pre-order at www.plutobooks.com
This groundbreaking guide will take you through the city streets to uncover the scandalous, hilarious and empowering events of London's queerstory. Follow in the footprints of veteran activists, such as those who marched in London's first Pride parade in 1972 or witnessed the 1999 bombing of the Admiral Duncan pub in Soho.

Accompanied by a chorus of voices of both iconic and unsung legends of the movement, readers can walk through parts of East, West, South and North London, dipping into beautifully illustrated maps and extraordinary tales of LGBTQIA+ solidarity, protest and pride. The shadows of gentrification, policing, homophobia and racism are time and again resisted.

From the Brixton Fairies to Notting Hill Carnival to world-changing protests in Trafalgar Square, Rebel Dykes to drag queen communes, Queer Footprints celebrates the hidden histories of struggle and joy. Including an accessibility guide and a list of these gems for your pleasure - queer spaces, clubs, networks and resources galore.
PRAISE FOR QUEER FOOTPRINTS - Pre-order here
"This electrifying book is an adventure book through London's untold queer past. Every page is packed with inspiring, moving and downright hilarious secrets just itching to be uncovered - and with the riotously entertaining Dan Glass as your mincing tour guide - you'll have an absolute blast as you do. A word of warning: after reading this, London will never seem the same again." Sam Arbor, Film Director
"Queer Footprints is your back pocket guide to our queer/LGBTQIA+ histories, full of joy and ammunition to claim without any shame our beautiful queer futures." Tash Walker, host of The Log Books podcast and Co-Chair of Switchboard LGBT+ Helpline (2018 - 2022).
'Dan Glass is a dizzyingly energetic, and vastly experienced campaigner. His writing isn't just informative; it compels you to act.' Darren McGarvey, author of Poverty Safari
'Dan Glass is a charming raconteur, grass-roots historian, people lover and pleasure seeker who delights in guiding us from pick-ups to pinkwashing through the queer London that he loves. He lets both the neophyte and the experienced City dweller discover the magic anew.' Sarah Schulman
'Queer Footprints offers a fascinating, lively and revealing look into the capital's queer past. Like the winding streets themselves, there is something surprising at every turn. This is a queer look at London with a Capital Q and is by turns intimate, gossipy, personal and political. Glass represents a vital link between the important activists who helped shape the world we live in and those who would shape the future and is a charming, knowledgeable and amenable tour guide.' Joseph Galliano-Doig - founder and director of Queer Britain, the UK's first Queer Museum
ABOUT QUEER TOURS OF LONDON -
For this years 50th anniversary of partial decriminalisation of homosexuality 'QUEERTOURS OF LONDON – A Mince Through Time' are being set up to bring forth the visibility of our incredible community at large and the journey to how we became who we are today. Against the backdrop of the mass closure of LGBTQI (Lesbian, Gay, Bisexual, Transgender, Queer, Intersex) cultural spaces and support services, 'QUEER TOURS OF LONDON' are being developed to support London's currentqueer activism, culture and performance in all its glory.
"London's LGBTQ+ heritage is rich, diverse and important: but is often hidden and in danger of being forgotten. Our collaborations with Queer Tours are energetic, hopeful and vital explorations of this history." Tom Furber and Jan Pimblett – LondonMetropolitan Archives
'QueerTours of London - A Mince Through Time' - website here, facebook page here is buzzing and recent Vice article here 'Meet the activists running London's first Queer Tour' and the recent 'Where is our Queer Museum' street-art action, video of our Wapping 'love, life and human rights' Tour, House of Lords queer commemoration and monthly BANG BUS
'Queer Tours of London - A Mince Through Time' Press
Dan is a published author journalist, guest writer, activist and presenter with a wide range of publications. For all press and event booking requests please get in touch.
---
SOCIAL JUSTICE
(2015) Vice – 'The Guy Who Organised Yesterday's Protest Outside Nigel Farage's Local Pub Is Getting Death Threats'
"Nigel Farage has called us scum, and I've received about 20 death threats tonight already, I'm not too worried though, it's like water off a gay duck's back. All I'd say to these people threatening us is let's have a cup of tea, and have a chat… oh, and don't vote for UKIP."
(2015) – Huffington Post – Why It's Important to Protest Against Injustice on Holocaust Memorial Day
(2015) Red Pepper – "If I can't dance dabke in Nigel Farage's local pub, it's not my revolution." – As the far right steps up its harassment of the organisers of the Beyond UKIP Cabaret, Ewa Jasiewicz shares what the event meant to her.
(2015) Farage fracas: my day with the anti-Ukip cabaret he called 'scum'
"Anti-fracking poets, Lebanese dancers and a gay Welsh donkey were just some of the acts who conga-ed into Nigel Farage's local in Kent this weekend – and ended up making headlines."
(2015) The UKIP debate on the Daily politics Show – Stand up to UKIP protest organiser v UKIP MEP
(2015) The Independent – Britain First invade meeting + video ' Britain First Storm Beyond UKIP Meeting – 30.03.15′
(2015) Pink News – "If they wanted to give us a taste of our own medicine, why didn't they wear fancy dress?"
(2015) Souciant – 'Azans in UKIP Country' – Bilal Ahmed shares their story
"For a few moments, the pub became a masjid, sanctified as a place of safety for the ummah and those who stand with us."
(2015) Independent – "I helped organise the pub protest against Nigel Farage because absolutely no-one should feel frightened by Ukip"
(2015) 'Never Again Ever!' in London – 'Disability Rights protest outside Downing Street on Holocaust Memorial Day' – Disabled activists today stood outside 10 Downing Street and the Houses of Parliament to remember the disabled victims of the Nazi Holocaust on the 70th anniversary of the liberation of Auschwitz.
(2015) Jewish Chronicle – 'Campaigner tells of terror over Britain First attack'
(2014) War Resisters International – 'Handbook for Non-Violent Campaigns' (2nd Edition) – 'Education is freedom: popular education'
(2014) Souciant – 'Gaza and the Holocaust Mentality'
"This week marks the centenary of the outbreak of WWI. With the 70th anniversary of the end of WWII just around the corner in 2015, the crucial question remains: How do we remember the Holocaust?"
(2014) The Huffington Post – 'From Auschwitz to Activism — 70 Years on From the Holocaust' – "It is only when the sun sets on the entire Nazi mentality that we can firmly say "never again." – Watch the 'Never Again Ever!' launch video here and behind the scenes video here
(2011) – The Jewish Chronicle – 'Culturally acceptable racism' at Dale Farm' – Jewish activists have urged the community to support Travellers and Gypsies' rights to stay on the controversial Essex site, Dale Farm.
(2007) – PEDAL – "Am I a self-hating Jew?" – Young Jews share their stories
"Tear down the Israeli ghettos and the wall of death and say, 'No nations- No borders- not in my grandparents, mine or my future generation's name.'"
(2007) Scottish Palestine Solidarity Campaign 'Boycott the Jewish National Fund (JNF) – Golf, mobile phones and Free Palestine'
---
CREATING SOCIAL CHANGE
(2014) – TVbomb – Interview – Dan Glass
"I think with HIV, as with many issues, people are bored of the sincerity, the earnestness and the internalised seriousness. Humour is not about trivialising an issue, it's about making it more digestible."
(2014) Inspired Times – 'Inspiring Individuals' –
"Standing up against injustice, Dan's talent lies not only in the way he highlights the cause but also in his ability to empower others."
(2013) Positively UK – 'Now, more than ever, we need HIV activism.'
(2013) Kubatana (Zimbabwe) – 'Create Inspire Change with UK youth justice activist Dan Glass'
(2012) 'The War Without Bullets' Radio Show' dan glass in conversation with radio host Cathy McCormack – 'Reframing the poverty/ inequality/ climate debate in terms of power, and if course the power of resistance, is exactly what we need to do in order to pull ourselves out of superficial politics.'
(2009) Daily Mail – 'Activist by Day – Escort by night – dan glass at your service'
(2008) Guardian – "Please don't move Prime Minister – I have superglued myself to your arm" – Dan Glass reports on his time in 10 Downing Street –
"if you move it will hurt the both of us. This a non violent stunt in line with Plane Stupid's complete commitment to non-violence. I have superglued myself to your arm because you can run away from my arm but you can't run from climate change."
(2009) Guardian – 'Police 'pay protester informers" [+ video] – Police are using hundreds of paid informants inside protest groups to "feed them intelligence", according to evidence handed to the Guardian.
---
ENVIRONMENTAL JUSTICE
(2011) – Democracy Now and Mother Jones – 'Why This Prominent UK Enviro Caused a National Security Freakout – And why the feds were so interested in super glue.'
(2010) – Guardian – 'Meet the youth climate leaders – Here are some of the young activists at work in the UK fighting to stop the injustice of climate change'
(2010) Guardian – 'UK emission cuts 'not radical enough', airport protest trial told'
(2010) Dissident Island Radio – 'The Climate9: Climate 'Criminals' on Trial'
"We are not bank robbers, kidnappers or terrorists. We are secretaries, parents, cooks, community workers, architects and saxophonists. We are a growing movement of concerned citizens who invest in affordable gadgets to expose corruption and who are prepared to put our bodies in the way of dangerous high-carbon developments."
(2009) Resurgence – 'Police and Protestors' – 'We believe it is now time to ask what constitutes the appropriate policing of peaceful protest.'
(2009) BBC – 'Police face problems in recruiting informants in political groups' – Hidden cameras appear to have made the recruitment of informers in political campaigns a hazardous process for covert police units
(2009) CNN – 'Climate protesters descend on Copenhagen'
"History has shown us that when there is a need for radical social change, asking those in power nicely to relinquish some control doesn't get us very far. Women wouldn't be voting in Britain without the suffragettes and Mandela would still be in jail if it wasn't for direct action against apartheid."
(2009) Jewish Chronicle – 'Support for Jewish green protesters'
(2009) BBC World News – 'Climate Activism – Is the trial more important than the protest?'
(2009) Guardian – 'Police caught on tape trying to recruit Plane Stupid protester as spy'
(2009) BBC Scotland Sally on Sunday – 'Aviation is the new Holocaust' – Full Story click here
(2009) Guardian – Activism – Liberty Central – 'Yes, we broke the law as climate change activists. And this is why'
(2009) 'The sticky issue of climate change' – Gordon Brown gave me the slip when I superglued myself to him this week. Here's what I would have said if he'd stayed stuck
(2009) Guardian (2011) 'Heathrow campaigners hit US as battle with the airline industry goes global'
(2008) The Ecologist 'Climate Camp Scotland: why we are protesting'
(2008) 'Climate Camp Activists naked superglue dance at EON
(2008) Guardian – 'Superglue: the climate activist's latest weapon of choice'
"Sticking it to the man has recently taken on a whole new meaning, as political and environmental activists turn increasingly to the power of superglue."
(2008) Herald Scotland – 'The Stansted protests were just the start … we have to take action.' Inside the world of Plane Stupid Scotland
---
HIV JUSTICE
(2015) Open Democracy – 'Why the fight against HIV starts within us'
(2014) Huffington Post – 'All I Want This Chanukah is A Giant Sack of Bulls**t' –
"This is not just a victory for the ordinary public. It is also a success for direct action protest in times of severe austerity and right-wing extremism."
(2014) Huffington Post – 'The Pathological Is Political — the Proposed British Ban On HIV Immigrants'
(2014) Huffington Post – 'HIV in David Cameron's Britain – ACT UP Comes Home to Roost'
(2014) Pink News – 'Gay HIV campaigners dump horse sh*t and kiss outside UKIP HQ for World AIDS Day'
(2014) Independent – 'World Aids Day 2014: HIV positive activists dump manure outside Ukip office in protest against 'bull****"
---
LESBIAN GAY BISEXUAL TRANSGENDER QUEER INTERSEX (LGBTQI) JUSTICE
(2015) I.D. Magazine 'The Activist Issue' 'A queer manifesto for radical change'
"Since the dawn of time, artistic expression has existed to counter the iron fist of authority. In gay culture, drag has been used for over a century to subvert the gender roles that patriarchal structure dictates. Even if a drag queen doesn't get onstage and start delivering scathing quips against the governing system, the very act of being a bloke in a dress and wig is an inherently political statement."
(2015) VICE Magazine – 'LGBT Mental Health: Are We Doing Enough?'
(2015) QX Magazine – 'The Gay Sauna Debate' – QX peers through the steam to ask whether the sauna culture is a gay relic of days gone by or a queer institution that still has a relevant place in our community…
"The bad news is that our society is dominated by a culture of blame rather than questioning."
(2015) VICE Magazine – 'We Went to Last Night's Property Developer Awards, a Circle-Jerk for the Gentrification Sharks Ruining London'
(2015) The Daily Beast – 'The Queer Pushback Begins As Gay London Gets Wiped Out'
"None of our struggles are best understood in isolation," he said. "We are strongest if we fight together."
(2014) QX Magazine – 'Gay Shame and Sexuality – the need for LGBTQI education in schools.'
"Continuing our series looking at the issue of Gay Shame and Sexuality, this week activist, journalist and performer Dan Glass looks back at growing up gay in a less than supportive school environment…"

"The LGBTQI community have a rich tradition of fighting against all odds and holding our heads up high. Whilst the Government fails to act in providing the LGBT education that the next generation needs, let's find other ways, there's no time to waste."