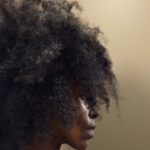 MULTIDISCIPLINARY ARTIST BIO (Partial)
Harrington is a visual and conceptual artist also known as IMH. She is also a playwright and writer seeking visual and literary representation, publications, curators and/or co-curators, collaborators compatible with her work ethic and process. She is mostly a self-taught artist where through her writing she translated years ago a literary acumen into what is (now) also considered conceptual and visual art. She studied the Dramatic and Performing Arts at Cornish College (then named the Cornish Institute of the Arts), Seattle, Washington. She worked at the Seattle Rep in the gift shop, while marveling theatre shows presented on the Seattle Repertory stage. After leaving Cornish Institute, she returned to San Francisco and began acting. Twice nominated: Honorable Mention for Hansberrys','Beneatha,' in A Raisin In The Sun and nominated as Best Actress in Judy Grahns' Queen of Swords.
A few of her plays include Love & Danger, Bitter Fruit, Do You Have Time to Die? and Cut In The Blood/Ashes To Dust. She has conceptualize, organized, designed art on t-shirts & jackets, and postcards... . She has reviewed a shortlist and distinct range of topics on 'popular,' social and ('oppressive') issues that violate human rights germane to the changing culture(s) shifts - fragmented impact on our relationships and commentaries. Over the past 18 years, she has focused on the topic of HIV/AIDS, investigating human rights - the condition and status of women, as well, social phobias, sexuality, violence, race, blood rites, motherhood, identity roots and taboos.
In 1995, she was awarded a Cultural Equity Grant for Individual Writers for her play Love & Danger, which is considered 'the first literary play on women and HIV/AIDS'. She worked on Love & Danger during a Villa Montalvo Artist Residency that "ranked her work as the "top three of thirty two writers." Her play Love & Danger was first exhibited as a staged reading at the historic Luggage Store Gallery in the heart of what is now (an ever changing landscape) San Francisco's Performing Arts District, the equivalent to New York's Theatre District. Her most recent visual art publication is featured in Art & Understanding July 2012, Issue 213 and in A&U Magazine's 'Newsbreak' 2015 Issue.
In 2005, her play Bitter Fruit was a finalist in the San Francisco Bay Area Playwright's Festival. It was presented in 2007 at the Museum of the African Diaspora, (MOAD), directed by Peter Coyote. In 2009, Bitter Fruit was directed by Shondrika Moss-Bouldin. It was also directed by Susan E. Brown. Later, in 2009, Cut In The Blood/Ashes To Dust was produced and directed by Quentin Talley, an On Q productions at Story Slam Theatre, located in Charlotte, North Carolina. Cut In The Blood/Ashes To Dust was also directed as a reading by Shondrika Moss-Bouldin. The play was presented at the Fredrick Lowe Room, a Dramatist Guild of American's theater exchange space in New York City.
Harrington has written on travel and non-fiction; her work is also featured in various publications. At the time of her early emerging artist years, as a writer she, once, studied poetry with Kim Addonizio, and fiction writing workshops with Dorothy Allison, and Jewell Gomez, non-fiction with Cherríe Moraga, and poetry with Peter Gizzi. She has appeared at speaking engagements with Alice Walker, Piri Thomas and Margaret Randall, featured and interviewed with distinguished actor, author Peter Coyote in A&U Magazine. Harrington has also been featured on radio, TV, film, print, industrial commercials, acted and modelled for the Morgan Agency. She also was featured for her activist/ advocacy work on the cover of Girlfriends Magazine.
She was selected as a 2015 'first' wait list candidate for the VCCA International Artist Residency. In 2010/2011 she was a Fellow of the Virginia Center for the Creative Arts, (VCCA), and a 2010 recipient of California Arts Council Grant, (CAC), National Arts and Disability Center (NADC). Additional awards are Giorno Poetry Award, Pen Center West Grant, a Candlelight AIDS Memorial March as a keynote speaker at the 1994 Shanti Annual Dinner Awards, Serpent Source Grant for Women Writers, and Poetry Flash, Poets and Writers Grant for a novel of fiction slated for 2014 publication. Harrington was an actor participant for a Physical-Based Project at the ATHE National Conference of 2005. With an extensive background in movement, group dynamics, theatre, and writing she has facilitated various workshops in Theatre of the Oppressed, and was an intern at the Brecht Forum in New York City, where she studied under the direction of the founding member of Theatre of the Oppressed, Augusto Boal. She adapted and created exercises on Theatre of the Oppressed outlined in a compilation of contemporary writers' work addressing poetry, prose and plays in Positive/Negative: Women of Color and HIV/AIDS (Aunt Lute Books, 2002.)
[June 23rd, 2015 12:07 and 12:25 p.m. and July 1, 2015 July 11, 2016/2017 line item.]
Read Less Read More
COMMENTARY/REFLECTION: Part 1 of a Series
'The Installation Play,' site-specific project took place in New York during days following the plight of a series of bone chilling bluster of winter storms. It was not a waste of time and clearly was meant to happen. Nonetheless, the collaborators and the director curatorial collaborator jumped in and figured things out. The project experienced different from the view of producing and writing -- handling the day to day stage business was an added obstacle but it also allowed all to experiment moments of the request of the importance of the delicate balance collaboration requires. Although to some, given my years of experience -- the work deserves an even larger space, the physical space still worked; it may appear to have been a set-back, yet, it was movement forward. Had I not taken the project there it would not have moved nor advanced any where! It is also important to note that while personalities offer a glimpse into culture being a 'star' is in truth something we all are. Each plays a role in life akin to archetypes and if one choses to be that they have the human ability to be what they desire. We are all inspired by another and it does not require being a 'star' or what many chose to identify is their right to do so. Many positive women I know do not follow trends nor do they feel that they need to in order to be or feel empowered. We all have our own power and yet while there is a long history of women and even men being oppressed they too have their power. Yet it is fundamentally critical to understand the lack of power women have not had over the years fighting for reproduction rights and also fighting for rights to be at the table. When you put the context of this into the isims like: colorisms; and; and advantages of where women have gone onto be at in society - from an economical place you will find that many women have made advances and yet the process for them is not necessarily the same for all women. Each come from the same and yet very different backgrounds and exposed to access in very different ways. I want to make a comment that I hope reaches all women and those who deem that they are superior to women who do not identify as a 'star' that we are all stars. Human beings all have creativity and if they studied in a school or if they didn't apply their practice in an institutional setting might mean to examine closer how one judges another. Institutional learning is not the only way for a young adult or woman achieve her goals. Yet if she choses to and has the access to doing so that means she will succeed and at a different level that is aligned with what circumstances the conditions of her life allows for her to achieve whatever 'status' she may desire. Look at the women of Myanmar they are fleeing persecution and this is a shared experienced that in the context of examining the position of women it has taken many years for the people to accept positive women and even young girls. However, today the advantages for women with HIV and AIDS is much different than it was in the 80s for which many have taken extraordinary measures to erase that history which is paramount to erasing her rights to succeed even on her own terms. This is oppressive and it is violent. Examine the power dynamics in the work space and at institutions. A critical place to start. Also the color issue is a very complicated one and especially in the 21st Century with a Jim Crow return as if it had never left. So we have to look at these issues with a particular lens. Also if you think you are better than the next you need to check yourself in the mirror. Your status used as a weapon against another also is demeaning as wealth in (mon-ee) does not necessarily make one better than the next person. As if one doesn't have their own power. It may not match but not all power has to match in order for one to feel good about themselves. They need to be who they are. Also, not all need the same for strength. To think of this as a one size fits all is not accurate. There is fact that cultures do follow other cultures but humanity is germane to this fact. Yet we all shed a little of something onto each other. If we just accept that then we might see how we each give power to another. This is not an apologetic comment and while it may put some off, the truth has that ability to do so by not appearing to be thankful or looking good or 'nice'. Kindness is not lying. Kindness is important but honesty is helpful to healthy communications. Yet it can be misconstrued as impolite or not humble so much that it does not offer room for critical thinking often blames the person into a submission of being a 'victim' which can spoil the other abject side of the good sweetness role that is ultra feminine and old school feminine role: to criticize their own status or another, if you will, alongside any other who deems themselves as better by profession, title, physical strength, the ability to procreate a family, and in some cases have a family, and a 9-5 visible job, or lack of, (however you deem lack of) and even emotional prowess is used as a weapon for others to think they are less than if they show their 'soft' side or their vulnerable unless it is reparing than it might be accepted, but only in the context of the palatable that one might accept this difference. Exterminating estrogen is disempowering those with power within their own possible self. Yet when we realize it is part of the human condition [where we are all vulnerable beings], and when in the context of historical issues then this is often brushed aside by [some others] as not important. If not by words than by deeds. An example might be: The I know better than you so you have to listen to me in order to be appropriated into a person like me. Is disempowering. This is not factoring in on a number of fundamental issues of shared culture nor as example with the role of men from the same culture, as this item only further complicates this topic and is an issue that would take more space and time to address adequately - its strengths and its pitfalls of value. The fact that many can understand themselves in relation to another is seen in divisive ways and while many have come together in the 21st Century under sever grave circumstances it hope and yet there in between is also some doubt enough to give weight and pause to honor that union, but there are so many more unnamed divisions that set us apart. If we don't unravel them they may just bind us further into places for which we may not need yet to enter. Yet the possibility to bring folks together is at best a hope. The digital culture has allowed many to see themselves as a mirror to the other. For some, this proximity is [too close] and while we are [all exposed] yet for others [enclosed] it is enough for one to be authentic enough to hold egos at bay when needed or on par to others with or within the space of great distance. Yet, if you hold both worlds if not many you demonstrate the capacity for real compassion and not false compassion or false selves. Please, do quote this site. Thank you.
Part 2 continued:
Discovery of the visual realized itself - addressing the topic of health, one visual is: a mask piquing the realm of something could be in the air. The project was documented in film and after some specific trimming, the archival footage rendered may be considered as aspects of moments - time based material for potential use. The events that have been taking shape such as the violence and issues related to stigma is not without needing attention. We can all continue by shedding more light on the historical issues taking place in today's culture. The complexities of 'Health' is not a new factor and today especially it is now even more complicated in very specific ways. The projects' abstraction installed gave the actual theme of distancing a place to function differently than let's say if it were in a larger space; it would have gotten lost. I needed to see -- we were able to see, in real time with and without an audience, that was also invited to participate yet became another abstraction of an empty visual space.
Note: This is not a complete listing of citations: they are not far: a couple are being added. Peter Brooks - 'Empty Space'? and Public Domain' by Richard Schechner. So how does this connect with AIDS and ART and life? The fact that we are humans and the space is there to create what is possible but if it does not fit a particular set of rules that the vulnerable or the strong can both utilized it is flawed. Being HIV - AIDS is extremely germane to all the issues of oppression and being positive is part of this same equation. It is not to say that one oppression is better or worse [hard to compare], but such an observation of the positive bind and the negative bind. The historical role of women in society and where are they projected at whether she is 'Caucasian', 'Black' 'Brown' Red, or of the 'Diasporic' - of colors-isms and is not asking for a limited lens but is interjecting a wider lens as 'being black is clear'. The term is still used... . Thus, utilizing an available lens makes political sense from which much of the art created was a result of part of seeking space and found itself in another platform that holds all of these worlds of creating. There are divisions and yet there is wholeness.
[June 24 2015 Modified: 12:09 and August 27th, 2015, 2017.]
REFLECTION POST: What forces push an artist into and out of community? What helps them succeed in creating art that is meaningful to their experiences and observations of the world? What gives them access and stops them from having access? Consider some of these questions that's been a large part of what an audience 'sees' on the 'Stage' and now appearing in certain galleries or not. As I write this reflection, I think about the topics that were not so popular until recent times where industries had to change their platforms in order to serve a particular audience - for a number of critical, social and economic reasons. This is something to examine as we move into a future space and culture of HIV/AIDS and other issues that we are still in need of harnessing truths. Nike Imoru writes about a few different theorist and their essays on what the writer references as 'fin-de-sièle' about the 'socio-political and the psycho-social histories re theater's practitioners talking point and explores the word I had asked of theatre many years ago at the peak of the HIV/AIDS pandemic whom I told in writing to Ben Guillory about my wanting to also have a 'revolution', and with theater, etc... a fundamental point about theater and spaces - art and venues impact and (industries markets) dominant discourses where the point is investigated about 'cross-cultures' shifting and the critical question remains for which I've have been for many years asking about the role of 'theatre' as we knew it; and the question remains: 'Should important topics remain on the 'fringes' of theatre practice?' If not, how do you see theater today functioning and its relationship to art? Posted June 24, 2015 12:00/ 12hr p.m. 12:21 p.m. July 1st, 2015; 9:53 p.m. PST. Footnote.
Part II (forthcoming in print)
A BRIEF SUSTAINING NOTE: My work is not only about 'experimenting' but also examining capturing reality and other possibilities as also reflected in our culture and its rapidly changing landscape, it is also through exploration where I always go with what I feel or with what pushes me to create the next thing. I have been documenting photographs for some years, not giving it a lot of serious attention. It was when Hurricane Katrina hit when I said to myself, I'm going to start photographing and take it serious. Like the rest of the entire country, I had anxiety. During those turbulent years, Katrina struck I felt as if I was there, in N'awlins. I asked like others, 'where did my people go to'? When the levy broke, who did not get out in time? When I arrived at the Red Cross office in the east bay to sign up, they turned me away because they'd just stopped taking volunteers. In 1985 unbeknownst to me I had already written about a flood --Katrina would really happen. To paint and merge aspects of photography and create visually conceptualized forms, while examining the effects a medium offers, aspects in art that can express as ideas, do not covey the same in literature. My desire to paint and sculpt is something I have not really talked about until now. Now I aim to capture what I see, and when an image comes forth, allowing for the unexpected to reveal itself in shapes, patterns, light, and as with my characters, the translucent appears to what I prefer as the unexpected when texture creates a certain perspective about the moment lived or imagined. Spirits are everywhere. They match up with the vibrations of the earth, just as the sages who are ones revered connect us. At a certain level, I can hear what's happening through the art medium explored. The spirit, the setting sun and the dancing moon and wildlife are all subjects that Inspire. Childhood also informs my work, and is not exclusive from HIV/AIDS. Yet, it's a reflection of life interconnected with HIV because it is such a vital part of our humanity. It impacts the environment that space we can't forget. A new generation now reverberates. Changing shadows, crossing guards represent many aspects that will impact the viewer in certain ways. The deaths of those whose lives were lost to HIV are not to be forgotten. How are bodies have experienced this devastation must be reconciled and to do so means: witness time of then and now. How many millions have died and how many of us are living? What is the state of our human existence as people on the earth, and how do we connect to each other, if not through a thinly veiled closeness that had not been experienced until now in "the millennium". We all have shadows, even when we walk. If we think about the idea of death, even in its abstraction it also reflects light. It's concrete and abstract. The era of AIDS is next doors. We will take up a different space with elements. The physical is not always the tangible. Spirits do exists and what comes through to me in my dreams and reality takes on its own vibrations of life. Ancestry. If we go with the thinking and ask, what if we can live out what humanity has brought to us? Then, we can also let that energy of the future live in our work. This is what painters have been doing, and this is what writers do, and this is what art can do; it has its own substance. In view of being positive and negative, we lived with each other and we don't. The truth can be found in the open door of artistic expression. We live and we die, AIDS right now, and is alive. Creating art affirms an existence. If there was no other time of importance about HIV/AIDS, then it's now. As Baldwin said 'the purpose of life is to lay bare the questions that have not been given the answers. Art lays bare the answers. It lays bare a certain truth. I want to create and paint and document questions with possible answers while looking into the frame of a blank canvas of human rights seeking the essences of life.
May 18 2015 &(May 2, 2016/Rotation Art') variation - entry [3a]: 15.23 - July 11, 2016 12:14, All Rights Reserved.
VISUAL AND CONCEPTUAL ARTS CURRICULUM VITAE, (Partial)
EDUCATION
MA, Social and Clinical Psychology, Counseling Psychology, New College of California Graduate School of Psychology; BA, Humanities with an emphasis in Theater, New College of California School of Humanities-Dramatic and Performing Arts, Cornish College (Institute of the Arts), Seattle, Washington, Skyline College, General Education and photography, City College of San Francisco, Latin Cinema, Spanish and Photography. University of New Orleans, Summer Study Abroad Culture, Language, Literature and Cultural Seminars, Film at Bay Area Video Coalition; Sculpture; Life Sculpture, Rotation, Figure in the Round, and Bas Relief, Raku.
AWARDS AND GRANTS, General (Partial Listing)
2015 Visual AIDS, Artist Supplies and Materials Grant, New York
2013 Visual AIDS, Artist Supplies and Materials Grant, New York
2012 Visual AIDS, Artist, Supplies and Materials Grant, New York
2011 UCLA, California Arts Council/ National Disabilities Grant for Technical Assistance photography/film
1997 Serpent Source Grant for Women Writers
1996 Shanti HIV/AIDS Dinner Awards
1995 San Francisco Cultural Equity Grants For Individual Artist Commission, Theatre
1994 Poet's and Writer's Workshop for Fiction w/ Dorothy Allison
1995 San Francisco Art Commission, Conceptual Postcard funded, connected to Theater project.
10 POINTS INITIATIVE(S) EXHIBITION PROJECT(S) SEEKS SUPPORT-CURATOR/ GALLERY/MUSEUM/Space
2015 November it was first written and following in March it was initiated as a short online collaboration: 'Your Silences Will Not Be Erased', 2016 '10 Points Initiative(s) has expanded to have greater impact on the pressing issues with Project(s). This project needs supporters to sustain its impact against violence and other important social issues that relate to positive health and communities. For further information contact the artist. For information about the initial collaboration contact Alex Fialho.
VISUAL ARTS EXHIBITIONS
2017 534 W ...Street, NY, Inquire and by appointment
2017 Group Show, SF, inquire
2017 Installation - Solo, Space use of real and literal space as part interiors installation-set the table - a juncture point...Press Release, Reflections, inquire.
2016 "My Sisters' Keeper" curated by Suzette Moses-Burton, VANY Online Gallery
2015 Site-Specific Assemblage: Theatrical, Auditory Visual Conceptual Installation – Translated play concepts into visual art, New York.
2015 Luhring Augustine Gallery: (VANY) Postcards From The Edge, NY
2015 'Salonistos/as' hosted by private supporter: Exhibition and 1st Solo Reception
2015 Oil on found reclaimed canvas: Curated by Kim Davis – February Web Gallery "Love Positive Women" – VANY
2014 Dickerman's Print –Group Exhibition "The Americans"
2014 VANY, Visual AIDS New York, Postcards From The Edge, Luhring Augustine Gallery
2013 Alternative Installation, 1 4 x 6 Permanent Installation, Philiz Café
2012 VANY, Visual AIDS New York, Postcards From The Edge, Sikkema Jenkins Gallery
2012 Real-Time Exhibition: Hand-Delivered 4 x 6 Installation White Index Cards to Galleries "Thank You" Series
2012 Philz Café – Independent Artist Exhibition, Photography,
2012 Online Exhibition of Photography, Interior and Exterior Landscape Art of Carolina Plantation, Open Studios, 2012
2012 Open Studios/ SOMA Arts – Oil Painting, 'Seasons Of Love' inspired by Johnathan Larson
2012 Open Studios/Art Span, Bayview Opera House, Conceptual Installation, Blue/Desk Writing Bench and Postcards
2007 The exterior hallway entrance of the Sargent Johnson Gallery and the African American Art and Culture Complex
1997 Cleveland Health Museum, Collaborative Conceptual Art, audience members witnessed: AIDS & White Gloves.
VISUAL ARTS PUBLICATIONS/ PRINT*ARCHIVAL DOCUMENT, (Partial)
A&U Magazine, America's AIDS Magazine: Visual Art, Issue: 'NewsBreak' February; 2015
The Humane Society, Photography; Narrative, 2014 Flickr
ArtSpan, Open Studios 2012 Yearly Guide, Photography
ArtSpan, Open Studios, 2012 Archival Reflections on Open Studios BVOH
A&U Magazine, America's AIDS Magazine: 2012, July Issue 213, Mixed-Media, Photography
A&U Magazine, America's AIDS Magazine: 2009, July Issue 177, Conceptual Art, Postcard
Photography of Hurricane Katrina, Ninth Ward, 2013, Archival
Photography of Cavalia Horses, photographs, 2013
Book, Sketches, pen, ink, graphite, charcoal, visual art project made possible by Visual AIDS, 2012
Open Studios, Reflections on Visual Art of Open Studios 2012, Archived at SF Open Studios, 2013
POSTCARD "ARCHIVAL" ART
Bitter Fruit Postcard, Conceptual Art, 2007
Love & Danger Postcard, Conceptual Art, 1995
Do You Have Time To Die?, Postcard and T-Shirt Design, Conceptual Art, 1995/1996
Heart Landscape Art, Postcard photography, printing 2012, 2013
Wildlife Species Series, Photography, 2013
North Carolina, Landscape and Slave History, Postcard, photography in print, 1995
Farmers Market and the Fillmore District, downtown San Francisco, 2003/2004
EXPERIMENTAL FILMS SHORTS DOCUMENTED AND PRODUCED
Fit-Life - Film Clip, portraiture TBC, inquire
Art Reflects: Short clips and interviews of San Francisco Artist in their Studios; Archival preservation and education.
Documentation of Hurricane Katrina, Ninth Ward: Archival preservation and education of uncut shorts; full-length clip; Cell Phone and Flip Camera Documentation Clips, Horses in Virginia, and other film video clips. NFS
CURRENT MEMBERSHIPS IN CONTEXT, (Partial)
Visual AIDS New York; Artists Rights Society (ARS)
Schomburg Center For Research in Black Culture
Human Rights Watch