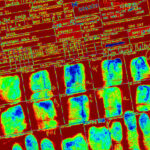 Jon Nalley
b.1959

Upon receiving my first camera for Christmas in 1970, I wanted to document the world around me. Ironically, another present received that holiday was a 1971 New York Times almanac—complete with names and addresses of government officials. My photography and activism became inextricably linked. While I tentatively photographed classmates at Fire Island Grammar School or that island's austere wintertime surroundings, I looked up the address of US Defense Secretary Melvin Laird and wrote to him demanding an end to the Vietnam War (and received a lengthy response). Photos of political life mesmerized me: In junior high I was fascinated by illustrations of election-time Italian walls plastered with their array of political posters in my social studies textbook. That reverie spurred me to do my first term paper on the Italian parliamentary system.

Photography was a balm for my social awkwardness: Armed with a camera, I had the confidence to face situations that left me baffled. This has been a common thread throughout my photography—whether done in grade school, junior high, senior high, university, or adulthood. In parallel, political involvement contributed a different kind of confidence and accomplishment. Working afterschool as an eighth grader on the 1972 George McGovern campaign left me hooked and helped me find my "tribe" of likeminded. Activism and the community that sustained it became a bulwark to an unfriendly and scary world—whether supporting the grape and lettuce boycotts of the United Farm Workers in the Reform Jewish youth movement NFTY, involving myself in student government or the Democratic Party, or co-founding an "environmental action group" called Pre-Save (which become a coterie of people from junior high who had supported McGovern that continued to talk and socialize for two years). Facebook has allowed me to remain connected to these comrades.

This eventually led to gay activism, supporting the Equal Rights Amendment and nuclear freeze, and doing Central America work before coming to ACT UP/NY in early June 1987. All through this time I continued to arm myself with a camera in situations both public and private. In so doing, I attempted to capture the zeitgeist and pulse of social and political life. I continued to work on political campaigns (including my own unsuccessful Brooklyn school board race). Such political and social energy were virtual chainmail to the death and dying all around me during that most horrible period of the AIDS crisis: Expecting an early death in the pandemic, I hoped to leave behind something tangible—this included my documentary photographs. In 1993, I was elected to Community School Board #2 in Manhattan by a landslide as an openly gay, HIV+, and leftist candidate—my 9,000 votes the highest ever received by a school board candidate in New York City during decentralization. In 1996, I was handily reelected.

My photography was energized by my avid travel and pursuit of social and political history in places traveled—whether the grave of Walter Benjamin in Catalonia, the infamous National Stadium in Santiago (Chile), or the Holocaust-era Westerbork transit camp in the Netherlands. These were among my first photos to be published in journals: a photo essay of Ford Falcons vis-à-vis the "Dirty War" in Buenos Aires, vestiges of the heinous September 11, 1973 coup in Chile, or Holocaust remembrance sites in Berlin. These were also the first photos I "published" online.

In the 2000s a number of personal "challenges" contributed to horrible sense of isolation and lack of confidence: The internet, blogging, digital photography, and social networking helped to bring me back to the world. Documenting communities of artists and musicians—as well as social, political, and literary events facilitated this. I dug deep into boxes of my old photographs and spent hours scanning them. Years of silence, impotence, darkness, and lack of personal connection were abated when I put forth my photos of ACT UP, Queer Nation, the 1979 March on Washington for Lesbian and Gay Rights, my days at Michigan State University, years of pride parades, etc., on Facebook where I connected with many from my past. This process allowed congruent processes of mourning and celebration while renewing comradely bonds. There I continue—on my Facebook page Social+Diarist—to documentary an array of events by breaking them down into physical and social interactions both minute and grand.
Read Less Read More
Jon Nalley's photographs have been published by The St. Luke's Review, Gay City News, TimeOut/New York, New York Blade, The Brooklyn Free Press, Life at Ascension, and the Multiple Sclerosis Society. They have been exhibited at Michael Mut Gallery in New York City (solo) and The Gallery 13 in Asbury Park (group). His poetry has been published in such venues as Poz, Art & Understanding, Response: A Contemporary Jewish Review, Jewish Currents, The St. Luke's Review, Body Positive, the Harvard Gay & Lesbian Review, Provincetown Magazine, and "We Are All Friends Here: An Anthology of Provincetown Poets." Jon has participated in writing communities such as Vox Positiva, the GMHC Poetry Project, the Cathedral of St. John the Divine Poetry Workshop, and summer workshops at the Fine Arts Work Center in Provincetown. He has contributed articles—on a wide range of issues—to publications such as: The Episcopal New Yorker, Financial Planning (Thomson), The New York Blade, QW, The New York Native, Gay Community News (Boston), The Natal Witness (South Africa), OutWeek, The Guardian, Scholastic Update, Au Courant (Philadelphia), Downtown, Village Beat, The Connection, The Body Politic, POZ, RFD, and The Harvard Gay & Lesbian Review. He was born in the very same Honolulu hospital as President Barack Obama.