Past Event
"I am reborn at every moment": Contemporary reflections on Feliciano Centurión and AIDS
Americas Society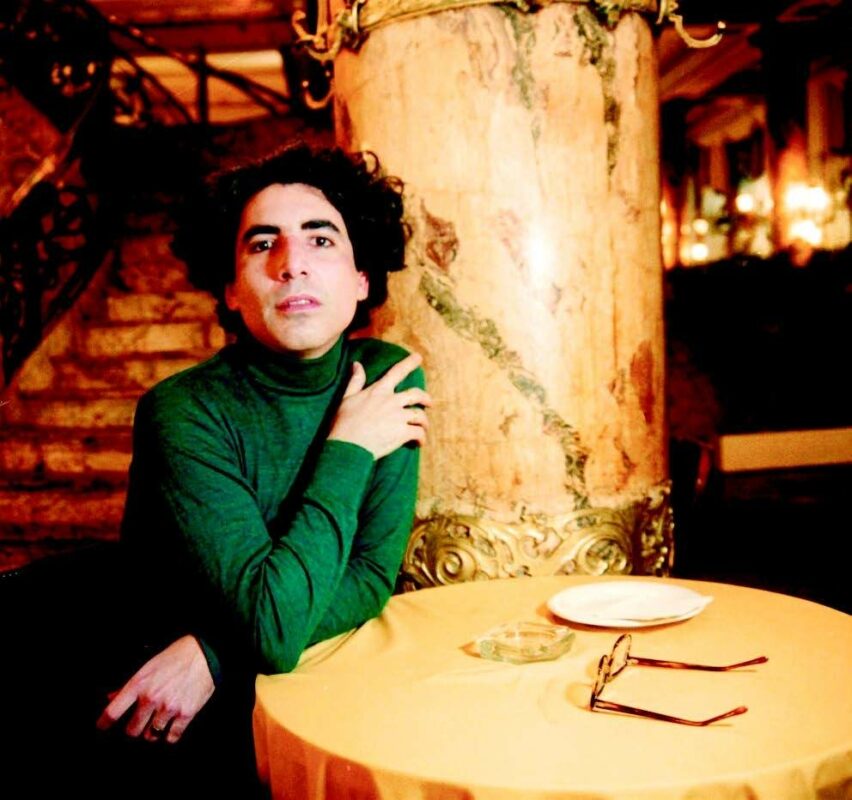 Alberto Goldenstein, Feliciano Centurión (from the series Mundo del arte [Art world]), 1993/2018. Courtesy of the artist.
Organized jointly with the Americas Society on the occasion of their exhibition Feliciano Centurión: Abrigo, this panel considered contemporary responses to the international AIDS crisis in relation to the work of Feliciano Centurión (1962–1996).
Working in Buenos Aires in the 1980s and 90s, Centurión's painting and embroidery renders poetic images of love in the city, his youth in the tropics, and his spiritual reflections before his untimely death due to AIDS-related illness.
The program highlighted themes of sexuality and illness in Centurión's work, as well as his resonance with contemporary artists across differences in geography and sociopolitical context.
Speakers included curator Bill Arning and artists Elektra KB and Carlos Motta. Moderated by Gonzalo Casals (Executive Director, Leslie-Lohman Museum).
The event was live-streamed on the Americas Society's website.

Presented in collaboration with the Americas Society. Feliciano Centurión: Abrigo is on view until May 16, 2020.

Bill Arning is a contemporary art advisor, curator and critic based in Houston, Texas. From 2009-2018 he was the director of the Contemporary Arts Museum Houston. From 1985 to 1996, Arning was director of White Columns in New York, where he organized groundbreaking first solo shows for artists such as John Currin, Marilyn Minter, Andres Serrano, Richard Phillips, Cady Noland, and Jim Hodges. In 1995, Arning curated the exhibition "Faggots: A Communique from North America" at Centro Cultural Ricardo Rojas in Buenos Aires, a gallery that often showed Centurión's work.
Gonzalo Casals is currently the Director of the Leslie-Lohman Museum of Art in New York. A Queer Latinx immigrant, Casals is a fervent believer in a cultural democracy. His experience ranges from innovative cultural programming, authentic engagement strategies, and progressive public policy.
Elektra KB is a Latinx artist, originally from Colombia, living and working in Brooklyn, NY. They graduated with an MFA from Hunter College in 2016. KB investigates issues of disability, chronic pain, gender, migration, transculturality, and the abuse of power. Their work entangles mutual aid, political action, and communication, often with a documentarian/sci-fi hybrid style that explores themes of utopia and dystopia in juxtaposition with our world. Across: photography, textiles, video, installation and performance.
Carlos Motta is a New York-based artist and educator whose interdisciplinary work documents the social conditions and political struggles of sexual, gender, and ethnic minority communities in order to challenge dominant and normative discourses through visibility and self-representation.