Past Event
Global/Borderless Caribbean XII: Focus Miami
Little Haiti Cultural Complex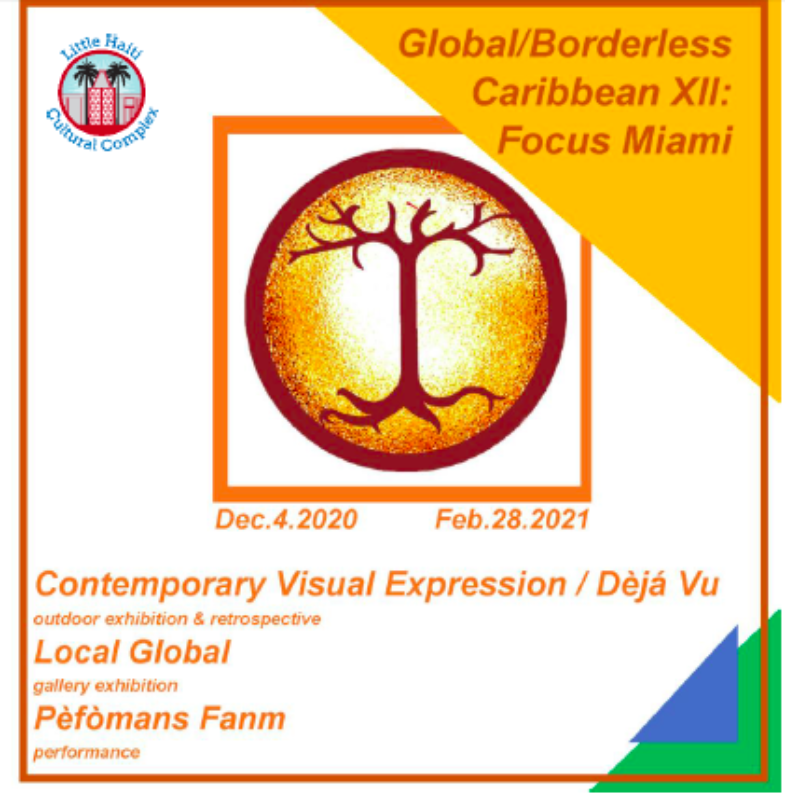 Global/ Borderless: Caribbean XII: Focus Miami
Contemporary Visual Expression, featuring an outdoor exhibition curated by Edouard Duval-Carrié, will celebrate Global/Borderless Caribbean's 12 years of programming. The aim with this exhibition is not just to show that these islands all have artists worthy of appellation but more so to underline the universality of their "regional" visions.
Local Global, curated by Marie Vickles, will focus on Miami as a central point of geographic interest and confluence in the Global South. This exhibition and performance program, Pèfòmans Fanm, will feature a selection of Miami-based artists that represent the multiplicity of Afro-diasporic histories and nationalities, which define our region and connect it to the Caribbean.
Dèjá Vu, curated by Carl Juste, is a collection of artworks gathered over 15 years that are re-examined in broader context of their original intent. As if brought together by precognition, these pieces from various exhibitions together forge a state of immersion while pulling on emotions and senses relived through the present state before.
See exhibition video here:
---