Past Event
The Center Presents/Presenta: "INDETECTABLES / DE GRIS A POSITHIVO"
The Center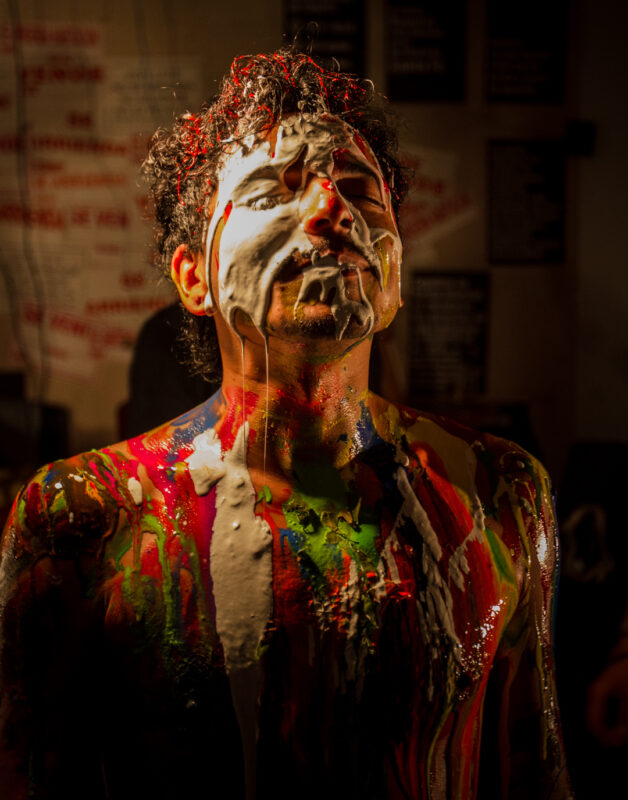 A screening and talk back on HIV/AIDS representation in Spain and Latin America
The Center, in partnership with Jorge Garrido, Director of "Apoyo Positivo" and Executive Producer/Director of the web series "Indetectables" along with writer/filmmaker Juan De La Mar, will present three episodes from the series followed by De La Mar's short "De Gris a POSITHIVO." Join us for this conversation on representation of people living with HIV in film, and how this paves a way to eradicate serophobia.
NOTE: The films and talk back will be in Spanish with English subtitles along with an interpreter. To request an accommodation please contact rmorales@gaycenter.org by May 2, 2022.
For more information and to RSVP, head to The Center's website.

ABOUT "INDETECTABLES"
"Indetectables" is the first fictional web series that focuses on sexual health and diversity in Spain. The project began in 2016 by the NGO Apoyo Positivo.
This is a twist on prevention and awareness campaigns on sexual health, HIV, the LGTBQI community, and feminism—in short, on diversity and all its cousins—that breaks social taboos by developing film content that is unique in the characteristics of its stories and where they are conceived, worked on, and produced. A multidisciplinary team of artists and creatives developed each process and element of the entire series and its episodes, which already comprise five seasons.
Our main objective is to tell, in fiction, the numerous stories we have lived from Apoyo Positivo, in our 28 years of life as a community resource for social innovation, and to give diversity an opportunity to speak from its bases, its formats, its realities, humor, and emotions.
For more information visit indetectables.es/proyecto.
Proyección y charla sobre la representación del VIH/SIDA en España y Latinoamérica.
The Center en colaboración con Jorge Garrido, Director de Apoyo Positivo y Productor Ejecutivo/Director de la serie web Indetectables junto con el activista/cineasta Juan De La Mar presentarán 3 episodios de la serie seguidos del corto De La Mar De Gris a POSITHIVO. Te invitamos a esta conversación sobre la representación en el cine y las producciones audiovisuales de las personas que viven con el VIH/SIDA para eliminar el estigma y la discriminación asociados a esta condición de vida.
NOTA: Las películas y la conversación serán en español con subtítulos en inglés junto con un intérprete. Si necesita adaptaciones adicionales, comuníquese con rmorales@gaycenter.org antes del 2 de mayo de 2022.
SOBRE INDETECTABLES
INDETECTABLES es la primera serie de ficción online, sobre la salud sexual y la diversidad en España, iniciada en 2016 por la ONG Apoyo Positivo.
Una vuelta de tuerca a las campañas de prevención y sensibilización sobre salud sexual, el VIH, el colectivo LGTBIQ, el feminismo, en definitiva, sobre la diversidad, y todas sus aristas, que rompe tabúes sociales desarrollando un material único, por las características de sus historias y desde dónde son percibidas, trabajadas y producidas, con un equipo multidisciplinar de la ONG, artistas y un equipo creativo que desarrolla cada proceso y elemento de toda la serie y los capítulos de sus ya cinco temporadas.
Nuestro principal objetivo es contar, en ficción, las numerosas historias hemos vivido desde Apoyo Positivo, en nuestros 28 años de vida como recurso comunitario de innovación social, y dar una oportunidad, a la diversidad, para hablar desde sus bases, sus formatos, sus realidades, humor y emociones.
Para mas informacion: indetectables.es/proyecto.
---