Past Event
Institutions Beyond Institutions: Reimagining architectures of bureaucracy
MoMA PS1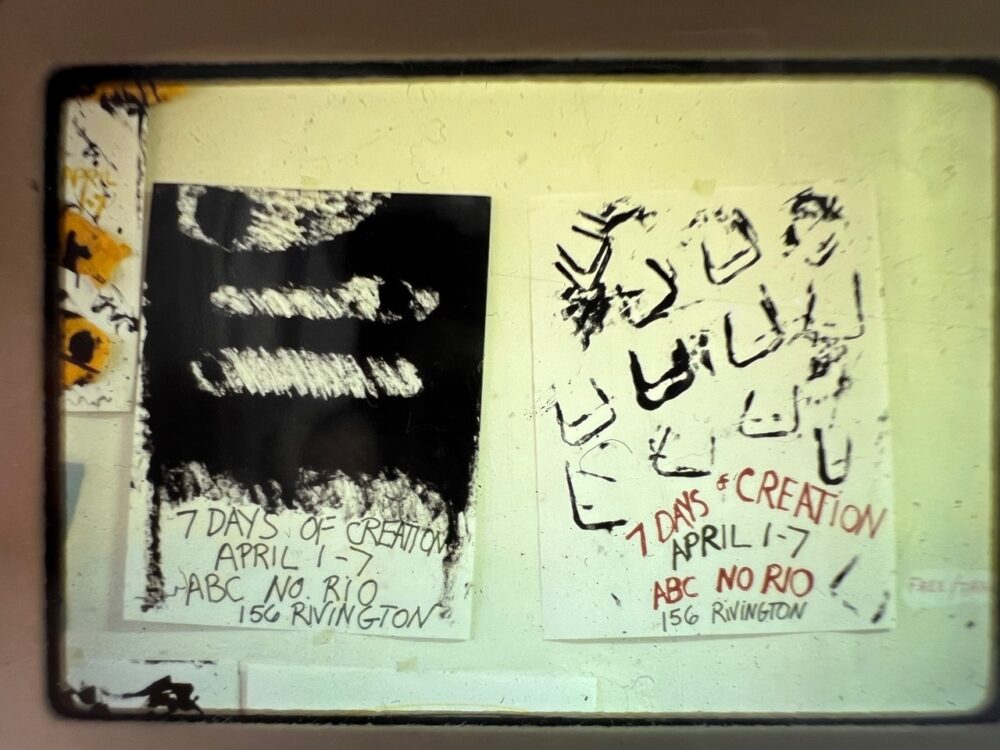 Posters made by Peter Cramer for Seven Days of Creation at ABC NO Rio in 1983. Photo credit: Peter Cramer
Institutions Beyond Institutions: Reimagining architectures of bureaucracy
Jan 14 at 3 p.m.
MoMA PS1
Participants: Nandini Bagchee (Principal, Bagchee Architects), Peter Cramer & Jack Waters (artists and former co-directors of ABC No Rio), Jody Graf & Elena Ketelsen González (Assistant Curators, MoMA PS1), and Libertad O. Guerra (Executive Director, The Clemente)
Since the 1970s, municipal and city-owned buildings across New York City have been reclaimed by artists and cultural workers as sites for experimentation, including PS1 and The Clemente, both of which are housed in decommissioned public school buildings. Focusing on select case studies—including The Clemente, El Bohio, and ABC No Rio—this event considers how efforts to reclaim city-owned buildings for creative projects served to propose new models for institutionality and educational initiatives. Intersecting with larger socio-spatial forces in the city, these histories bring a new perspective to the story of the "alternative art space" movement, and the complex ecology of spaces working within these frameworks then and now. What do the varying outcomes of these projects tell us about the politics of stewarding creative and public space in NYC?

--
MoMA PS1 and The Clemente Soto Vélez Cultural & Educational Center present two panel discussions exploring how cultural workers have been involved in re-envisioning the use and stewardship of land in New York City. Both MoMA PS1 and The Clemente are sited in decommissioned public school buildings, though they have unique trajectories as institutions committed to supporting artists and their communities. Drawing on this shared history, a presentation on January 14th at MoMA PS1 explores how artists and cultural organizations have reclaimed municipal buildings to creative ends, intersecting with and navigating forces of gentrification.
These programs mark the closing of Life Between Buildings at MoMA PS1 and the launch of Activist Estates: A Radical History of Property in Loisaida, a digital exhibition organized by Nandini Bagchee and The Clemente.
---
---
Related Artists