Past Event
Last Address Tribute Walk: East Village
Tributing artists who died of HIV/AIDS at their last addresses.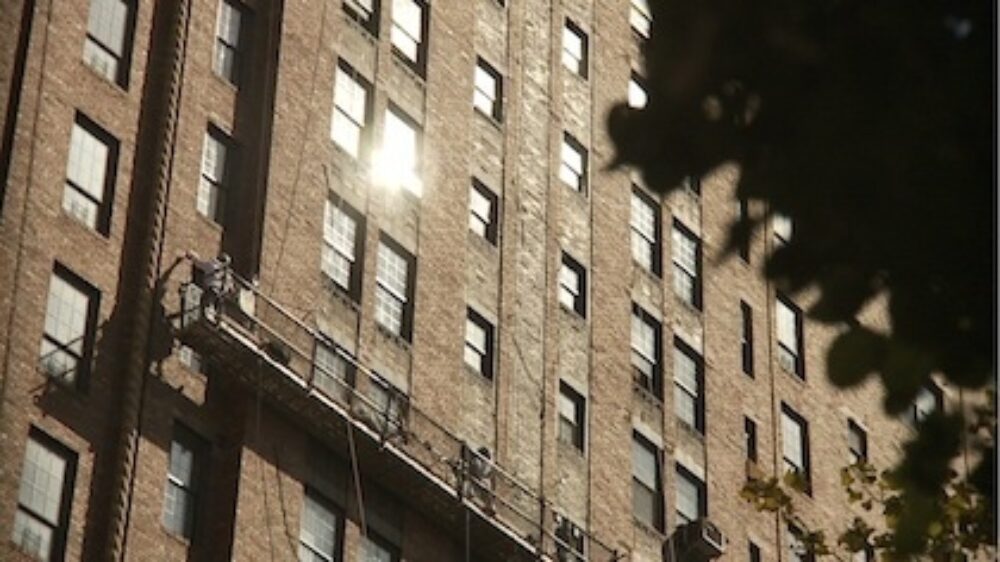 "Last Address" film still
LAST ADDRESS TRIBUTE WALK
3:00 - 5:00 PM, Sunday August 17 2014
Starting at Anthology Film Archives, 32 Second Ave, NYC
TRIBUTING ARTISTS WHO DIED OF HIV/AIDS AT THEIR LAST ADDRESSES.
Starting with a screening of Ira Sachs' touching Last Address (2010, 9 min.) at Anthology Film Archives, the event will move to the streets of the East Village where writer and curator Alex Fialho will lead a tribute walk honoring artists lost to AIDS. At each stop of an artist's last residential address, a drawing by Win Mixter and rose will be left in tribute, and a special guest will share a reading related to the artist.
In a spirit of lively remembrance, Joshua Lubin-Levy will read at the last address of Jack Smith (21 1st Avenue); Wendy Olsoff will read at the last NYC address of Martin Wong (141 Ridge Street); Riley Hooker will be reading at the last address of Arthur Russell (437 E. 12th Street); Bryn Kelly will tribute Valerie Blitz by reading at ABC No Rio (156 Rivington Street); Narcissister will read at the last address of Klaus Nomi (103 St. Marks Place); and Lyle Ashton Harris and Alex Fialho will read at the last address of Peter Hujar and David Wojnarowicz (189 2nd Avenue).
Though these may be the last addresses where each artist lived, the life of their work continues to address, inspire, and live with a new generation today.The constellation of readings and roses, drawings and doorsteps of the tribute walks is a site for community based on both remembrance and response.
***rain or shine***
Read about last year's Last Address Tribute Walk on the Visual AIDS blog.
---
---
Related Artists