Last Address Tribute Walk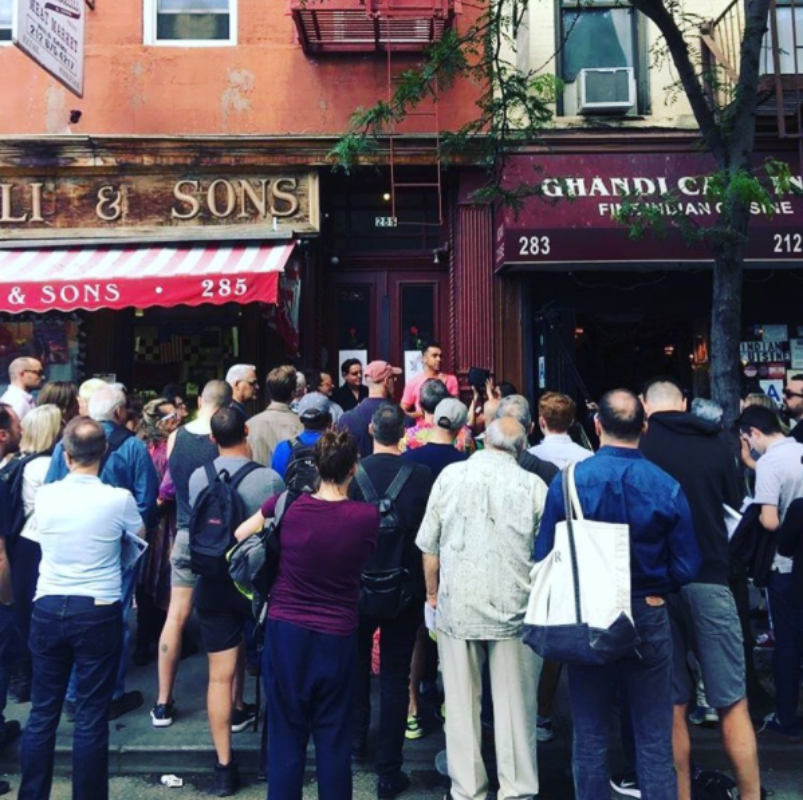 A view of the crowd at 285 Bleecker Street, last address of Ron Vawter and Cookie Mueller, during the 2017 Last Address Tribute Walk. Photo: Ira Sachs.
Inspired by Ira Sachs' film Last Address, Visual AIDS' Last Address Tribute Walks have revisited the former addresses of artists lost to AIDS, to remember their lives and highlight their artistic legacies. The program, led by former Programs Director Alex Fialho, has featured doorstep readings in tribute to over 25 artists outside homes in Times Square, Chelsea, the West Village, the East Village, and the Lower East Side.
---
| | |
| --- | --- |
| | May 28, 2022 |
| | May 5, 2019 |
| | May 12, 2018 |
| | June 3, 2017 |
| | August 13, 2016 |
| | August 29, 2015 |
| | August 17, 2014 |
| | July 28, 2013 |