Past Event
Male Gaze: Life, Legend, Legacy Exhibition
Leslie-Lohman Museum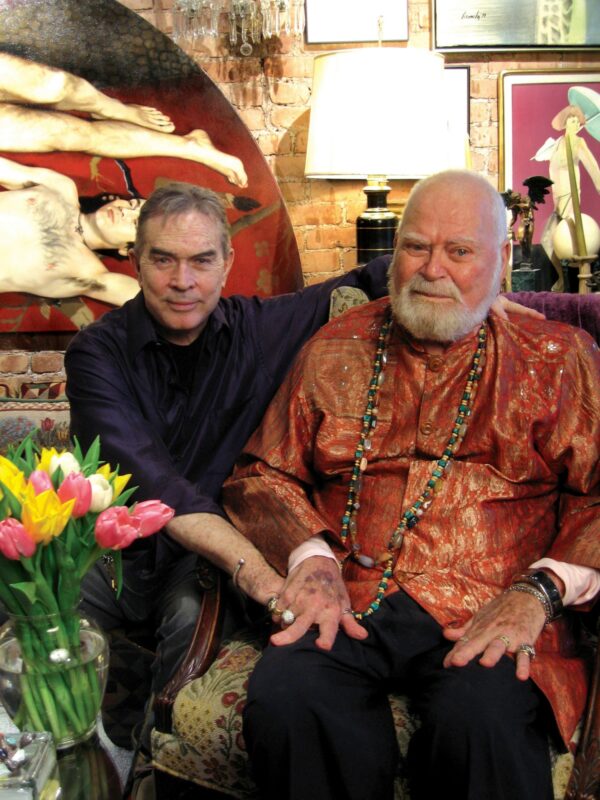 Visual AIDS Artist Members Pete Schepper and Patrick Webb are featured in Male Gaze: Life, Legend, Legacy at the Leslie-Lohman Museum.
"We can trace the origins of the Leslie-Lohman Museum back to the summer of 1969. Along with the fight for civil rights that had spread from African American and Latinx communities to women and LGBTQ groups, that summer, amidst the background of other historic events including the Woodstock Music and Art Fair and the Stonewall Inn uprising, Charles W. Leslie and J. Frederic "Fritz" Lohman presented in their SoHo loft their first exhibition of gay artists and drew more than 300 guests. This was in a time when simply possessing a photograph of a male nude, regardless of its artistic quality, was an imprisonable offense.
Male Gaze: Life, Legend, Legacy mines the Leslie-Lohman Museum's collection amassed for over 50 years by founders Charles and Fritz, and tells the story of their tireless advocacy for gay artists. Male Gaze brings together work inspired by classical mythology that uncovers homosexual desire throughout history, pop-culture-defining work by renowned fashion illustrators and designers imbued with unique traces of erotic art, artworks saved from destruction, art dealing with issues of HIV/AIDS, and contemporary work by artists from the Charles Leslie Drawing Studio; recreating the experience of their loft exhibition that gave way to the creation of the Leslie-Lohman Museum."
Image Credit: Stanley Stellar, Founders Charles W. Leslie and J. Frederic "Fritz" Lohman, (1922-2009). From the Collection of Charles Leslie.
Gallery hours:
12-6pm, Wednesday-Sunday
12-8pm on Thursday
Closed: Mondays, Tuesdays, and all major Holidays, Pride Sunday
---