Past Event
Rotimi Fani-Kayode
Iceberg Projects, Chicago, IL.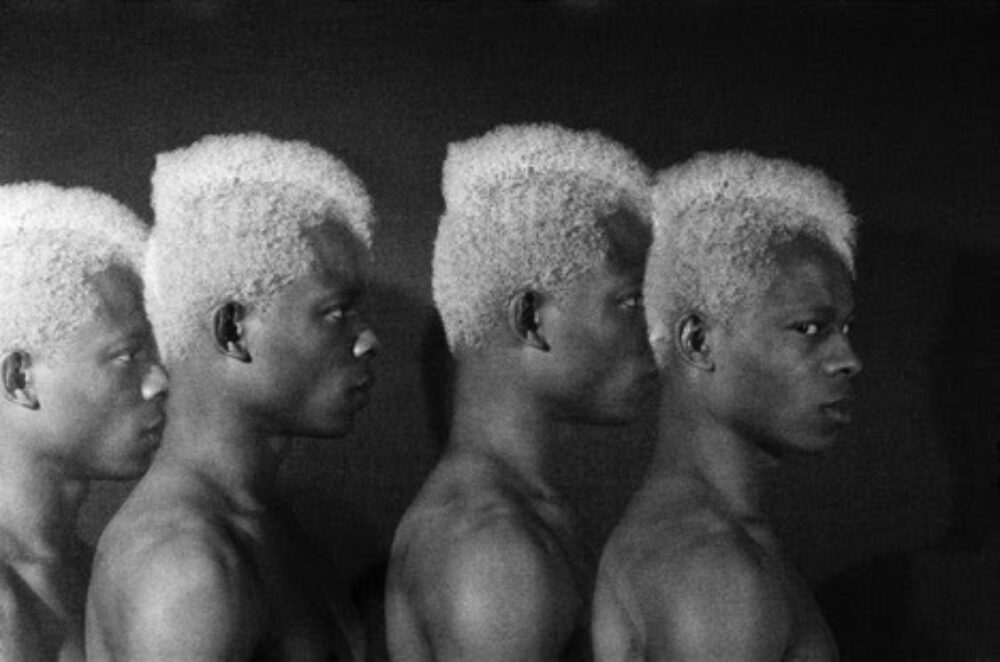 Visual AIDS Artist Member Rotimi Fani-Kayode's photographic work will be on view at Iceberg Projects. During his brief career – he died before his time in 1989, during the height of the AIDS crisis in Europe and the US – Fani-Kayode produced a body of visionary work that took up many challenges of the 1980s that are still pressing today: race and racism in the art world, representing complex and intersectional identities, and balancing individual creativity with collective action in the face of discrimination.

On the one hand, Fani-Kayode thought of his camera as a weapon to fight against repressive regimes and his own erasure; on the other, he drew on a global range of art-historical precedents to create tableaux of profound beauty.

The Iceberg Projects exhibition is curated by Ian Bourland with generous financial support from Northwestern University's Department of Art History and Black Arts Initiative. This exhibition was first organized by the arts non-profit Light Work in partnership with Autograph ABP to reproduce and display this selection of Fani-Kayode's images at Syracuse University Art Galleries in 2016. The show at Iceberg Projects will include newly commissioned prints and subsequently travel to Georgetown University, opening in 2020.

Ian Bourland, Ph.D. is a critic and Assistant Professor of Global Contemporary Art History at Georgetown University. His publications include Bloodflowers: Rotimi Fani-Kayode, Photography, and the 1980spublished in 2019 by Duke University Press and Massive Attack's Blue Lines.
Opening Reception: Saturday, November 2nd: 6 – 9 PM
Gallery open hours: Saturdays & Sundays 1 – 5 PM
A conversation commemorating Rotimi Fani-Kayode: Wednesday, November 6th, 6 PM at the DePaul Art Museum