Past Event
Songs: Gordon Beeferman, Jack Waters and Christina Wheeler
Performance Space New York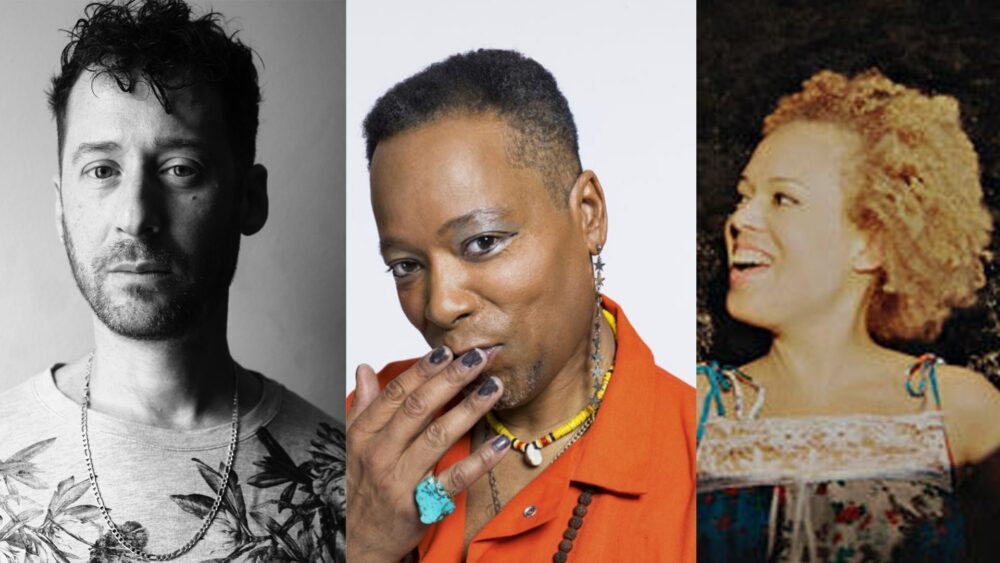 Performance Space- Songs: Gordon Beeferman, Jack Waters and Christina Wheeler
"First Mondays: Readings of New Works in Progress"
Organized by Sarah Schulman with Gordon Beeferman, Visual AIDS Artist Member Jack Waters, and Christina Wheeler.
Composer/pianist/organist and writer Gordon Beeferman has created and performed innovative opera, chamber and orchestra music, avant-jazz, and collaborative work with choreographers, writers, and other artists.
Jack Waters multi media musical opus Pestilence is grounded in the sonic improvisations of NYOBS (Michael Cacciatore, Peter Cramer, John Michael Swartz, and Jack Waters), the "queer skinned kitchen band" melding spoken word, moving image, and the musical strategies of Sun Ra, Brian Eno, Ornette Coleman, and Pierre Boulez.
Composer, vocalist, multi-instrumental electronic musician, and multimedia artist
 Christina Wheeler's sonic explorations include a myriad of styles and forms blended through an amalgam of improvised, electronic music sources: processed vocals, vocal loops, hand-triggered sampler, theremin, Q-chord, autoharp, and electric mbira; in addition to solo projects, Wheeler has worked with numerous artists, including The Art Ensemble of Chicago, Ryuichi Sakamoto, David Byrne, Chaka Khan, Nicole Mitchell, and Fred P.
---