Past Event
The HIV Howler IN CONVERSATION with Jessica Whitbread & Anthea Black
Presented by Real Time + Space with California College of the Arts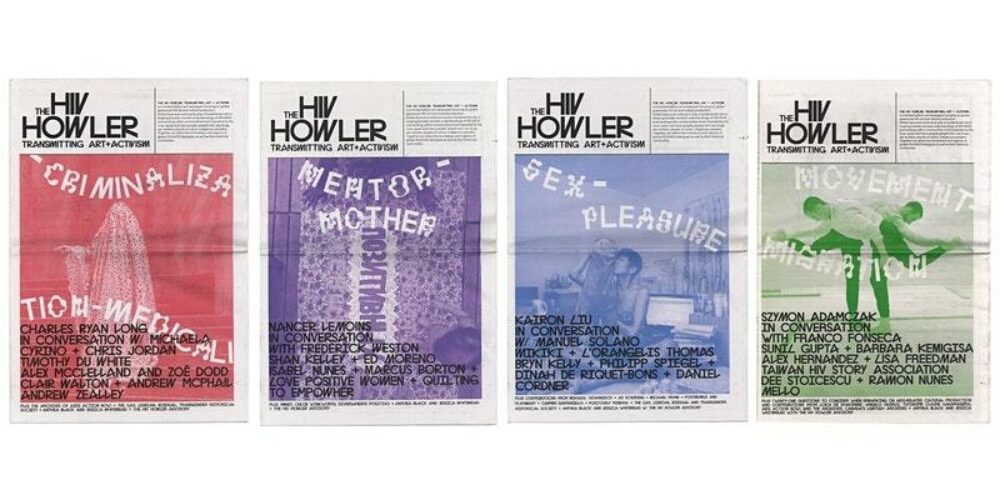 Celebrate the launch of The HIV Howler Issue 5: TIME + MONEY, where we're thinking about the hustle…

Presented by Real Time + Space with CCA.
Register for the artist talk with your mailing address to receive a free copy of The HIV Howler: Transmitting Art + Activism in the mail.
Celebrate the launch of The HIV Howler Issue 5: TIME + MONEY, where we're thinking about the hustle… We share works by HIV+ artists featured in our new issue, and release the first wave of results from our Wage Survey for Artists Living with HIV, completed while in residence at Real Time + Space. This issue features the works of artists, writers, and activists living with HIV from Australia, Brazil, Canada, Chile, Kyrgyzstan, Mexico, Puerto Rico, South Africa, and the United States. All are welcome!
This Artist Talk is part of The HIV Howler IN CONVERSATION, an online program of conversations, artworks and performances curated by Anthea Black and Jessica Whitbread from December 4, 2020 to February 28, 2021.
The HIV Howler: Transmitting Art and Activism is a limited edition art newspaper published by Anthea Black and Visual AIDS Artist Member Jessica Whitbread that focuses on global grassroots HIV art and cultural production. Artists have and continue to play a fundamental role in shaping broader societal understandings of HIV and working within communities that are most impacted by the virus: queer and trans people, people who use drugs, sex workers, people of colour, and indigenous peoples. Together we reflect the immediacy and urgency of global HIV/AIDS dialogues as well as their historical continuities. The HIV Howler is a forum for dialogue, a demand for aesthetic self-determination, a response to tokenism, and a guide to navigating the vibrational ambiguities between policy, pathology, and community.
Anthea Black is an artist and writer based in Toronto and Oakland where they are Professor of Printmedia at California College of the Arts.
Jessica Whitbread is a queer activist, artist and Visual AIDS Vanguard based in Toronto and Bulgaria. Together they are partners, publishers and co-editors of The HIV Howler: Transmitting Art and Activism.
About Real Time and Space
RTS believes in sustaining local, emerging, and established interdisciplinary artists by providing affordable studios, shared facilities, and a close-knit community. The artist members at RTS, along with the guest artists who participate in Real Time Residency–our residency program, artist talk series, and performance programming–leave a big imprint on the Bay Area art scene.
About California College of the Arts
Located at the center of innovation and technology in the San Francisco Bay Area, California College of the Arts is home to a world-renowned faculty of practicing artists and entrepreneurs, and a diverse community of makers that are boldly reimagining the world. Offering 22 undergraduate and 11 graduate programs in fine arts, architecture, design, and writing, CCA's creative culture is built around the ideals of interdisciplinary collaboration, sustainability, and community engagement.

---