Past Event
"Particular" online exhibition curated by Wilhelm Vincent
ArtKaroo online exhibition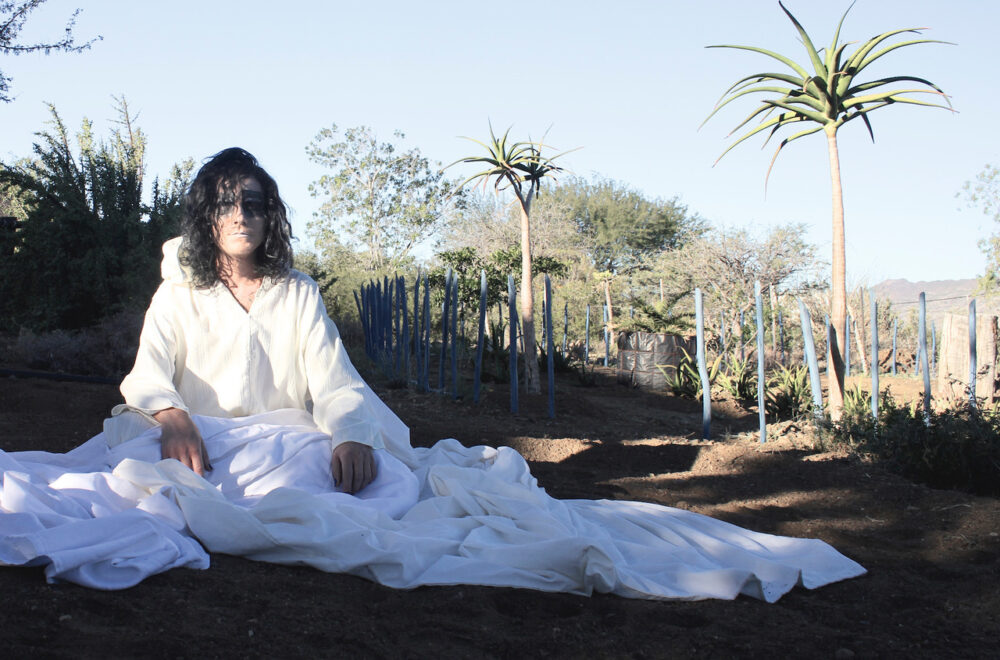 An immersive multimedia exhibition, presented by ArtKaroo and curated by the enigmatic Wilhelm Vincent, is adapting to the winds of change and forges ahead this June. Initially intended to be an exclusive group exhibition (before the reality of lockdown descended on our lives), "Particular" will continue as planned - albeit with a couple of creative twists and maneuvers.
Featuring a preselected staple of ArtKaroo artists as well as acclaimed local and international guests such as the widely celebrated Helena Hugo, "Particular" holds a space for viewers to look under the carpet - and then, to breathe in - to hear the sounds of clear blue light. The light we can only see when the sunlight trickles through the rocks and illuminates the path, untrodden - but ahead.
Most people, in this preoccupied and digital world are so focussed on all that is taking place around them that they tend to forget to look down. ArtKaroo and Vincent urge viewers to "look down" and experience the little things in life with a bit more clarity, respect and mindfulness. Viewers can expect explorations around these themes, as well as interpretations stemming from the concept of borders, self-isolation and panic / pandemic.
Perhaps the most alluring element in this already captivating 13-strong group exhibition is the exclusive showing of two ​Robert Mapplethorpe polaroids, taken while living with Patti Smith in the Chelsea Hotel during the 70's. Mapplethorpe famously accelerated his creative endeavours in the face of his AIDS diagnosis and leaves a powerful legacy behind, being revered as one of the most important artists of the twentieth century.
Wilhelm says: ​"Having the unique opportunity to display the Mapplethorpe's - alongside my homage to him and a memorial for all those who have fallen victim to the illness - highlights the devastation that HIV and AIDS has brought along with it - a devastation that continues to this day. It underlines the notion that we should spread our focus beyond the current hyped up political pandemic, and look at what has been going on for thirty years - a story which starts with an entire generation of unbelievably talented people being sent to an early grave because of the government's inability to act appropriately."

Vincent tested positive for HIV in 2016, a harsh reality that fuels his own artistic exploration as he fearlessly contemplates the transient nature of life and inevitably, death. ​Unreservedly passionate about LGBT rights, this queer artist increasingly touches the threshold of activism through his art. Knowing his rebellious yet discerning nature, going ahead with the exhibition regardless of these precarious times comes as no surprise.
​"Eight of these artists have played an instrumental role in developing and mentoring me as a curator, and their willingness to exhibit work in these trying times is very important to me - it shows me that I am on the right track." says Vincent.
Born from a relentless determination to show up for the arts - no matter what - inventive strategies have been put in place to ensure that "Particular" does not only take place, but also goes ahead in a way that allows the audience to remain involved in a palpable encounter regardless of their physical presence. Now incorporating virtual elements, Particular will allow for isolated artists and audiences alike to fully participate, and join in celebrating and sharing every aspect of the experience.
Partnered with ShowLive, art supporters will be able to access a live stream of the exhibition space in Oudtshoorn for free, enjoying a personal walkthrough of all on display by the curator himself. The viewing experience will have full live chat functionality and includes a live performance art piece by Vincent as well as a musical performance by the compelling indie artist Josh Roxton. Donations during the live stream will go towards ShowLive in return for bringing the event to the world.
And of course, all art pieces will be made available for viewing and purchase on ArtKaroo's website once the exhibition opens its "doors." The team behind Particular have made sure that everyone - ​regardless of where in the world they are - can see the work that has been created together in this time of crisis and uncertainty.
"While it was conceived in a time when the current haunting pandemic was still a far off reality, this exhibition will shed focus on the times we are now living in. I have been living each day as if it will be my last for the past five years, and I deeply empathise with all those across the globe who are suddenly facing the jarring reality of their own mortality."
The exhibition will tour to other art spaces within South Africa once group gatherings are permitted under the current measures.
---