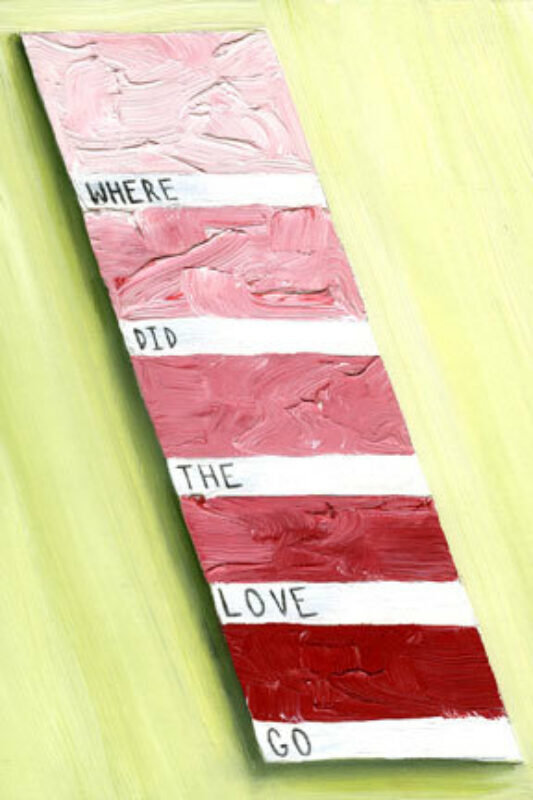 Where Did The Love Go
"I thought of the phrase 'Where Did the Love Go?' in more personal terms: where did 'my' love go ... thinking about a lover, the photographer Joe Caputo, who I lost to AIDS in '93, and how my storage bin of memories is as irrational as the names ascribed to paint colors, 'Sweet Naiveté,' 'Spring Dust,' 'Serenity' ... I was thinking about our desire to remember the intangible moments that make up a lifetime and how we index and classify these memories. I used the imagery of a paint chip for its indexical qualities and the poetics of naming the unnamable, a color, a love."

Erik Hanson is primarily concerned with breaking down the dichotomy between the organic and inorganic, focusing his attention on listening to music and making visual records of this experience. He has exhibited his work extensively since 1993 in various locations including Paris, Buenos Aires, and New York City.
---