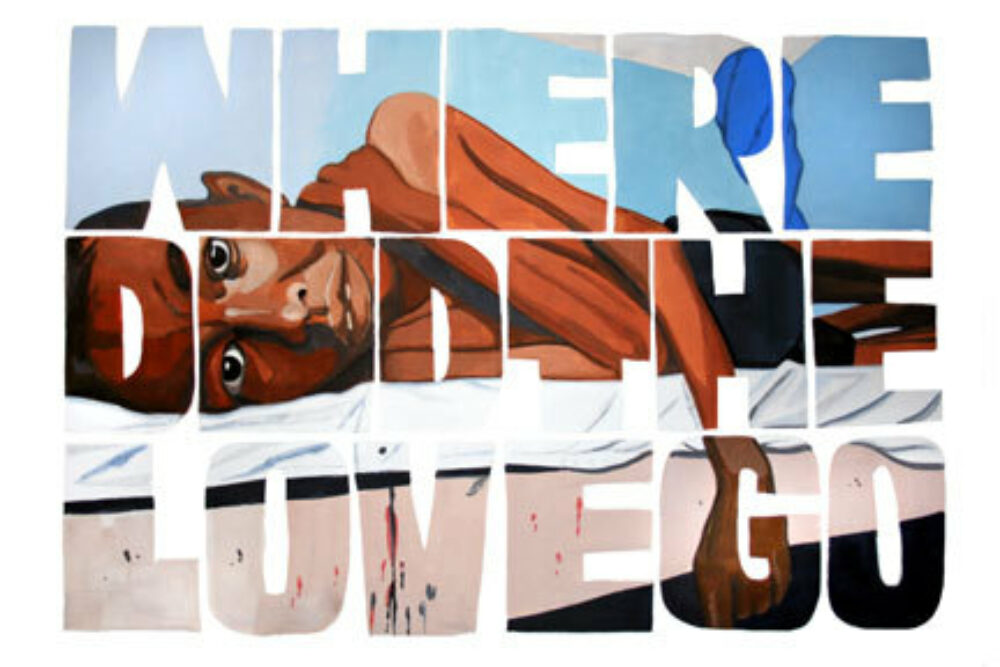 Where Did The Love Go
"Having lived through the ravages of the AIDS crisis in the 80s, I remember how easy it was to put a face on the disease. Hundreds of our friends passing as we watched their bodies brutally succumbing to this virus. Everyone knew someone or knew someone who knew someone and an epidemic became defined by images of suffering. But in time, medicines were available, the virus was controllable and that face became a memory. Many wished to forget the face. The face that forever altered the constructs of the gay community and impacted the world. A world that we don't think about that often. A world that we only connect to through images on the news or the Internet. A world where millions are suffering from the disease that took our friends and lovers. So I found an image on the Internet and decided to put a face on the disease again. A global face. The face of a young man that holds hope and promise, despite the fact that his body is skeletal, he is weak, and his death almost certain. And I painted it preciously for a precious soul looking into his eyes and wondering where did the love go. How could I have forgotten this face and how much I cared about those around me that were sick and died? And I thought, pay attention Lou, this is not fucking over and it won't be over until we never see that face again."

Lou Laurita is an artist and curator. He has exhibited in diverse locations including Speigler Gallery, Zurich, Switzerland; Spinello Gallery, FL; Guild & Greyshkul, NY; La Mama La Galleria, NY; and Spencer Brownstone Gallery, NY. Curatorial projects include Advent, South Florida Arts Center, FL, and Ache, La Mama La Galleria, NY. He is represented by Guild & Greyshkul in New York.
---