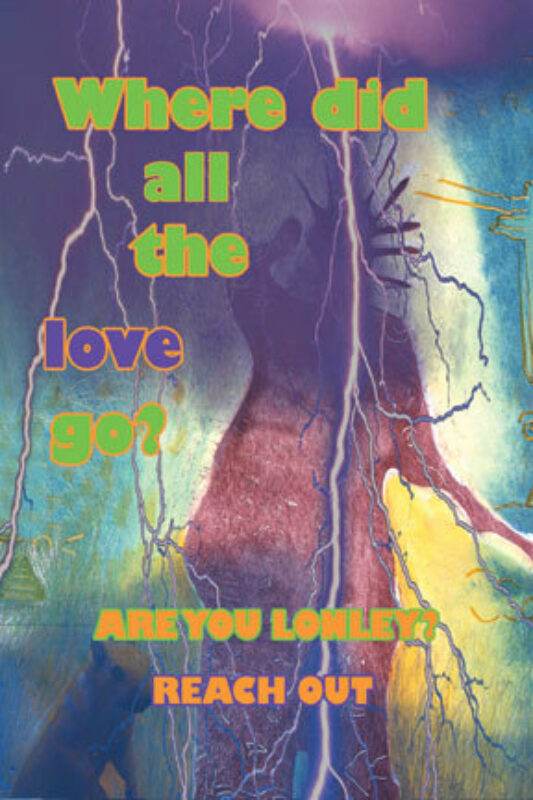 Where Did All The Love Go
"I find that people with AIDS are more isolated now and don't reach out the way they used to. My image was someone lost in loneliness, bombarded by the storm of AIDS. I want people to see each other and help each other through the problems that AIDS causes. My friend Suzin died of AIDS alone in her apartment last December. I am slowly recovering from a four-month hospitalization, and am fortunate to have a family and friends that love and support me. I wish everyone could have what I have."
Nancer LeMoins is a printmaker based in San Francisco, whose works have directly addressed AIDS activism and her experience of living with HIV. She has participated in numerous exhibitions at diverse venues, including the Spin Gallery, Toronto, Canada; San Jose Museum of Modern Art, CA; San Francisco Arts Commission Gallery, CA; Space 743, CA; and Houska Gallery, MO. LeMoins states, "Art for me is the purest portrait of any time or event. I want very strongly to assure that this epidemic is understood and remembered as humans who lived through it, as their lives and pain, emotions and deaths, and not simply as statistics in a history book."
---