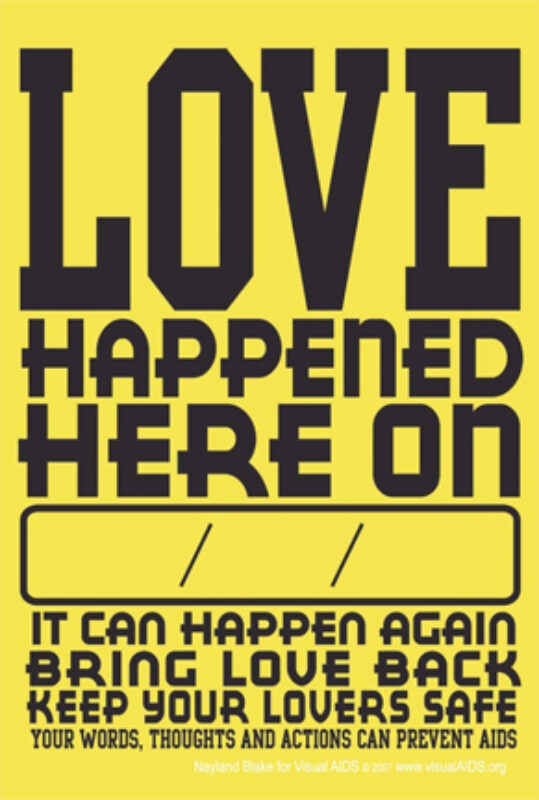 Where Did The Love Go
"When I move down the streets I'm always aware of the fact that every inch of this city has at one point or another been the witness to births, breakups, protests and first loves. I think about the ways that particular spots are no longer 'the corner store' but now 'where Phil and I had that fight and we were both crying on the street.' The sticker is a way for people to commemorate their love as well as a reminder to not give up, to keep making love visible and public."

Nayland Blake is an artist, writer, and curator. He holds a BA from Bard College and an MFA from the California Institute of the Arts. He is currently Chair of the International Center of Photography-Bard Program in Advanced Photographic Studies. He has exhibited in numerous prestigious venues such as the Whitney Museum of Art, NYC; Museum of Fine Arts, Boston, MA; San Francisco Museum of Modern Art, CA; and Seattle Museum of Art, WA. Blake was the co-curator of In A Different Light, the first major museum survey of the impact of gay, lesbian, and queer sensibilities on 20th-century art. He is represented by the Matthew Marks Gallery, NYC.
---