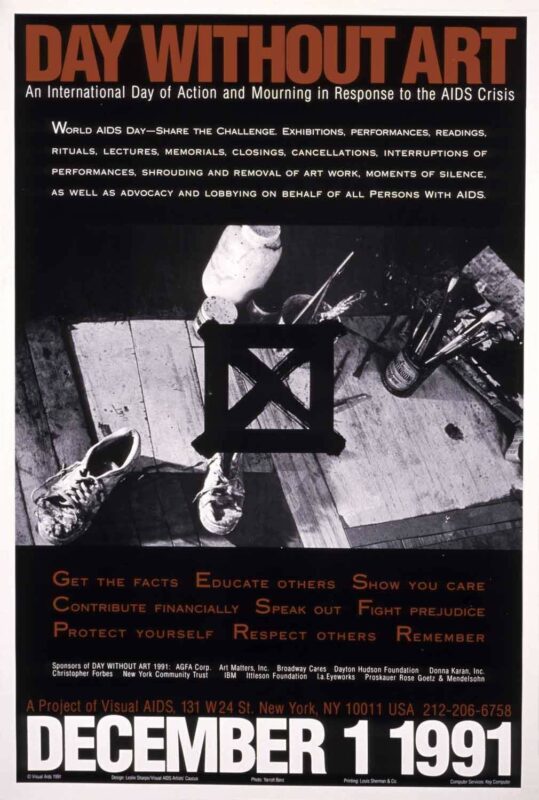 Day Without Art Poster, December 1st, 1991
Text reads:
World AIDS Day—Share the Challenge. Exhibitions, performances, readings, rituals, lectures, memorials, closings, cancellations, interruptions of performances, shroudings and removals of art work, moments of silence, as well as advocacy and lobbying on behalf of all persons with AIDS.
Get the Facts. Educate Others. Show You Care. Contribute Financially. Speak Out. Fight Prejudice. Protect Yourself. Respect Others. Remember.
Designed by Leslie Sharpe. Photo by Yarrott Benz.
---