Past Event
"With(out) With(in) the very moment" exhibition
San Francisco Arts Commission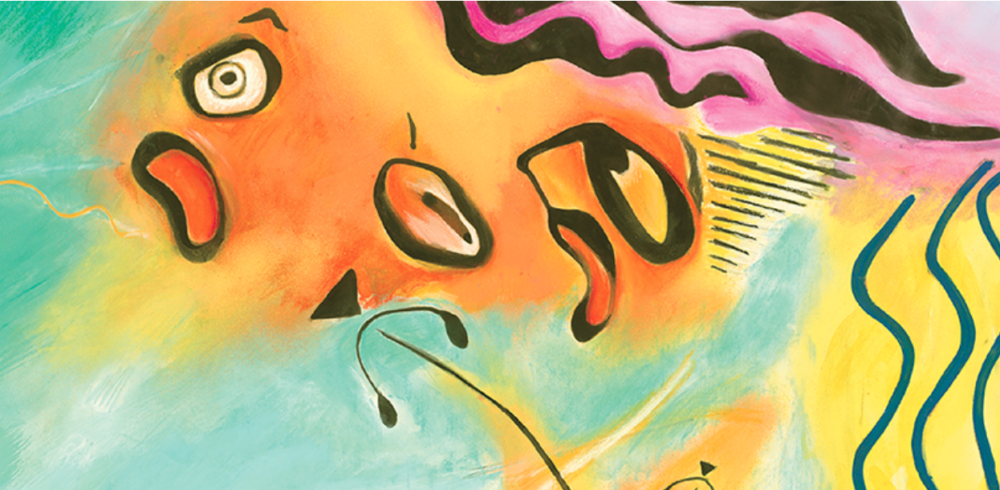 Ed Aulerich-Sugai, He Cries, She Cries, Homage to Our Sisters (detail), 1988. Chalk pastel and mixed media on paper. Courtesy of The Ed Aulerich-Sugai Collection and Archive
Opening reception: Thursday, April 18, 6:00 - 8:00 p.m
Through the late 1960s and the 1980s, activism was a vital part of queer culture prompting visibility, pride, and kinship within the LGBTQ community. The growing HIV/AIDS epidemic spurred another wave of activism in the 1980s and 1990s that called for care and funds to cure the disease that killed many in the community. Curated by artist Margaret Tedesco, With(out) With(in) the very moment features artists who lived through these moments, creating works that have and continue to bear witness to the events that have shaped the community.

According to Tedesco, "This show attempts to revisit a lineage common among artists in the 1980s who witnessed and embodied the activism and community—and to continue our discourse that effects all of our lives today."

The exhibition originated out of the work of Visual AIDS Artist Member Ed Aulerich-Sugai an artist, writer, gardener, and AIDS activist, who died of AIDS-related complications in 1994. His work drew from Japanese mythology and iconography as well as from his work as a gardener at the San Francisco Conservatory of Flowers, pulling these inspirations to create works that spoke about spirituality, disease, strength, and an awareness of our own transience.

With Aulerich-Sugai's work at its center, With(out) With(in) the very moment also includes work by seven long-time Bay Area artists: Elliot Anderson, Adam J. Ansell, Mark M. Garrett, Cliff Hengst, Visual AIDS Artist Member Nancer LeMoins, Mark Paron, and writer Anton Stuebner. Their work spans painting, sculpture, video, photography, and writing, using various media to tell shared histories and to articulate all that they have witnessed.

In addition to the works by the artists, the exhibition will also feature ALTERNATE ENDINGS, a series of video programs organized by Visual AIDS for Day With(out) Art, an annual event held on World AIDS Day where museums and other organizations present programs in response to the ongoing HIV/AIDS epidemic and remember those who have been lost. ALTERNATE ENDINGS, from 2014, 2017, and 2018 will be screened which includes videos by My Barbarian, AIDS Coalition To Unleash Power (ACT UP), Brontez Purnell, Cheryl Dunye & Ellen Spiro, Visual AIDS Artist Member Kia LaBeija, Lyle Ashton Harris, and many more.