Upcoming Event
BROADCAST Summer Screening Series
Free video screenings across the city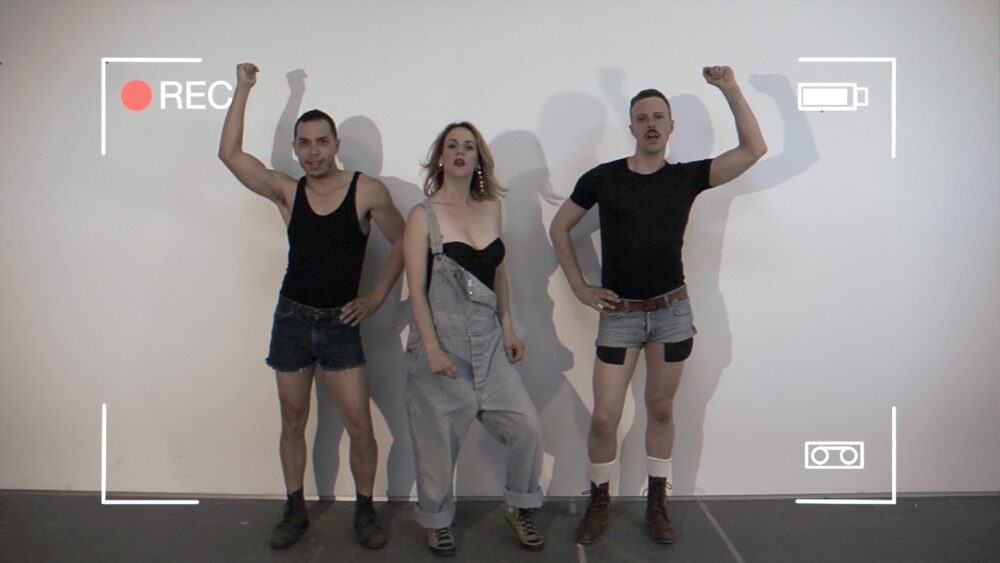 My Barbarian, still from 'Counterpublicity', 2014. Commissioned by Visual AIDS for ALTERNATE ENDINGS
Visual AIDS presents BROADCAST, a free summer screening series featuring contemporary artists' responses to the ongoing AIDS crisis through the medium of video.
Since 2014, Visual AIDS has commissioned over 40 artist videos, bringing fresh perspectives on the ongoing HIV crisis and highlighting potent histories of art and activism. These video commissions carry forward a long lineage of AIDS video activism that has not only propelled the AIDS movement, but has shaped video itself as an art form.
The BROADCAST screening series highlights curated selections from Visual AIDS's video commissions alongside new and historical AIDS video, including the US premiere of two international projects.
BROADCAST features six unique screenings running from June 8–July 9 at venues across New York City. In tandem with the series, Visual AIDS is launching a new online archive of past video commissions at video.visualaids.org.

Screening Events
God Has AIDS

Directed by Gustavo Vinagre and Fábio Leal
The US premiere of a new documentary following seven artists and an activist doctor in Brazil—all HIV-positive—who speak out against ignorance, racism in the gay scene, and the total invisibility of women with HIV and AIDS. More details | RSVP
Over But Not: Aftercare
Curated by What Would an HIV Doula Do

Aftercare: the attention provided to someone after something is over, be it connected to medicine, prison, or kink. But what happens when there is no "over"? The videos in this program explore aftercare amid a world of crises that are not over, including HIV, racism, and misogyny. More details | RSVP
Viral Interventions

The US premiere of six new artist videos from the Canadian initiative Viral Interventions, a York University research project and residency supporting the creation of new urgent video about living with HIV today. More details | RSVP

We Found Love in a Hopeless Place
Curated by What Would an HIV Doula Do?
Named after the iconic Rihanna song, this program frames intimacy as a public and political matter explored through a range of responses, including radicality, boredom, and keen pop sensibilities. These videos are about interactions with oneself, community, and the state upon diagnosis and beyond. More details | RSVP
Ecstatic Skin

Curated by Chayanne Marcano
Entities of the natural world surface as ally, collaborator, and witness in a series of shorts exploring care acts on family land, desire in public parks, and HIV & AIDS activism on land occupied by a women's prison. More details

Our Bones Glow in the Dark
Curated by Louie Ortiz-Fonseca

This program presents short videos that shine light on Black queer and trans survival, community building, and storytelling. When we tell our stories, we are uncovering bones that glow and light our paths to freedom. More details | RSVP
---
| | |
| --- | --- |
| | Wednesday, June 8 from 7:00pm–9:00pm |
| | Wednesday, June 15 from 7:00pm–9:00pm |
| | Wednesday, June 22 from 7:00pm–9:00pm |
| | Wednesday, June 29 from 7:00pm–9:00pm |
| | Wednesday, July 6 from 7:00pm–9:00pm |
| | Saturday, July 9 from 4:00pm–6:00pm |