"The Body as an Archive" Oral History Project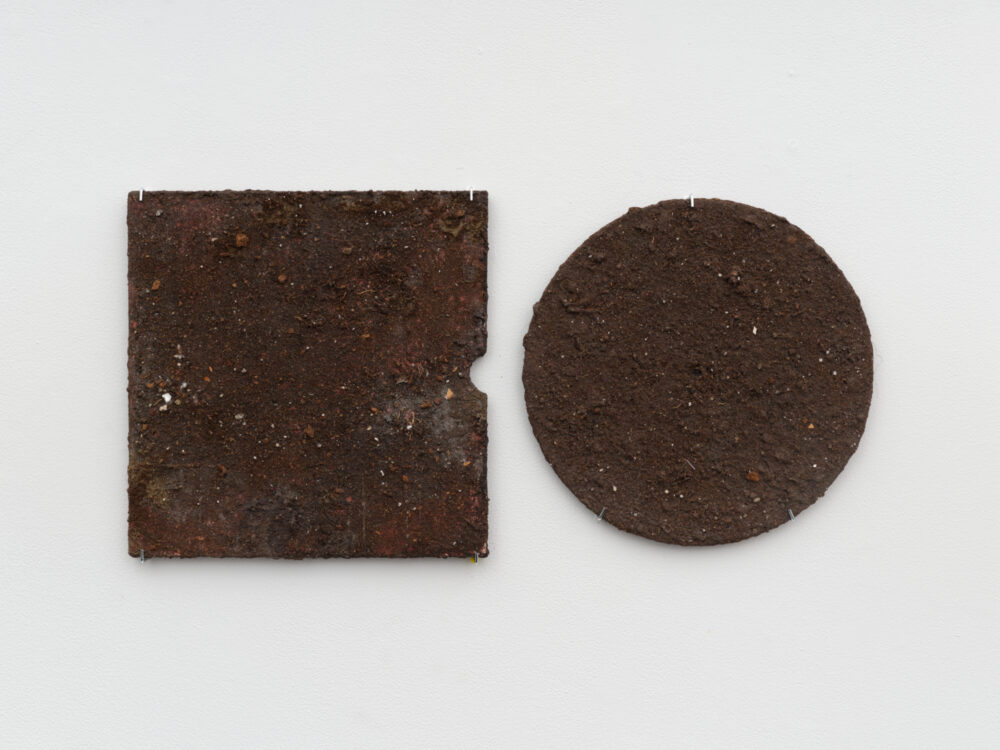 Rafael Sánchez, earth record & sleeve, HOUSING, -A Gathering, 2021.
"The Body As An Archive" Oral History Project grew out of community conversations shared in our Archive Committee around the gaps in our current collections and in broader cultural histories of the HIV and AIDS epidemic. We recognize that cultural legacies of communities most affected by AIDS are particularly vulnerable, not only because of the systemic racism and classism of the art world, but also because these legacies are often embodied in oral traditions, community spaces, performance, and other non-material forms. Many artworks that do take the form of physical objects have been destroyed or lost over time. We believe that in order to address the gaps in our collection, we need to supplement our current collecting paradigm, which centers on photo documentation of physical artworks, to also preserve oral histories.
There is a need to document these stories, as artists continue to create new work during this time, under the conditions of the ongoing pandemic and social distancing measures. Our artist members who are long term survivors are also aging and/or are at higher risk of acquiring other illnesses such as COVID-19, thus there is an urgency to record their histories before they pass away or get sick.
We anticipate to record 10 oral histories with 20 artist members, designing the project in conversation with our community, and hiring intergenerational artist members to conduct interviews with one another. The oral history project will generate a large amount of primary source material that will be made accessible to researchers and curators, but most importantly for our community, facilitating further exchange and collaboration. In-person and live oral history conversations will take place in New York, but some interviews will take place on Zoom, which will allow for more flexibility to include artists living outside of New York. These oral histories will take place from Fall 2021 to Summer 2022.
Participating long-term survivors & BIPOC artists featured below:
Jorge Bordello
Jorge Bordello is a Mexican-based artist who's interested in the wrinkles between document and fiction, the family archive and national history, the assembly of the body, and public life. Specifically, understands audiovisual reclaim as a model of parasite conservation, cataloging, and programming. Graduated from the International Relations career (ITESM) and student of Library Science (UNAM). Selected by the National System of PhotoLibraries to take the 2012 Fotoensayo program and by the Image Center to take the 2016 Photographic Production Seminar. Beneficiary of the Cultural Promotion and Co-investments programs (FONCA 2011), Young Creators Grant (PECDAT 2013, FONCA 2016), and the Support Program for Municipal and Community Cultures (PACMyC 2015). His video work has been exhibited in spaces such as New Museum (New York), Museum of Contemporary Art (Los Angeles.), MACBA (Barcelona), Museum of Modern Art (Cuenca), and the Tamayo Museum (Mexico City).
Curtis Carman
Curtis Carman received his MFA (2006) in sculpture from Hunter College. His work, which includes sculpture, installation, performance, and photography, investigates the mediation of constructed identity in social arenas and subsequent dislocation. Carman, using a variety of materials and found objects, often employs wit, frivolity, and travesty to subvert the norms of conformity. In addition to his own performance work, he has also appeared with Karen Finley and Michael Mahalchick. Carman's work has been exhibited locally and internationally, including LMCC Swing Space, La Mama Gallery, The Jersey City Museum, General Public in Berlin, and Documenta XII in Kassel, Germany. Past awards include an LMCC Artist Grant, a Visual Aids Artist Grant, and a Tom Woods Award.
Shirlene Cooper
As a Humanitarian her Activism and Selflessness caused her to support all those living with HIV/AIDS globally in 46 of the United States and 36 countries. Shirlene was diagnosed with HIV/AIDS in 1996, one year after the death of her 2yr old son Keenan Algharrah from HIV/AIDS complications. In 1998 she began a career as a Peer Educator in Woodhull Hospital she receives HAART Therapy Medical Treatment. From 2000 to 2001 she was an outreach worker for the Brooklyn AIDS Task Force. In 2001 she worked at The NYC AIDS Housing Network for its Syringe Exchange Program and recruited over 2000 members. Shirlene was so dedicated she was promoted to lead community organizer, deputy director and she became the first African American Woman Co-Executive Director of VOCAL-NY. 2011 to 2013 She at Housing Works East New York leading its Advocacy group. 2014 Shirlene became a member of Visual AIDS and received its Material Arts Grant. She founded the Women Empowerment Art Therapy Group in her living room in a small 1 Bedroom Apartment in Brooklyn New York. Currently, the WEATG is an official project of Visual AIDS where Shirlene is the Project Director impacting the lives of over 200 + women. She was appointed by 3 NYC Council Speakers to serve on the HASA Advisory Board for over 18 yrs. Shirlene is very proud to be an HIV/AIDS long-term survivor where she continues to educate and raise awareness because AIDS is NOT OVER!!!
José Luis Cortés
José Luis Cortés was born in Philadelphia, Pennsylvania to Puerto Rican parents. His family moved to Puerto Rico when he was three years old, and he lived there until the age of 28, when he moved to New York City. A gay man, José Luis's artistic career took off more when he began producing work inspired by the 1990's New York City gay scene. José Luis's work has been exhibited in galleries and museums in Amsterdam, London, Berlin, New York, Miami, Vienna, among other locations. His work has been reviewed in the New York Times, Art in America, and Out Magazine and many other publications.

José Luis is also an AIDS activist. He was a founding member of The Archive Project, and was included in the landmark exhibition, The First Ten (1995), which showcased the work of artists living with HIV. Currently he works with urban youth in Puerto Rico, teaching them about art, and how it can become a part of their daily lives. In 2013 José Luis participated in VIAL, a project of the Museo de Arte de Puerto Rico (MAPR)

Sunil Gupta
Sunil Gupta is a photographer, curator, writer and an activist. Gupta migrated to Canada at the age of 15. He was educated in photography at the New School, New York, USA (1976) and the Royal College Art, London, UK (1983).

Over a career spanning more than four decades, Gupta has maintained a visionary approach to photography, producing bodies of work that are pioneering in their social and political commentary. The artist's diasporic experience of multiple cultures informs a practice dedicated to themes of race, migration and queer identity – his own lived experience a point of departure for photographic projects, born from a desire to see himself and others like him represented in art history.

Glammy Rose Spencer
Glammy Rose Spencer is a 35 year old artist, Ashkenazi Jew, and proud HIV positive transgender woman. She has been teaching art and health to youth in the Bay Area for 7 years. She advocates for increasing trans-affirming STI testing and care, transgender representation in HIV research and education, and to transform the systems that put trans women at higher risk of HIV infection in the first place. Her art includes drawing, murals,performance, printmaking and bedazzling everything around her. "I create art to heal myself, turn my demons into superpowers, and pay respects to our poz elders and ancestors, conveying how much support they give to new generations of people fighting to survive."

Carlos Gutierrez-Solana
Carlos Gutierrez-Solana is an artist, curator, arts administrator, museum professional, birdhouse maker, and gay man. As an artist, he has exhibited his work and site-specific installations and presented his performances throughout the country since 1972. Most of the work, regardless of media, has focused primarily on the body, specifically the male body, gender, sexuality, space manipulation, mark-making, and AIDS. He has worked with a variety of materials, formats, and genres including painting, drawing, sculpture, performance, theater, dance, glass, collage, text, and computer imaging, etc.
As a curator, he's developed numerous exhibitions and events in a wide range of subjects and media (including hooked rugs; ceramics; architecture; fashion, drawing, installation, performance, photography, painting, sculpture, and AIDS) nationally, but he is probably best known as "the guy who mounted a mini-golf course, created by artists, at Artists Space."
As a museum professional he has been an exhibit designer/preparator/fabricator for the University Art Museum, Berkeley, California, and the Staten Island Children's Museum; curator for the Queens Museum; director of the Visual Artists Program for the New York State Council on the Arts; artistic and executive director of Artists Space, and deputy director at the New York Transit Museum. He's also lectured extensively on a variety of subjects, participated in various workshops with both school-age children and adults, and served on numerous panels.
As a gay man, he's been out since 1970 and was diagnosed HIV+ in 1989. He has been asymptomatic with an undetectable viral load for many years. He is single and leading a happy, productive life.
Alexander Hernandez
Alexander Hernandez is a mixed media artist, with an emphasis in textiles. His work explores intersectional identities rooted in immigrant experiences, gender expectations, HIV+ survival, and queer sensibilities. He was born in Huajuapan de Leon, Oaxaca- Mexico, raised in Grand Junction, CO and is currently living in San Francisco, CA. He received his BFA (2007) in Painting and Drawing from Rocky Mountain College of Art & Design in Denver, CO and his MFA in Studio Art (2012) from California College of the Arts in San Francisco, CA. He has been part of many art residencies including Mass Moca in North Adams, MA; SJ Museum of Quilts and Textiles, San Jose, CA; Root Division in San Francisco, CA; Elsewhere Museum in Greensboro, NC; Mark Rothko Art Center in Latvia; and the Vermont Studio Center in Johnson, VT and recently finished a residency at ACME in Steuben, Wyoming.

River Huston
River Huston has been painting for 35 years. She is self-taught in basements, hallways, bathrooms, and several years living in a van.

She combines her artwork with her career as a poet, performer and writer. Besides both solo and group exhibits in art galleries in New Jersey, Pennsylvania, St. Thomas, US Virgin Islands and Mexico, she has shown her work at her performances which range from international conferences to a rural churches in the south.

River is the author of three books of poetry, Jesus Never Lived Here, The Bones of Susan and In Which I lost 1000 Pounds. She was awarded the Dorthea Lang/Paul Taylor award for A Positive Life: Portraits Of Women Living With HIV. She is the creator of Goddess: A New Guide to Feminine Wisdom and SEXED: Tales of a Textrix.

For 11 years River wrote a sex column for POZ magazine and currently blogs at thebody.com and ontheedge.com. In 1990 she earned a BA in Health Education and Music from Hunter College and in 1995 she was awarded an Honorary Doctorate from Albright College.

She has performed several solo shows including Sex, Cellulite and Large Farm Equipment: One Girl's Guide to Living and Dying and SEXED in theatres, conferences and colleges nationwide. She currently lives in Mexico with a recently acquired street dog, Lucy and her geriatric poodle/terrier where she works in her studio located next to her bed.

You can see more of her artwork at www.riverhustonart.com and see her other work from performing to motivational speaking at www.riverhhuston.com
Nancer LeMoins
Nancer LeMoins is a print-maker, photographer, and mixed-media artist living in San Francisco, California. She was born and raised in St. Louis, Missouri, and received her B.A. after studying art at Evergreen State College in Washington. As she observes:
"I have always been an artist but when I tested positive for HIV in 1986 my work changed significantly. I tried very hard over the years to represent the AIDS epidemic as something very personal, to present the politics and the experience of the rollercoaster that is AIDS in a more human light. I also learned a lot about using art to educate, to create works that help people to see in a new way, perhaps to open up hearts and minds."
Kairon Liu
Kairon Liu (b.1992, Taipei, Taiwan) is graduated from the Department of Graphic Communication, Shih Hsin University. As an artist, curator, and photographer, Liu's practice reflects his observations on diverse beliefs in human society by creating narratives exploring issues related to religion, illness, and universal values. Since 2017, Liu has been developing Humans as Hosts. A project focused on understanding the living situation of people with HIV and heightening awareness about AIDS. In collaboration with social networks, NGOs, and public health authorities worldwide, Liu gets to know HIV-positive individuals and invites them into his work. The resulting images/archives that he created with the participants can be viewed as the proof/disproof of stereotypes, prejudices, and stigmatization produced by societies.

Liu's work was awarded as the National Winner in Taiwan by SONY World Photography Awards; from 2014 to 2021, his artworks have been exhibited at such venues in Springfield, New York City, D.C., London, Taipei, Kaohsiung, Tainan, and Yilan. Liu has also worked as an art project manager and curator. He has managed several exhibitions and artfests for Taipei Artist Village, Treasure Hill Artist Village, Taitung Art Museum, Tina Keng Gallery, and TKG+.

Lucas Michael
Lucas Michael, born in Argentina, lives and works in New York. His work has been shown internationally at The Hammer Museum and Getty Center in Los Angeles; Museo de Arte Contemporáneo in Bahia Blanca, Argentina; S.M.A.K. Museum, Gent, Belgium. Also at Emma Gray EGHQ in LA, Apexart, Salon 94 and White Columns Gallery in New York City, among others.

His work is featured and reviewed by Art in America, Artforum, Freeze and Tema Celeste.
Mike Moreno
Mike Moreno is a Latino, Queer, HIV Poz artist who's created mixed media art for over 35 years. In 1987 he helped co-found "VIVA", a Los Angeles non-profit that empowered Latina/o LGBTQIA Artists. He's referenced in three UCLA Chicano Studies publications including: "The Fire of Life,"-2009; "VIVA Records 1970- 2000,"-2013; and "Archiving an Epidemic" -2019 and referenced in the University of California Riverside (UCR) publication; "Mundos Alternos- Art & Science Fiction In The Americas," -- 2017. His art piece, "The Third Eye of Cyclona," was part of the 2017 Pacific Standard Time Exhibit, "Mundos Alternos,"/ University of California Riverside- ARTSBlock. In April of 2019, the work was exhibited at the Queens Museum in New York. "The Third Eye of Cyclona," an art piece is now archived at The National Hispanic Cultural Center in Albuquerque N.M. His personal archives are part of the One Center Archives at the University of Southern California (USC), Los Angeles. In 2019 he organized the Belen Blooms Street Banner Art Competition. And he was the National Volunteer Coordinator for the AIDS Memorial Quilt from 1994-1997. Mike currently lives in Belen, New Mexico, and is running for Belén City Council. He continues to produce art and is proud to share his passion for art and living.

Reverend Joyce McDonald
Joyce McDonald (Born 1951 in Brooklyn, NY) is a visionary, multidisciplinary artist, minister, and activist who performed as a teenager with a girl group at the Apollo Theater. Her revelatory art has much in common with that of Sister Gertrude Morgan and Sister Mary Corita Kent, who also fuse experience with strength, hope, and power. McDonald creates her art in the intimate space of her apartment using humble materials (air dry clay, dirt, tin foil, white out, fake eye lashes, staples) to enshrine her life stories and experiences of family, love, loss, healing, and transformation.

After her HIV diagnosis in 1985, the result of a long battle with addiction, McDonald was ordained as a minister at the Church of the Open Door in 2009. She uses her own struggles to drive her work as an artist, activist, advocate, and "spiritual nurse" at the Farragut Houses in Brooklyn—where she was raised and continues to reside—and in her surrounding community. Through her art and ministry, McDonald shares her contagious joy and love and inspires women to get in touch with their inner beauty and dignity. She uses sculptures, painting, poetry, and song to help people find healing. Her work as an activist and advocate includes founding an HIV awareness and creative arts group for young girls and teens, working with women in shelters and hospitals, writing letters to incarcerated women, coordinating her church's AIDS ministry and serving as assistant director of its children's choir. She is dedicated to street ministry and has told her story on television, radio, in print, and online. She is the proud mother of two daughters, two sons-in-law, eleven grandchildren, and three great-grandchildren.

McDonald's first solo exhibition will be presented at Gordon Robichaux in January 2021. Her artwork is in the collection of the Hessel Museum of Art at Bard College, has been celebrated in The New York Times on two occasions and profiled in Hauser & Wirth's Ursula magazine. She is a Visual AIDS artist member, and has participated in numerous group exhibitions including Did I Ever Have a Chance? at Marc Selwyn Gallery and A Page From My Intimate Journal (Part II) — (organized by Gordon Robichaux) at Parker Gallery in Los Angeles; Souls Grown Diaspora (organized by Sam Gordon) at apex art; AIDS at Home (Art and Everyday Activism) at the Museum of the City of New York; Everyday at La Mama Galleria; PERSONS OF INTEREST at the Bureau of General Services–Queer Division; and taken-up at Judson Memorial Church in New York; Curated at Museum of Contemporary African Diasporan Arts in Brooklyn; and HIV+WOMEN+ART at Puffin Foundation Gallery in New Jersey.

Milton Garcia Ninja
Milton Garcia Ninja (A.K.A. MGNinja) is a cartoonist whose poetry alongside his cartoon vignettes are prolific in portraying aspects of his life & the lives of those around him. A member of the Legendary House of Ninja in NYC's House/Ballroom scene & deemed an icon within this creative community, Milton continues to inspire LGBTQ youth, young adults & other communities with his takes on beauty in the simplicity of life. He is an artist, cartoonist, voguer, dancer, choreographer & public speaker who defies conventional truths in society & depicts life through his artwork plus his other endeavors in an enjoyable, yet powerful fashion. In August 2002, Milton was diagnosed HIV positive & has never lost his commitment to enlightening everyone he knows & meets through his unique life experiences. His tenacity in living each moment as if it was the last went abruptly in check when he discovered his spiritual destiny at the help of his deceased grandmother's influence in his life. He has managed to survive self-induced conditions due to mental & emotional issues which included drug addiction & learning to love himself again loving his partner of 7 years in good & bad times. Milton's cartoon vignettes are sometimes what he call them sometimes a "pictorial diary" of what inspires & drives him to better himself plus others around him. Milton Garcia Ninja is a cartoonist among other talents who is committed to documenting his life experiences & moments some may take for granted but he never does. From subjects as simple as the color red & strawberries to complex issues such as infidelity in relationships, Milton Garcia Ninja (A.K.A. MGNinja) still has a relevant point of view that is both unique & interpretative in a captivating light. His colorful, playful & expressive cartoons will endure in your memory & your heart that are memorable but also stand the test of time.
Luna Luis Ortiz
Luna Luis Ortiz was born in 1972, New York City. In 1986, he contracted HIV at the age of 14. Soon after discovering his HIV status, he picked up his fathers cameras and began the birth of self-portraits. When asked he said, "I just wanted to take pictures of myself before I died of AIDS. I want people to remember me."

In the late 1980's Ortiz was a part of New York's ballroom voguing scene and the club kids scene where his creativity for the arts flourished especially as a photographer. In 1988, he began his journey as an HIV awareness spokesperson for youth living with HIV at the Hetrick- Martin Institute. Over the years Ortiz has dedicated his life to HIV prevention and AIDS awareness for people around the world by appearing on MTV, VH1, PBS, Telemundo, NY1, Logo, MSNBC, ABC, Time Out with Magic Johnson and Arsenio Hall as well as Living in the Age of AIDS with Peter Jennings television specials.
Today, Ortiz continues to inspire and empower youth of color around the world with his story of survival with living with HIV for over 35 years. His passions as a father of the House of Khan (whose members compete in the voguing competitions at the balls) give him the opportunity to continue to guide and support young people from the LGBT experience with love, compassion and care.
Beto Pérez
Beto Pérez is a documentary filmmaker and television producer working in Tlaxcala, Mexico. He is the co-founder and president of the cultural organization coarco (Colectivo Arte Contemporáneo). In 2018, his docu-series "Tlaxcala Indigena" received an honorable mention from the National Journalism Prize.

Eric Rhein
Raised in the Hudson Valley, with childhood summers in Kentucky's Appalachian Mountains, Eric Rhein formed a deep affinity with nature—an ongoing inspiration for his work. Rhein's art—which includes wire drawings, sculpture, mixed media collage, and photography—features a wide iconography shaped by the natural environment: hummingbirds, leaves, deer, and other organic forms. Frequently employing salvaged materials as varied as wire, pages from vintage scientific journals, hardware and jewelry, Rhein imbues these cast-off materials with new life, mirroring his own path as experienced through his evolving relationship with HIV.
A presence in the East Village arts community since 1980 (with fellow artists Greer Lankton, Huck Snyder, Luis Frangella, David Wojnarowicz, Keith Haring, Robert Mapplethorpe, Peter Hujar, Hugh Steers, and Mark Morrisroe—most of whom are in the Visual AIDS Archive), Rhein experienced not only the community's creative explosion, and also its profound devastation due to the AIDS epidemic.
Diagnosed HIV positive in 1987, Rhein felt compelled to address universal aspects of the human condition.

Anthony Rosado
Anthony Andy Ruck-Rosado (he/she/they) is a Black Boricua Gay man born and raised in Bushwick. The second eldest of five, he and his older brother helped his mother raise their siblings. He is a cultural curator who lives between Brooklyn and Salvador, Brazil. After graduating from Trinity College as a first-generation scholar in 2013, he produced anti-displacement events and art exhibitions across NYC. He has blossomed into an interdisciplinary activist who directs the Trinity Arts Alumni Network cyber platform and BôriBrasi Galeria contemporary Black art gallery in Santo Antônio, Salvador. He has been positive since 2015 and is proudly an undetectable advocate.

Rafael Sánchez
Rafael Sánchez is a Cuban-born visual artist and performer. He resides and works in New York City. One person exhibitions and theater works include Look Don't Touch, Aljira Arts (Newark, NJ, 1985); A Goat's Song, Ex-Teresa (Mexico City, 1995); The Libation Bearers, Thread Waxing Space (NYC, 1999), Balloons, Umbrellas, Turntables, Participant Inc (NYC, 2004); REVOLVER, Participant Inc (NYC, 2004); and The Three Voices, also at Participant Inc (NYC, 2005). Projects in collaboration with his late partner, Kathleen White (1960-2014), have been presented at Art in General (NYC, 2010), El Museo del Barrio (NYC, 2011), MoMA (NYC, 2012) and Momenta Art (Brooklyn, 2014). Recent presentations by Rafael include Artists Space, NYC; Viewing Room (Marlborough Contemporary, NYC); and Galerie Max Mayer, Düsseldorf, Germany. An exhibition of work by Rafael and Kathleen is being organized by Martos Gallery, NYC, to open in January of 2022.

Joey Terrill
Joey Terrill (b. 1955) lives and works in Los Angeles, California, where he is Director of Global Advocacy & Partnerships for the AIDS Healthcare Foundation. As a high school volunteer for "La Huelga"— the farmworkers' unionization movement, led by Cesar Chavez—Terrill learned the grassroots activism and skills he used a decade later as AIDS ravaged Los Angeles. Through his involvement with the Metropolitan Community Church, the Gay Community Center, and the "Gay-In's" at Griffith Park in the 1970s, he befriended fellow queer Chicanx artists Mundo Meza, Gronk, Teddy Sandoval, Robert "Cyclona" Legoretta, Jef Huereque, Victor Durazo, Jack Vargas, Diane Gamboa, and Pattsi Valdez, among others. His solo exhibitions include Just What is it That Makes Today's Homos So Different, So Appealing?, ONE Gallery, West Hollywood (2013); Worlds of Art (with Theresa Rojas), Ohio Union, Ohio State University, Columbus (2013); Chico Moderno, Norris Fine Art Gallery, Los Angeles (1993); Gronk & Joey, Score Bar, Los Angeles (1984); and Chicanos Invade New York, Windows on White Street, New York (1981). His work has featured in the institutional surveys ESTAMOS BIEN–La Trienal 20/21, El Museo Del Barrio, New York (2020–21); Touching History: Stonewall 50, Palm Springs Art Museum, Palm Springs (2019); Through Positive Eyes, Fowler Museum, University of California, Los Angeles (2019); Axis Mundo: Queer Networks in Chicano L.A., Museum of Contemporary Art at Pacific Design Center and ONE Gallery, Los Angeles; and ASCO: Elite of the Obscure, A Retrospective, 1972–1987, Los Angeles County Museum of Art (2011).

Marguerite Van Cook
Marguerite Van Cook came to New York with her punk band The Innocents after touring with The Clash. She stayed, opened a gallery Ground Zero and curated numerous events and shows. Her work as an artist and filmmaker placed her in many museum collections, including the Museum of Modern Art, The Whitney Museum and the Schwartz Art Collection at Harvard. She recently traveled to Taiwan to show her film "Not Buried but Waiting" at the Museum of Modern Art Taipei. Her collaborative graphic novel with David Wojnarowicz and James Romberger, "Seven Miles a Second," a graphic memoir of Wojnarowicz's life and death is in its third edition in America. Her later graphic novel with James Romberger, a generational autobiography, "The Late Child and Other Animals" has garnered nominations for "Outstanding Story," Ignatz Awards. Van Cook has a leading role as herself in the upcoming documentary feature "The Brezinski Project."

Oral History Committee Members - Archive Committee:
Katherine Cheairs
Katherine "Kat" Cheairs is a filmmaker, arts administrator, educator, an independent curator and community artist. Ms. Cheairs is a co-curator of Metanoia: Transformation Through AIDS Archives and Activism, an archival exhibition focusing on the contributions of Black women, transwomen of color, and women of color HIV/AIDS activists from the early 1990s to the present. Kat is the producer and director of the documentary, Ending Silence, Shame & Stigma: HIV/AIDS in the African American Family. Additional areas of interest and research: visual culture; African American studies, gender studies; AIDS video activism; archival activism and preservation; media arts therapy and community art education pedagogy and practice. Kat has appeared and presented on panels at the Tribeca Film Institute, BAM, Pratt Institute, The New School, New York University, The Studio Museum in Harlem, The Aperture Foundation, and UnionDocs. Ms. Cheairs holds a Master of Fine Arts in Film and Television Production from the Dodge College of Film and Media Arts at Chapman University and a Bachelor of Arts in Political Science from Tufts University. Kat was born in Buffalo, NY, grew up in Atlanta, GA and now lives in Harlem, NY. Kat currently serves on the Archive Committee for Visual AIDS.
Nancy Chong
Nancy Chong is the Development and Grants Manager at Visual AIDS. Nancy is the lead proposal writer and editor, managing major institutional, corporate, and private grant processes. She also supports the execution of the organization's two major benefit events, Postcards from the Edge and the Visual AIDS Vanguard Awards, as well as the Materials and Digitization Grants Program for Visual AIDS Artist Members who are in need of financial assistance in obtaining materials to create their artwork. Previously, Nancy served as a Global Health Corps fellow at the Planned Parenthood Association of Zambia. She led development efforts for the organization's HIV/AIDS and sexual and reproductive health programs, working closely with sex workers, the LGBTQIA+ community, and youth to link them to comprehensive care. She also held positions at D.C. Central Kitchen, Human Rights Watch, Global Health Corps, and the Wilson Center. Nancy is a New York State Department of Health-certified emergency department advocate of the Mount Sinai Hospital's Sexual Assault and Violence Intervention Program and is an Advisory Board member of Answer, a national organization that provides and promotes unfettered access to comprehensive sexuality education for young people and the adults who teach them. She has a BA in International Studies and a minor in Public Health from American University. She is currently pursuing a MS in Narrative Medicine at Columbia University.
Cea (Constantine Jones)
Cea / (Constantine Jones) is an interdisciplinary thingmaker, poet, workshop facilitator and member of the Visual AIDS Artist+ Registry. Their practice is largely collaborative in nature and rooted at the intersections of HIV/AIDS advocacy / archival as cultural care-work / poetry as catalyst for social instigation. They are the author of the hybrid print-document, IN STILL ROOMS (Operating System 2020), and a collaborative chapbook with Portuguese visual artist Vicente Sampaio, BALEEN: A POEM IN TWELVE DAYS (Ursus Americanus 2022). Cea has conducted research and volunteered at the LGBT Center Archives, and is a member of the collective, What Would An HIV Doula Do? They hold a Masters of Fine Arts from CUNY, City College, where they lead workshops in poetry and hybrid writing modalities. Their work has been performed or exhibited at various venues in NYC and Tennessee.
Shane Aslan Selzer
Shane Aslan Selzer is an artist whose practice engages micro-communities to expand on larger social entanglements such as critical exchange, critique and failure.Selzer is a founding member of the Social Action Archive Committee that is currently developing a new project with The Carl George/ Ross Laycock/ Felix Gonzalez-Torres Archive at Visual AIDS in New York while in residency at Triangle Arts Association, Governor's Island, NY. Selzer is the Co-Editor of, What We Want Is Free: Critical Exchanges in Recent Art (SUNY Press, 2014), and part-time faculty at Parsons, The New School for Design.

Tracy Fenix
Tracy Fenix is the Oral History Project Consultant for Visual AIDS. They previously were the Artist Engagement & Archive Manager at Visual AIDS from September 2018- August 2021. Fenix is currently pursuing a Dual Degree Masters of Urban Planning and Curatorial Practice in the Public Sphere program at the University of Southern California in Los Angeles. Fenix has supported artists both locally in NYC, nationally, and internationally while at Visual AIDS. Fenix has also worked at Wave Hill, the Brooklyn Public Library, and received fellowships at NALAC; the Art and Law Program in New York; and the Innovative Cultural Advocacy Fellowship at the Caribbean Cultural Center African Diaspora Institute in East Harlem. Fenix currently sits on the The LGBT Community Center National History Archive Advisory Committee.

Magaly Salas
Magaly Salas is our Visual AIDS summer intern. Salas is currently pursuing a dual degree MLIS and MA in Latin American Studies program at UCLA. She has supported with oral history artist member research, and will later support with transcribing and editing the ongoing oral histories of the participating artist members.
---